The Porsche 718 Boxster's Powerful Engine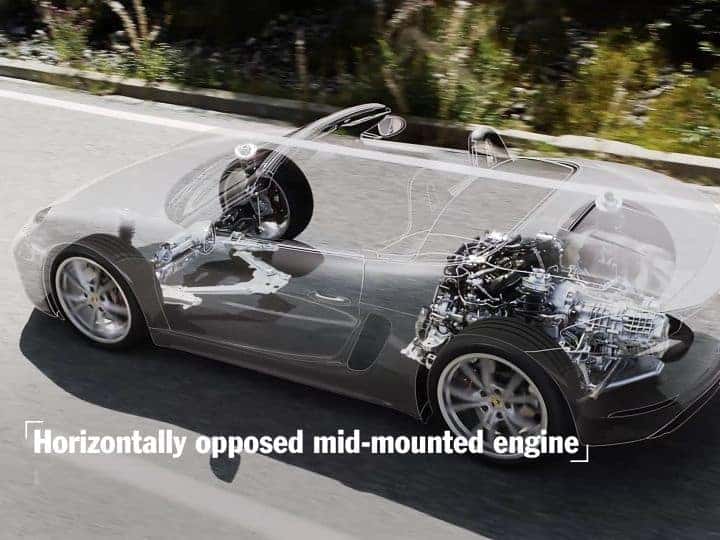 It's no doubt that the Porsche 718 Boxster is one of the most exciting and iconic cars on the road. It's powerful Porsche rumble under the hood is made possible by the vehicle's turbocharged flat-four cylinder engine, which yields 280 lb.-ft. of torque. With this mighty engine, the Boxster can accelerate from 0 to 60 in just 4.5 seconds and reaches a top track speed of 170 miles per hour.
Of the engine, Porsche explains, "Turbocharging also helps the powertrains of the 718 Boxster and Boxster S to be up to 14 percent more efficient than the previous engines according to the New European Driving Cycle."
Available in both PDK (Doppelkupplungsgetriebe) and six-speed manual, the 718 Boxster is a roadster to admire with its unparalleled power and undeniable sharp aesthetic.