Sportscar Together Day Appears in Der Wirbelsturm
Thank you to Der Wirbelsturm, the bi-monthly newsletter of the Hurricane Region Porsche Club of America, for featuring our celebration of Sportscar Together Day! We were thrilled to honor Porsche's 70th anniversary with an event at the Porsche Wilmington dealership. Check out what Porsche enthusiast Mike Elder had to say about the event.
View the entire May/June issue of Der Wirbelsturm here.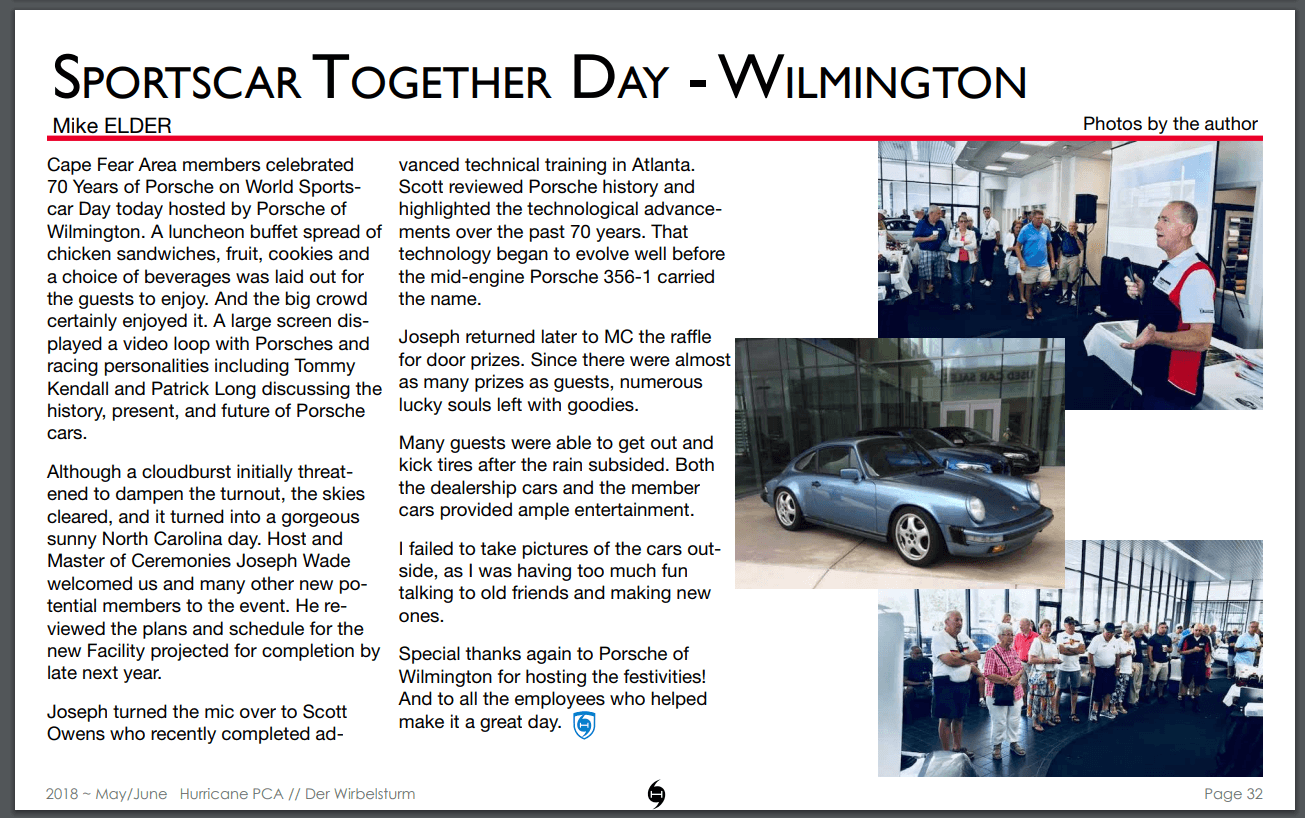 Thank you to everyone who celebrated Sportscar Together Day with us!