Porsche Wilmington Joins the Baker Motor Company Dealership Family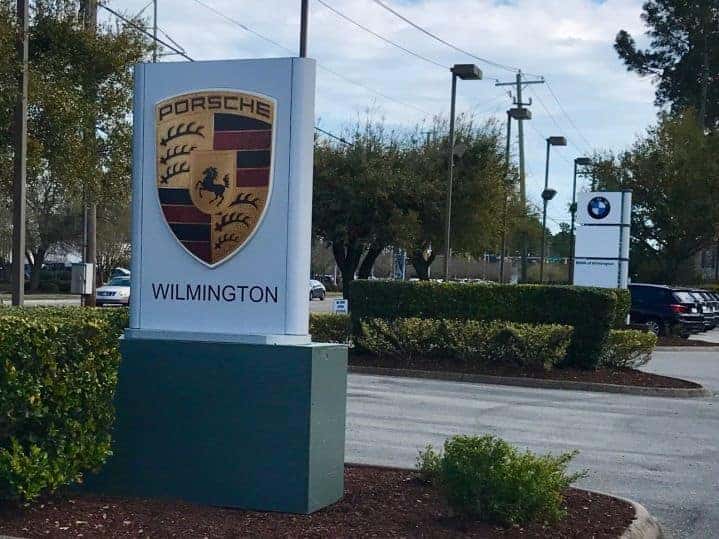 We have big news today for our dealership! Tommy B. Baker, chairman and president of Baker Motor Company, has announced the acquisition of Porsche Fayetteville. Operations in Fayetteville have been permanently relocated to 4920 New Centre Drive in Wilmington, NC and the franchise now operates as Porsche Wilmington. Baker Motor Company also operates BMW of Wilmington at the new location.
Porsche Wilmington will begin sales, service, and parts operations on March 29, 2017. Construction of a 22,000 square-foot Porsche G4 facility is scheduled to begin Spring 2017. The new Porsche facility will be located adjacent to BMW of Wilmington.
Porsche Wilmington will include the finest accommodations in the industry. State-of-the-art showrooms will feature the newest Porsche models, trained product specialists, a fitting lounge for custom vehicle configurations, coffee and snack bars, an accessory boutique, and ample seating to keep customers comfortable while they admire some of the finest automobiles ever created. The facility will feature 14 service bays and a two-story parts department. All employees will receive training on the full Porsche curriculum.
We will continue to serve the Fayetteville area and have purchased a vehicle transporter to provide pick-up and delivery for Porsche clients. "We want to make this transition so seamless and easy for customers that they don't even know the dealership has moved locations. We're confident that all Fayetteville customers' service needs will be met comprehensively and with perfection through our complimentary door-to-door service and fleet of convenient loaner cars," said Mr. Baker.
Mr. Baker added, "We are thrilled to bring Porsche to Wilmington. It has been an absolute pleasure over the past year and a half to be a part of the Wilmington community, and we're eager to expand the luxury automotive offerings in coastal North Carolina. The Porsche brand is rapidly growing and continually impressing customers with the finest iconic sports cars—like the 718 Boxster and the 911 Carrera—and versatile SUVs—like the Macan and Cayenne."
We have been affiliated with Porsche for over 25 years now. Focusing on a personalized, high-touch shopping experience, the new Porsche Wilmington is sure to become a go-to location for luxury automotive sales and service. We extend a huge "thank you" to our valuable customers and our wonderful, knowledgeable employees for facilitating the growth of Baker Motor Company over the years.