New Building Construction Update 2/11/2019
Construction underway!
We are excited to break ground on the new Porsche Dealership coming to Wilmington. We are already moving at full speed, with no plans of slowing down. The building has been brought to grade, footings have been poured, and new curbing is in.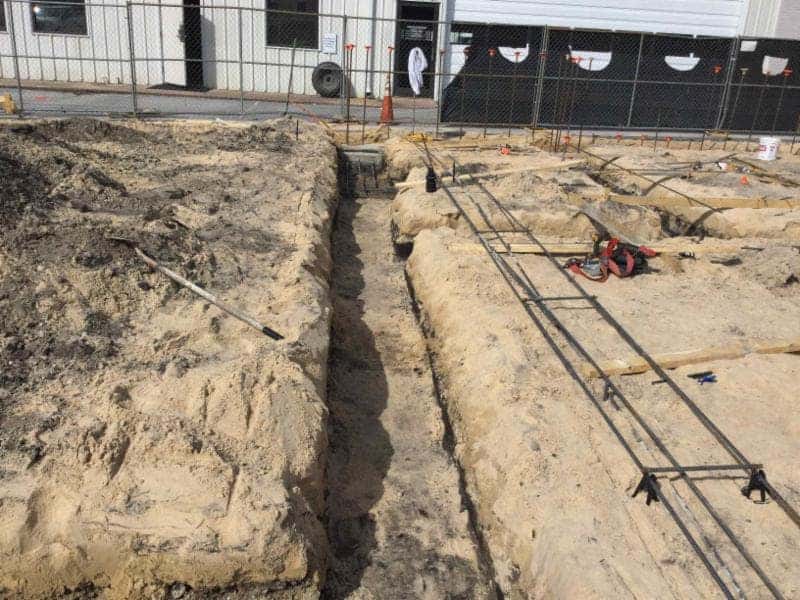 Step one was bringing in more fill material and getting the building pad to grade. The lot was surveyed to make sure elevations were correct.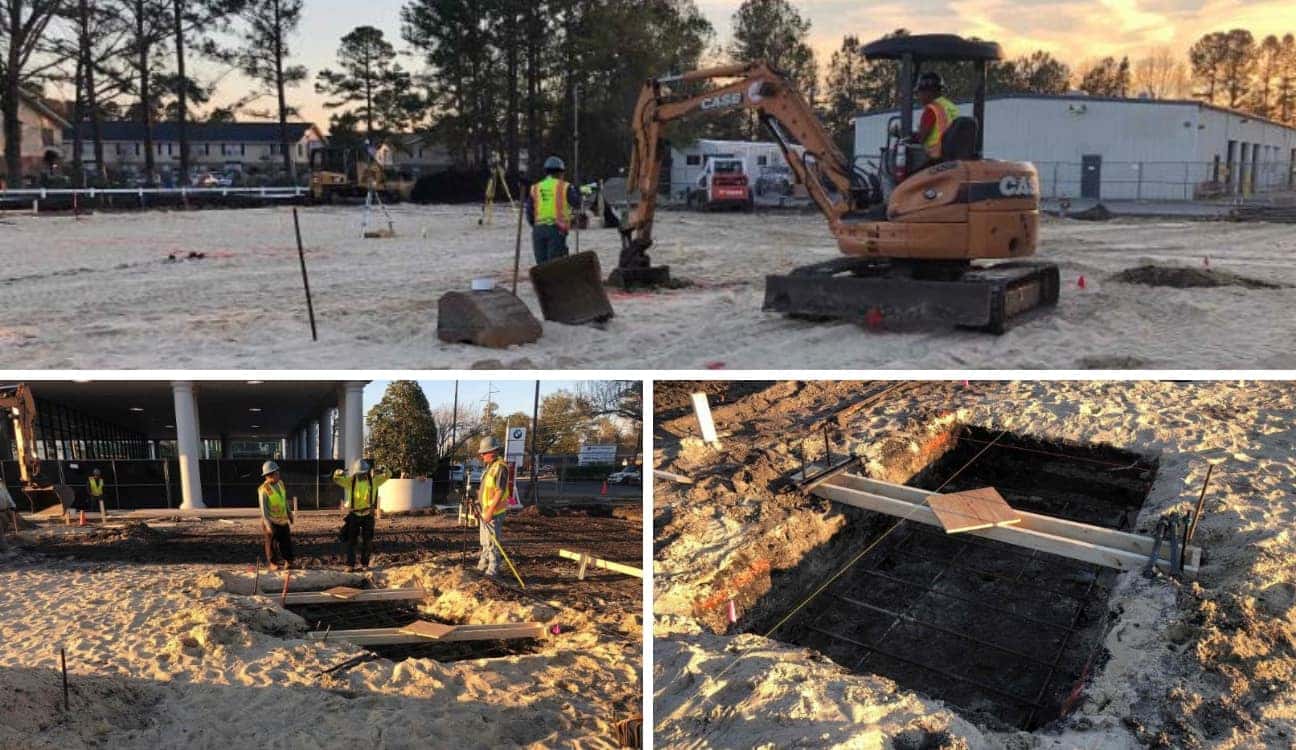 Footing were located and dug to proper dimensions. Rebar is tied together and placed in the footing excavation.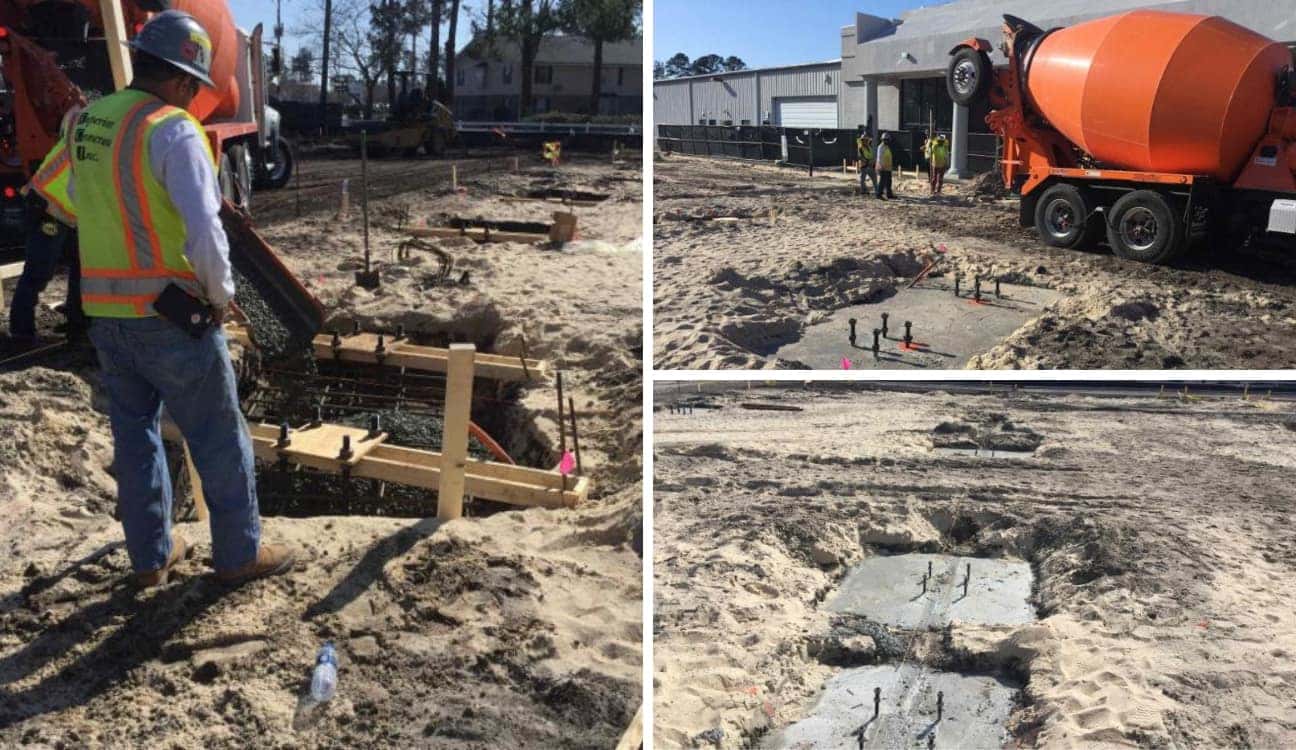 Following footing inspections, concrete was brought onsite and poured. The footings along the store front were poured first.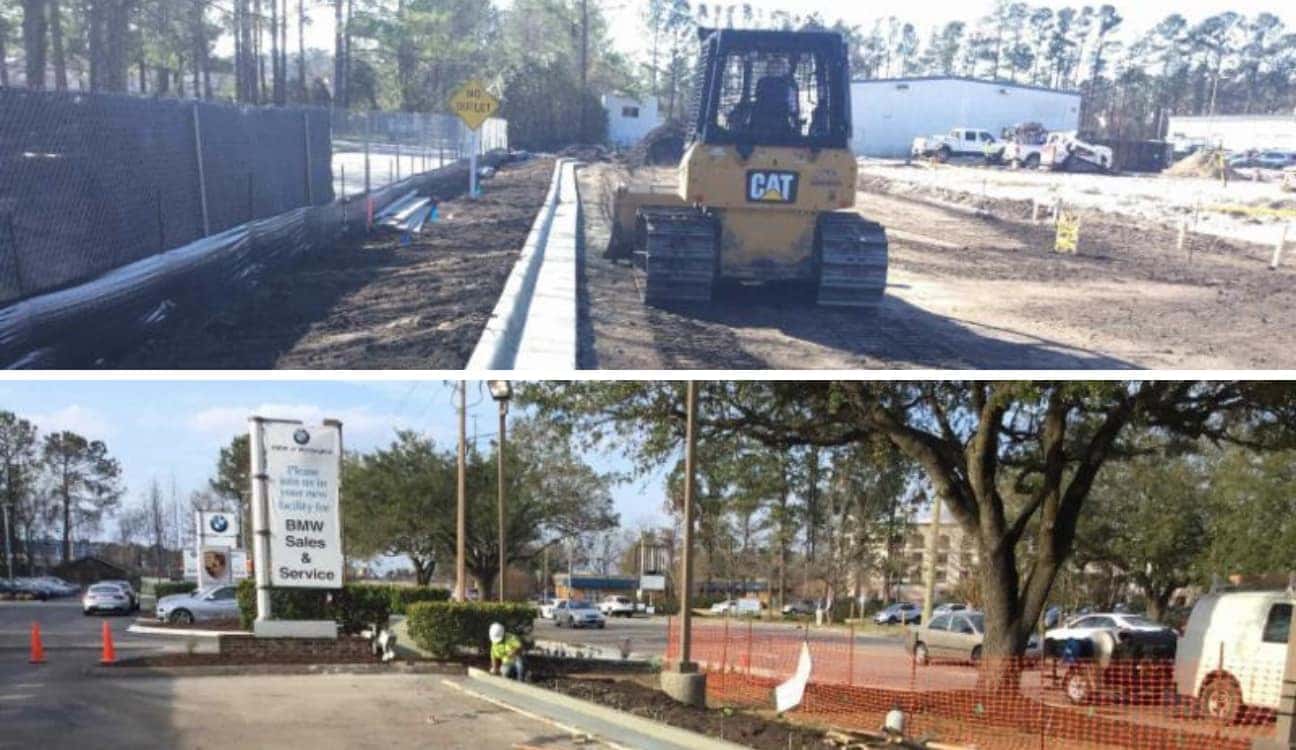 New curbing has been installed along Hunt Club Road and New Centre Drive.
Upcoming Construction
Upcoming Week Look Ahead:
    Continue building footings

    Demo for dumpster and battery building

    Electrical and plumbing undergrounds