New Construction Update 2/10/20
With demolition complete, stormwater piping has been installed, and building column lines surveyed and laid out. Sales building footings have been excavated, rebar placed and footing concrete poured. Plumbing and electrical underground rough-ins continue on both the sales and service buildings.
Service Building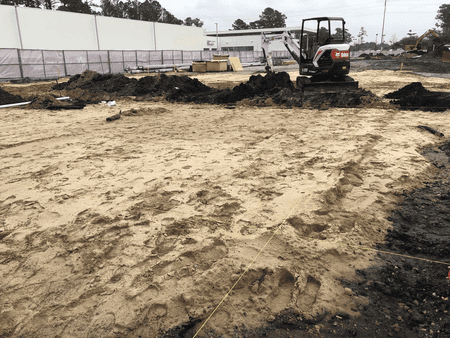 Column lines for the service building have been laid out across the building pad.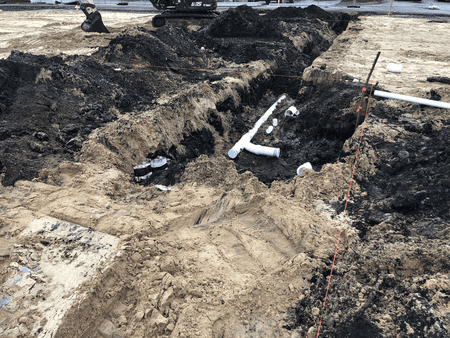 Plumbing rough-ins on the service building at the carwash bay have been placed.
Sales Building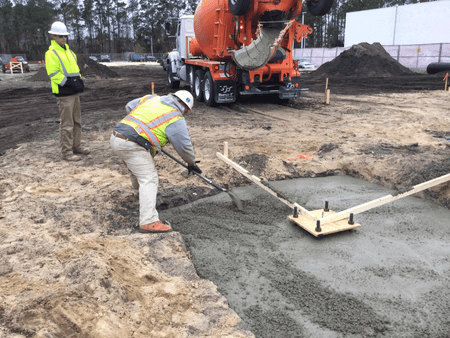 Caliber Concrete joined us last week to complete footings on the Sales building. Next up, service building footing excavation and concrete placement.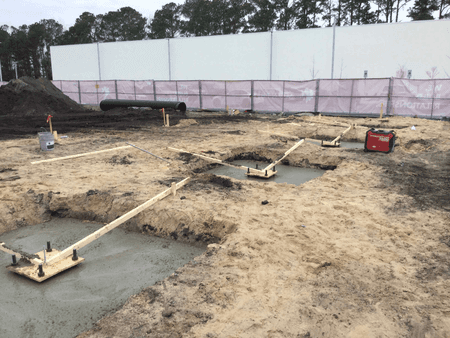 Plumbing and electrical underground rough-ins have been run throughout the sales building as we near pouring the concrete slab.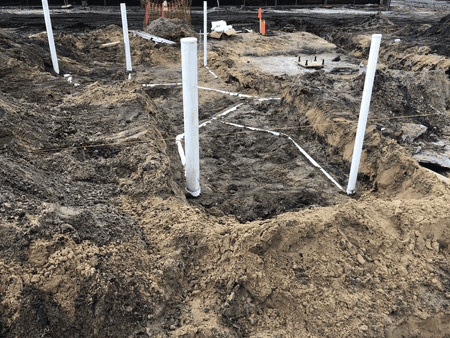 Sitework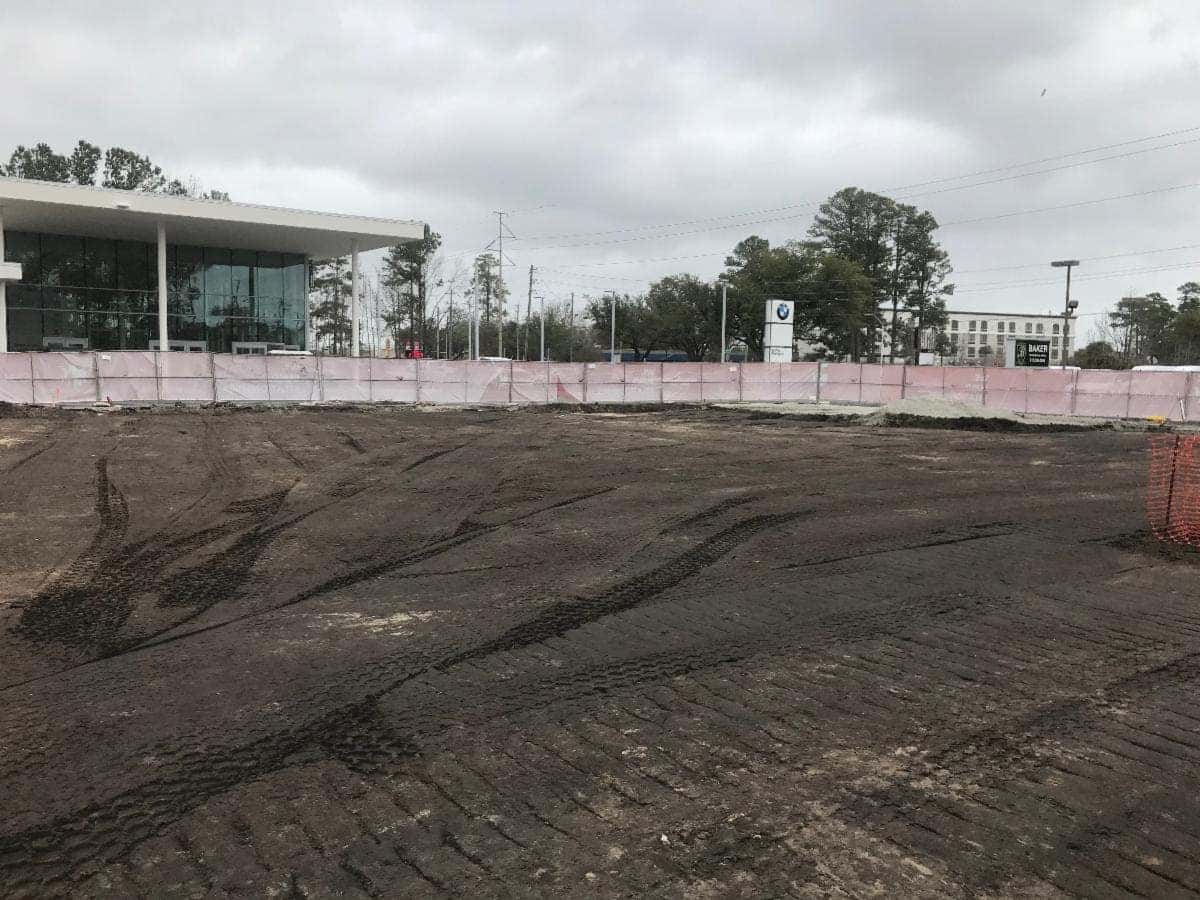 MSB Development made quick work of the storm water drainage trenching and installation. Now, they work to finish grading and prepare for paving of the parking lot at the front of the site.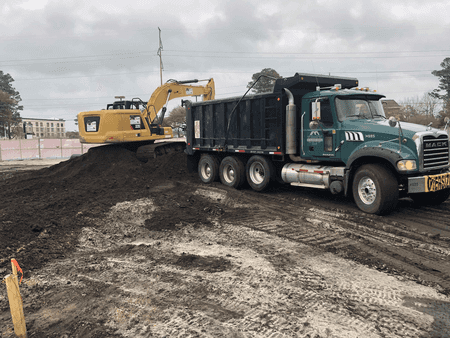 Looking Ahead:
-Place abc stone for parking area
-Complete service building footing excavation and concrete
-Complete plumbing and electrical underground
-Place concrete building slabs