New Construction Building Update 5/31/19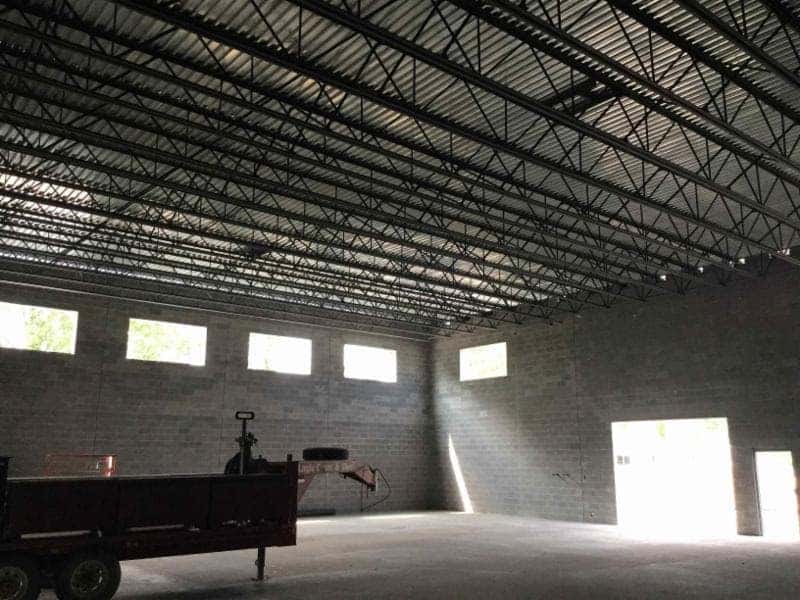 Last week, the final joists were set in the shop area. Fast forward less than a week and decking has completely covered the back of the house.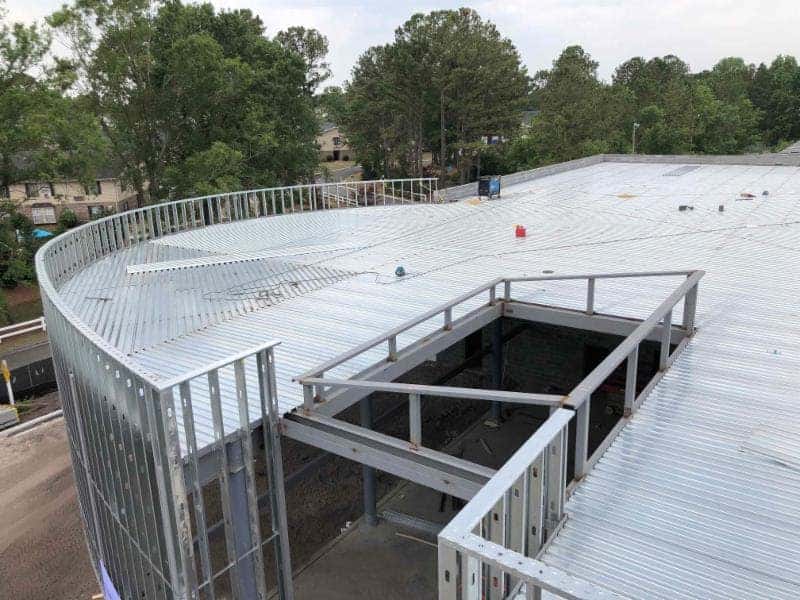 Here's what the decking operation looks like from above. Decking is welded directly to the joists below and despite the immense heat, blinding reflections, and maybe some acrophobia, Lagle Steel and Crane have knocked out the last bit of the steel package. Thank you for your continued hard work!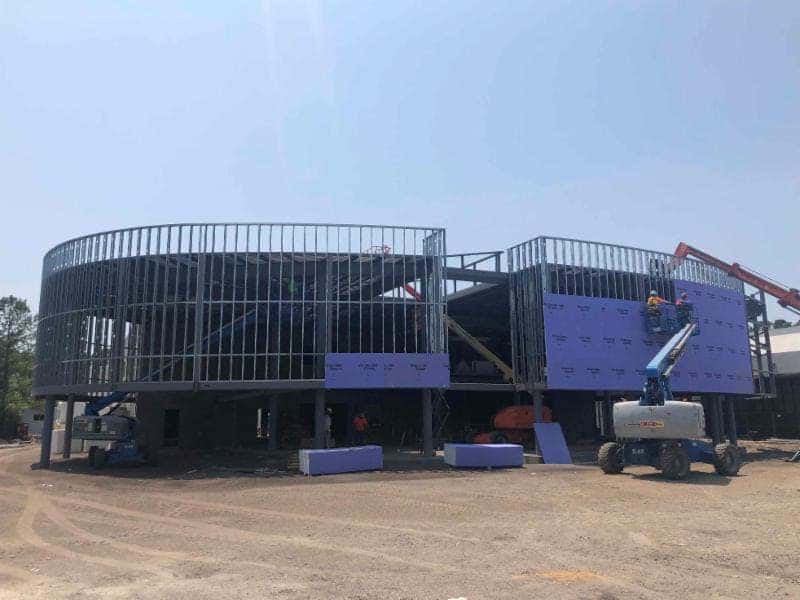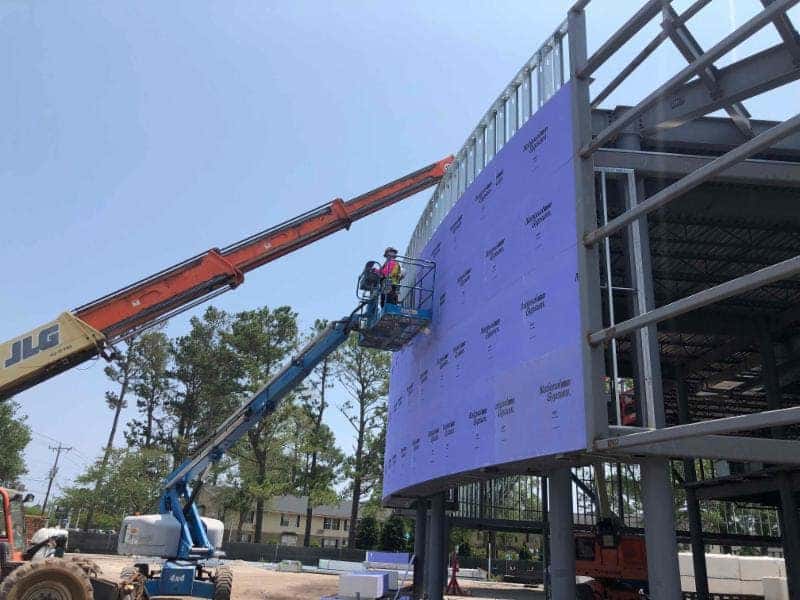 Straight from exterior framing into the exterior sheathing. Grey Interiors continues to chip away at the radius wall, getting us prepared for the field scan.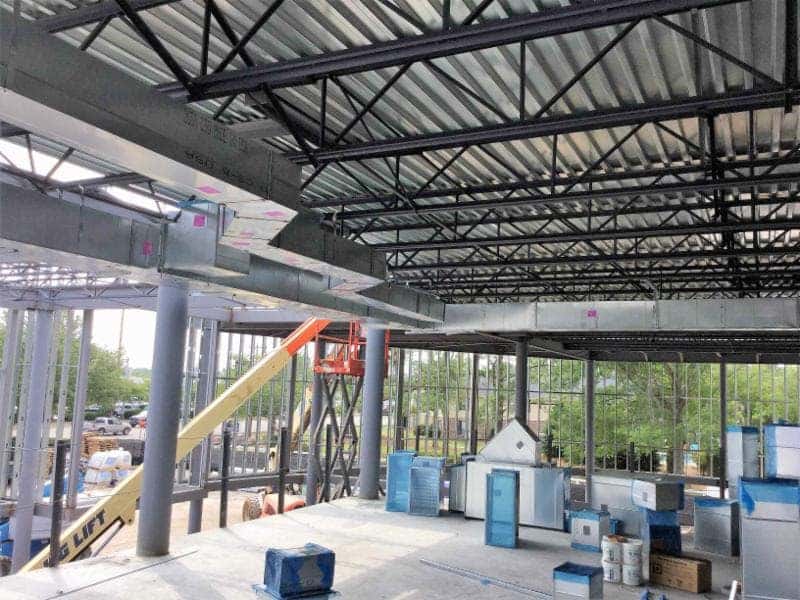 HVAC materials are onsite and ductwork is already making its way into the ceiling. We're crossing our fingers for some air conditioning, by tomorrow.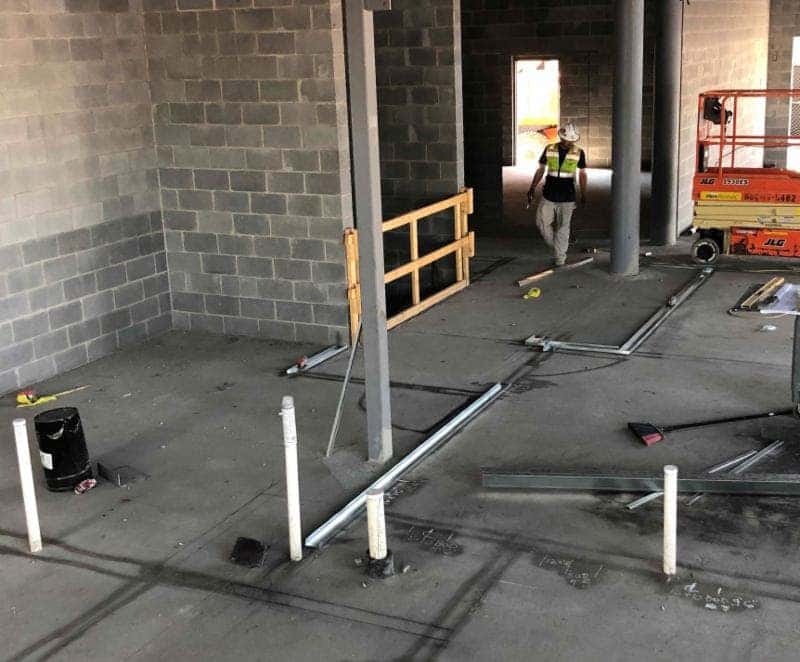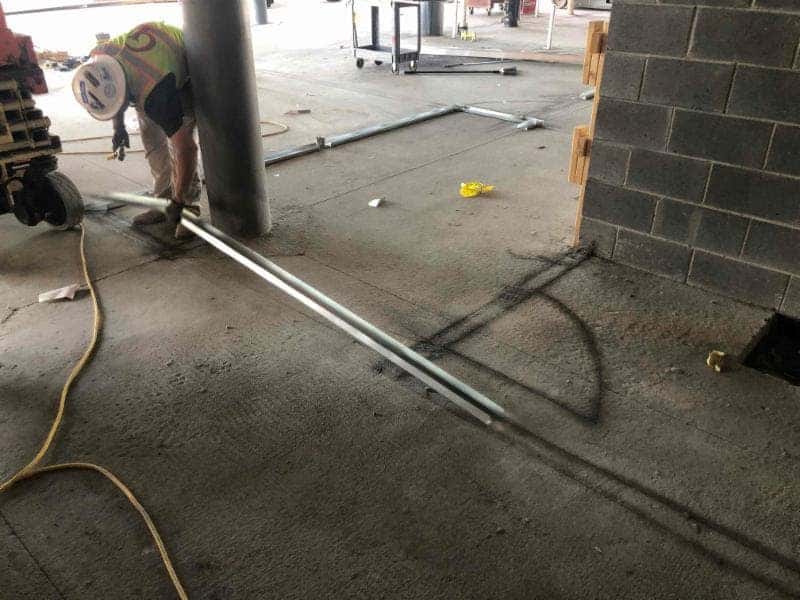 First-floor wall layouts are underway! The architectural plans have moved from paper to a concrete slab and interior framing will ramp up during the coming week.
Upcoming Week Look Ahead:
Continue Exterior Sheathing Installation
New Car Delivery Exterior Hard Ceiling
Roof Insulation Installation
Begin Interior Framing
Roof Curb Deliveries
Smooth and Perforated Panel Field Scan