New Building Construction Update 6/24/2019
Things at Baker Porsche Wilmington continue to heat up. More trades and materials continue to arrive at the site. Now that the stairs are installed, we'll begin to see the second floor gain more momentum.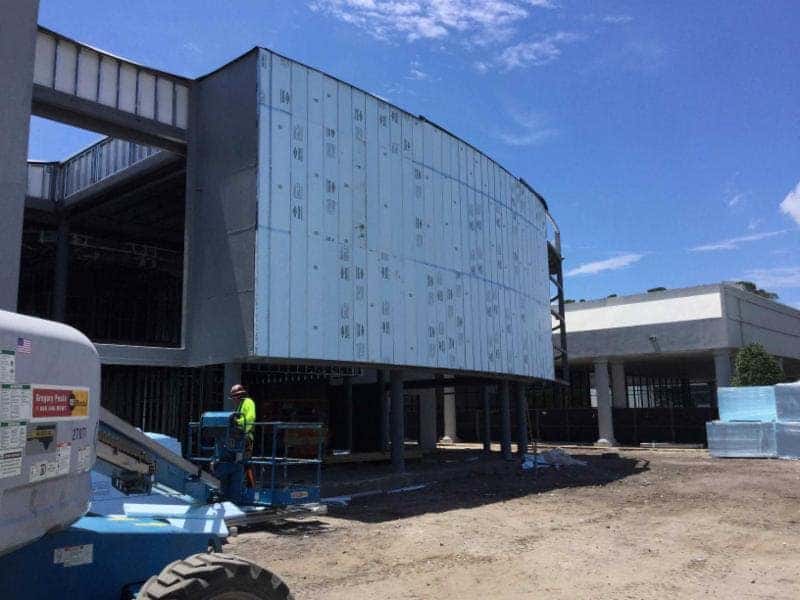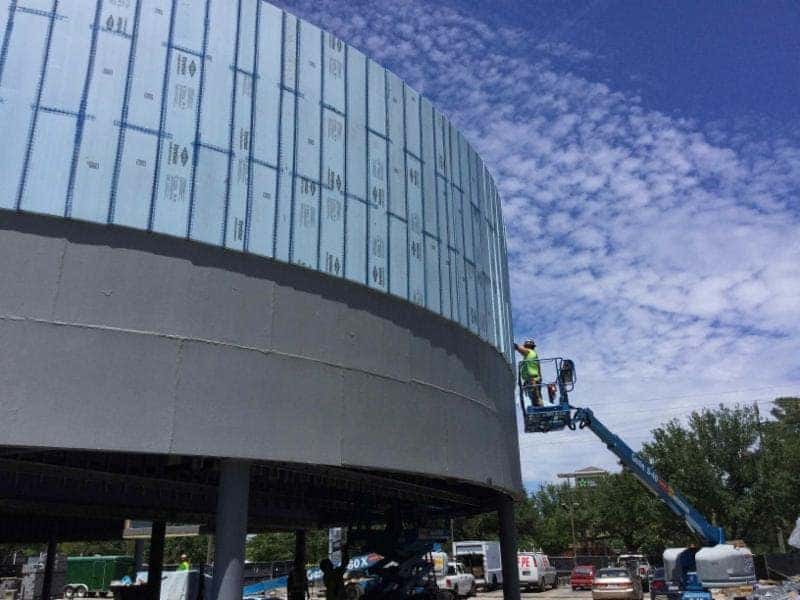 The front radius wall is continually changing. Waterproofing is complete and Grey Interiors is back at it. Two-inch foam insulation is making its way around the front of the building.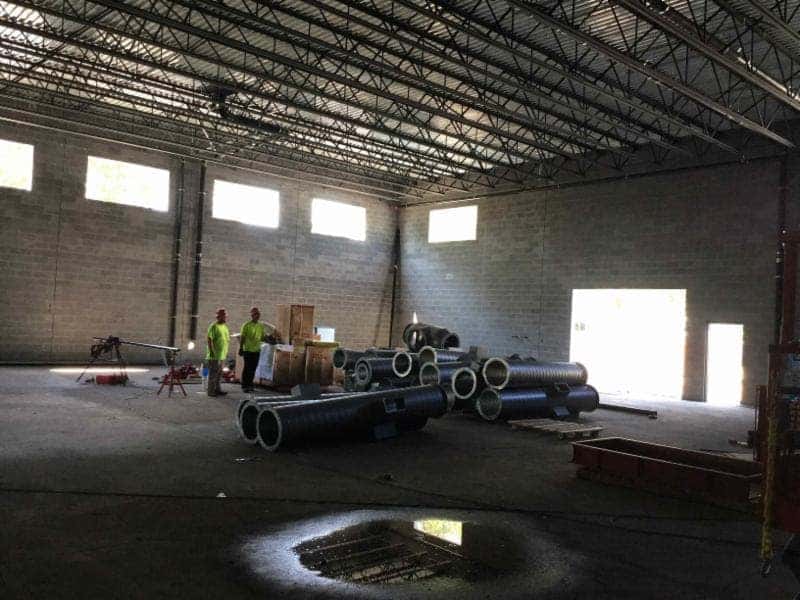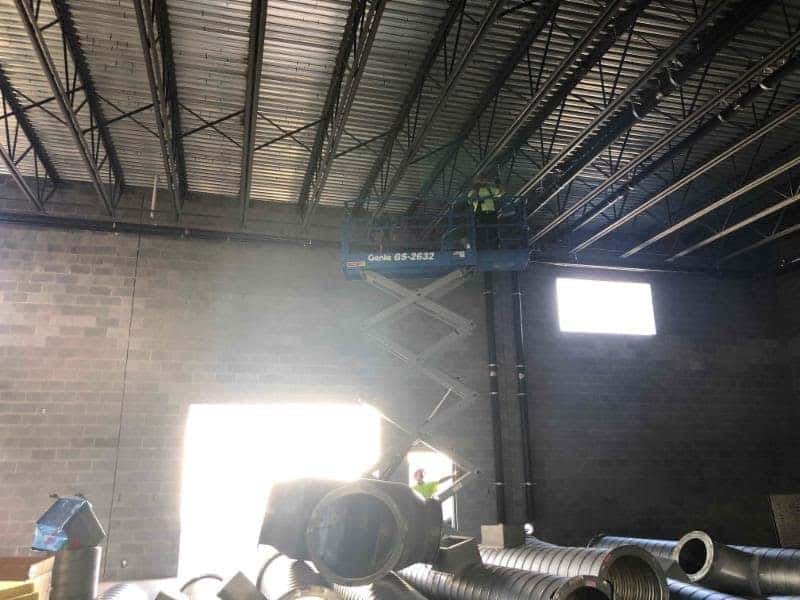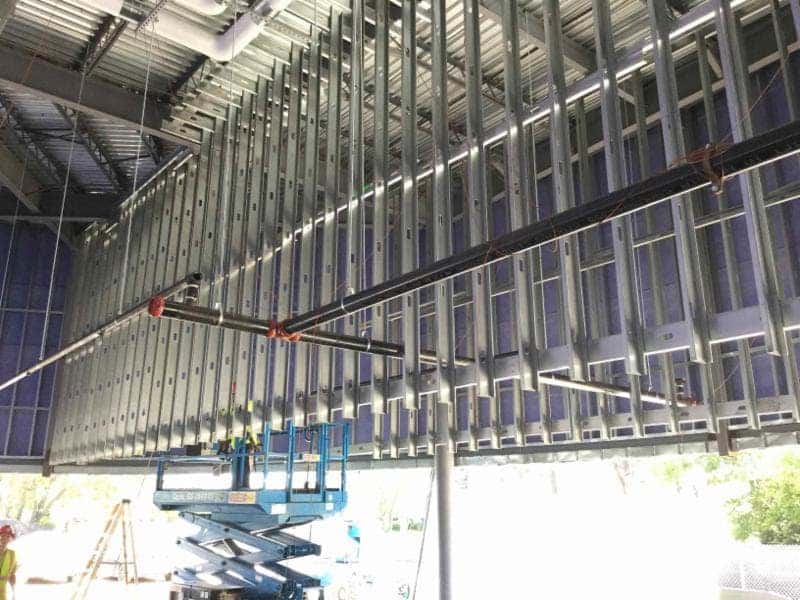 We're excited to see BFPE onsite. The fire suppression system has been installed in the shop area and is making its way throughout the rest of the building.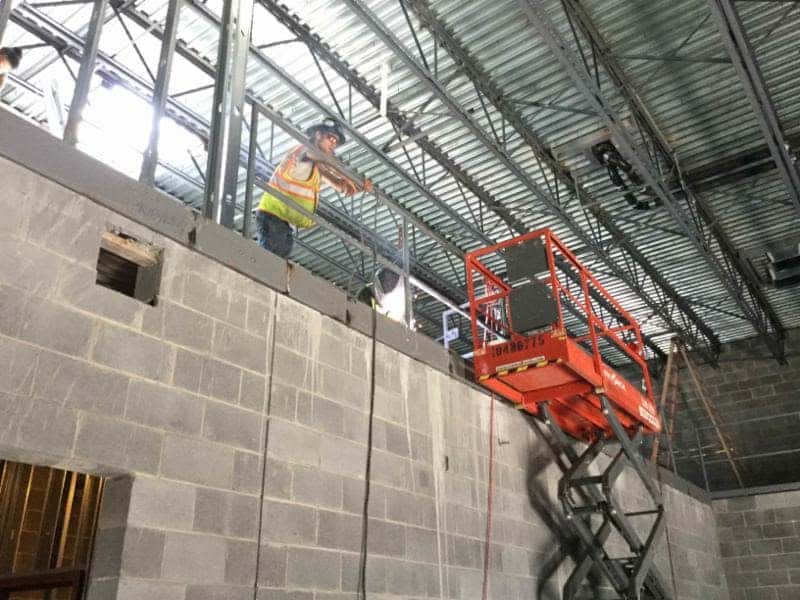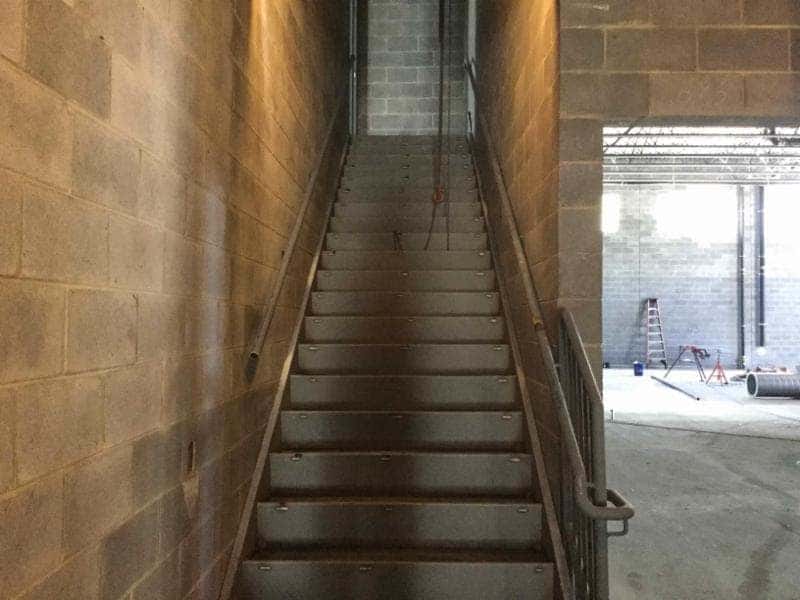 No more climbing ladders to the second floor. Structural Steel of Carolina was back onsite to install the stairs, mezzanine railing, and the roof ladder.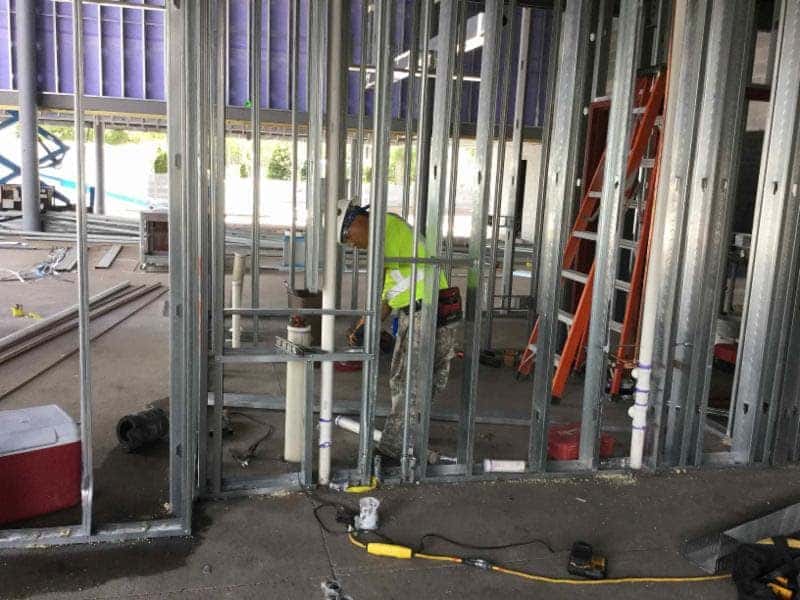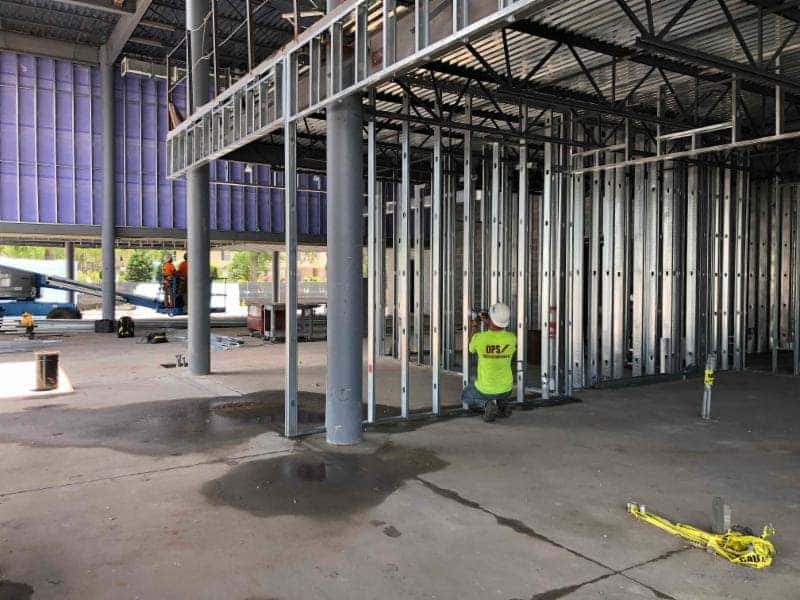 Plumbing and electrical rough-ins are underway at the sales area.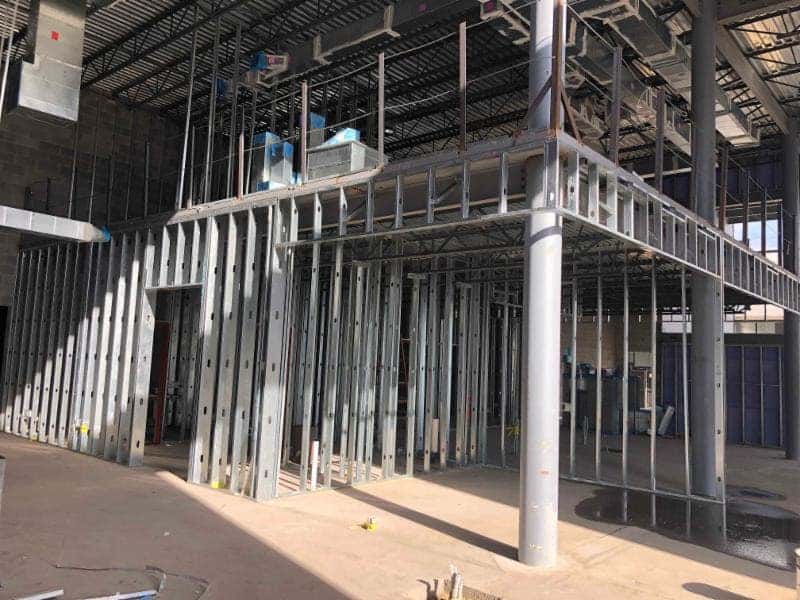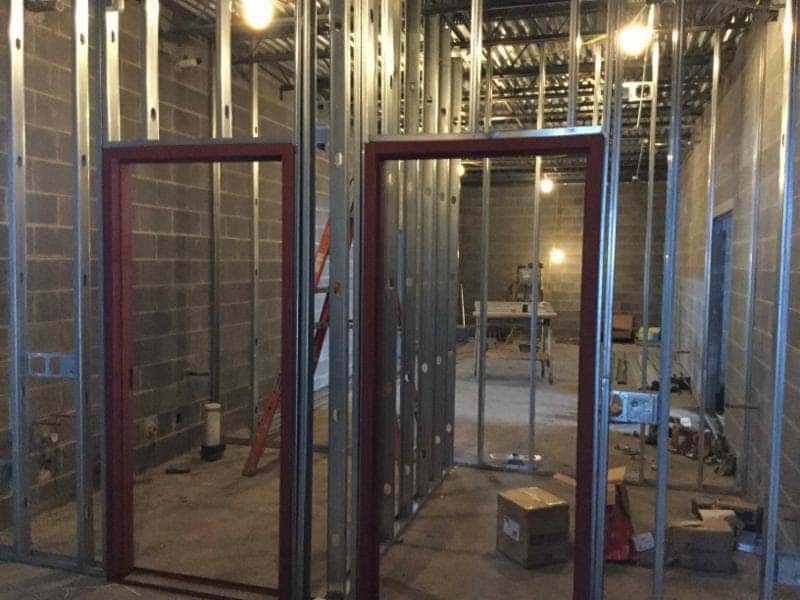 Interior framing is making steady progress. The sales area and back of house framing is nearly complete, while the second floor is getting prepped and ready.
Upcoming Week Look Ahead:
Continue Interior Framing
Continue Radius Wall Girt Furring
Continue Sprinkler, Plumbing, and Electrical Rough-Ins
Skylight Installation Prep