New Building Construction Update 6/10/2019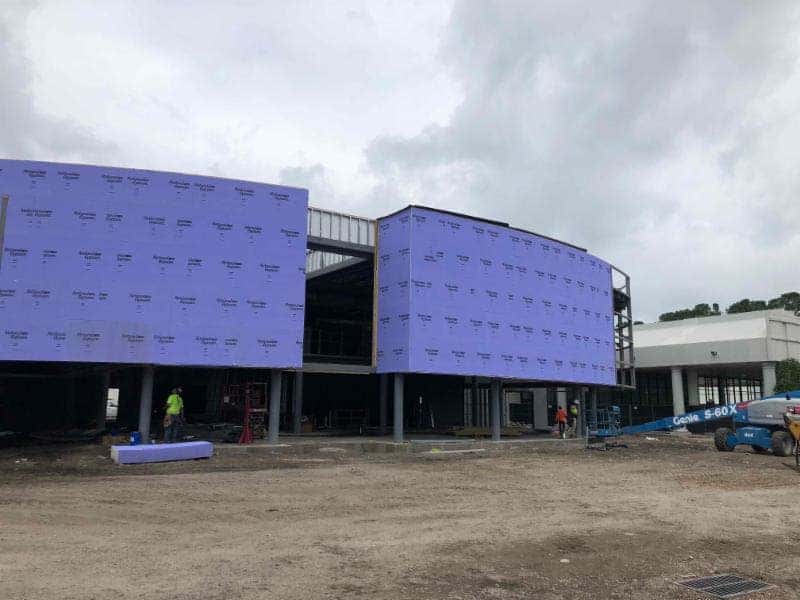 The sheathing is complete and our next step for this area is to finish waterproofing and begin insulating. That being said, it's always nice to take a step back and observe the building coming into shape.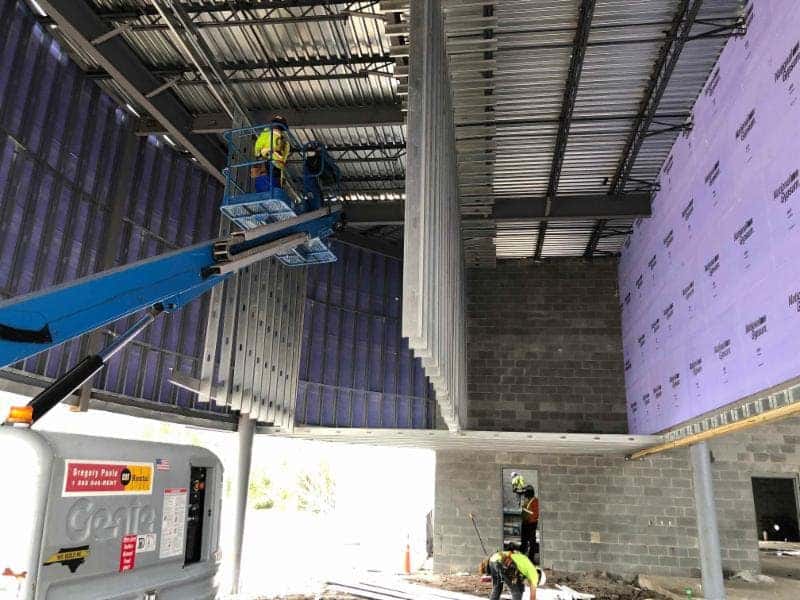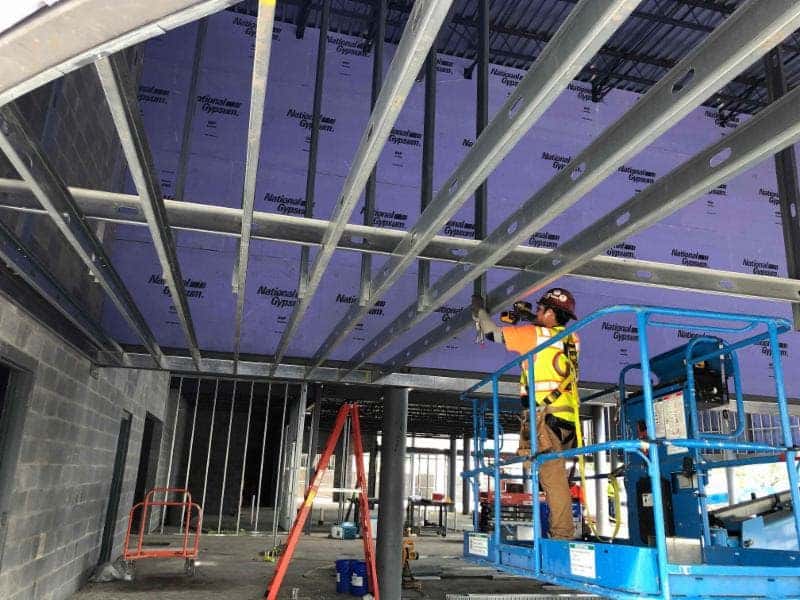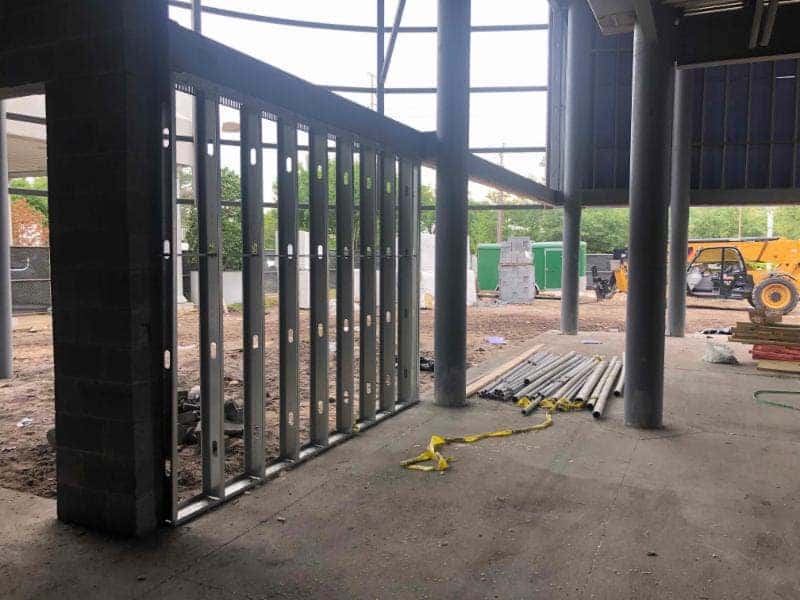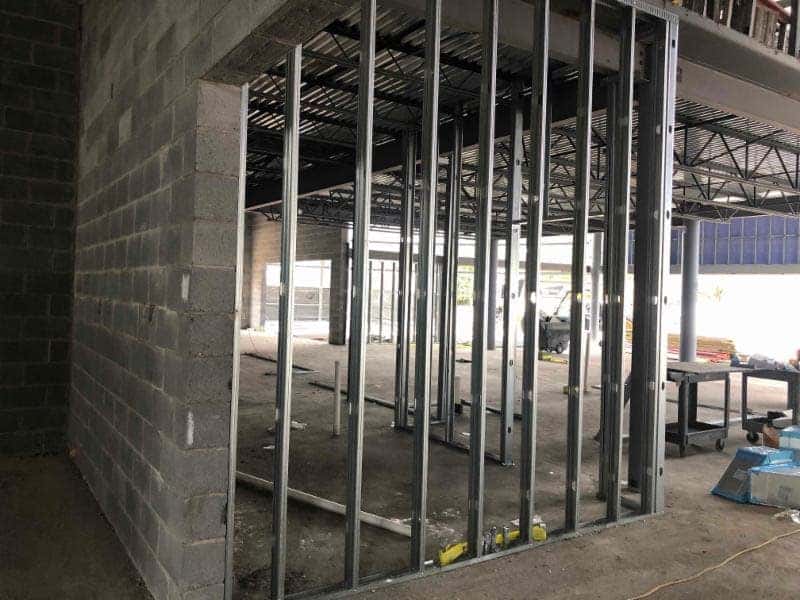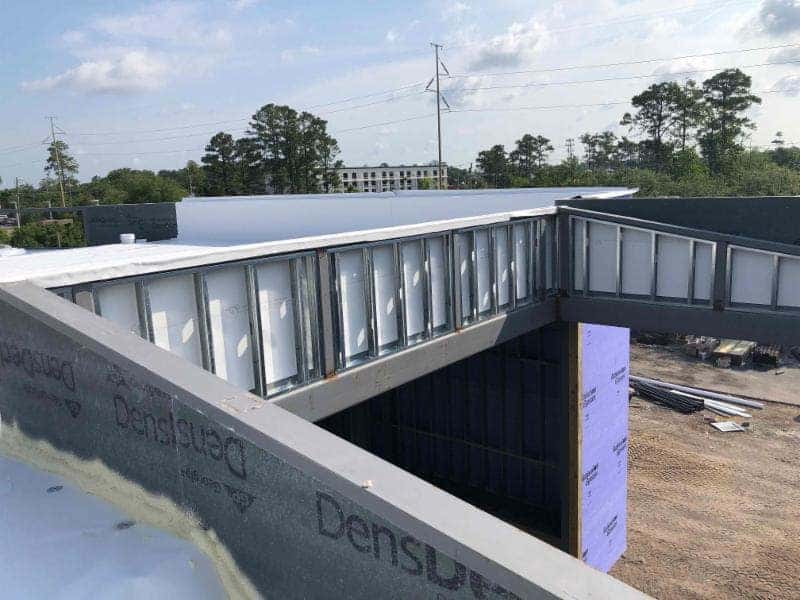 Framing is underway at interior walls, exterior walls, hard ceilings, and even the skylights. At this point in time, Grey Interiors has been going at it where ever they can find space.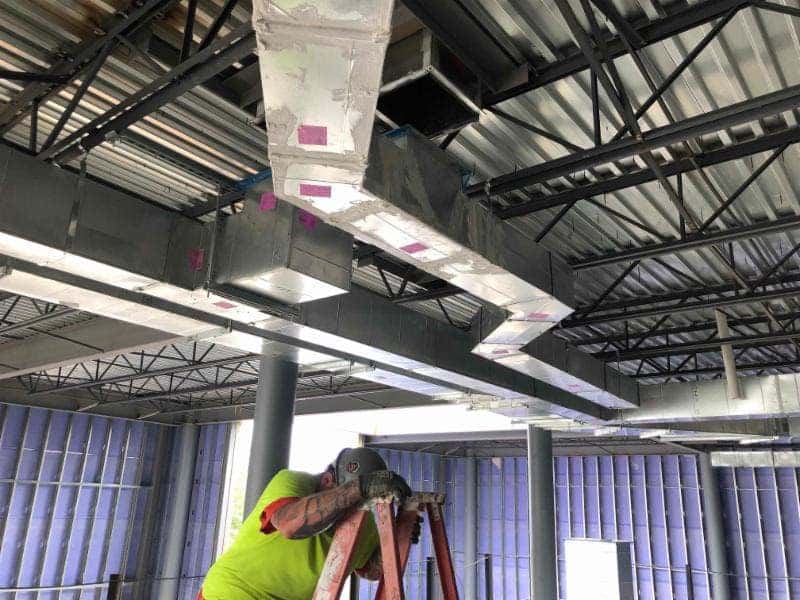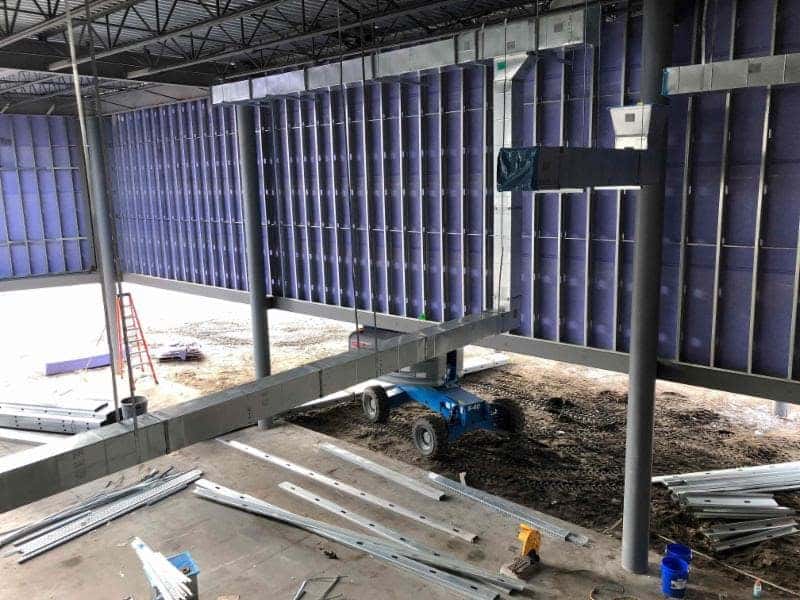 TA Woods is onsite, hanging ductwork and dodging pictures! Also, the ductwork in the second-floor office area is nearly complete.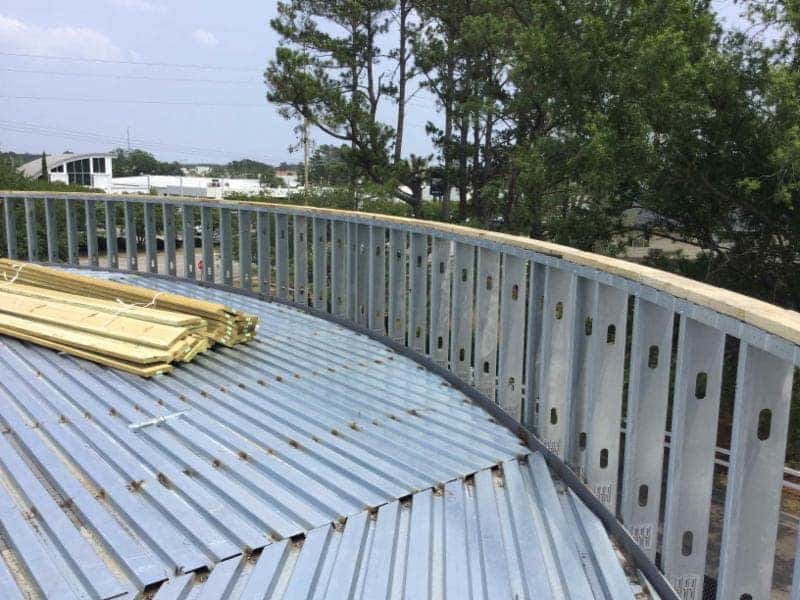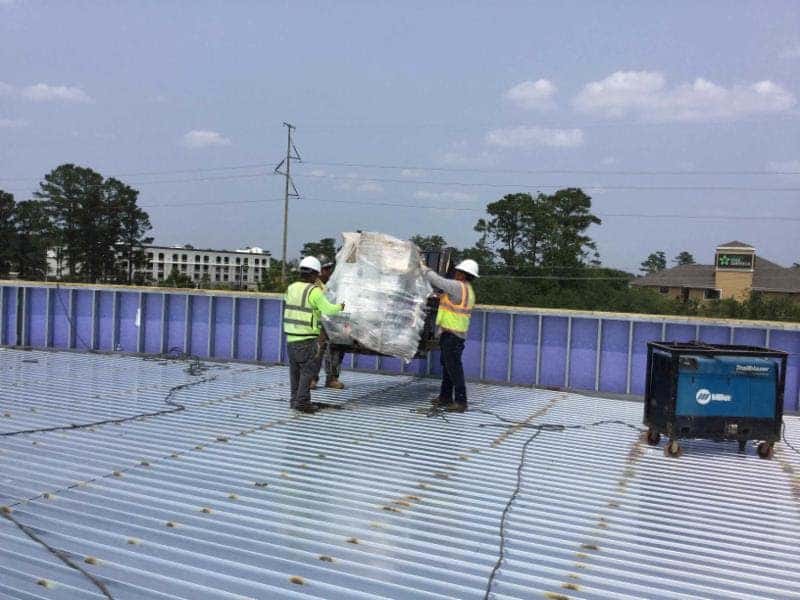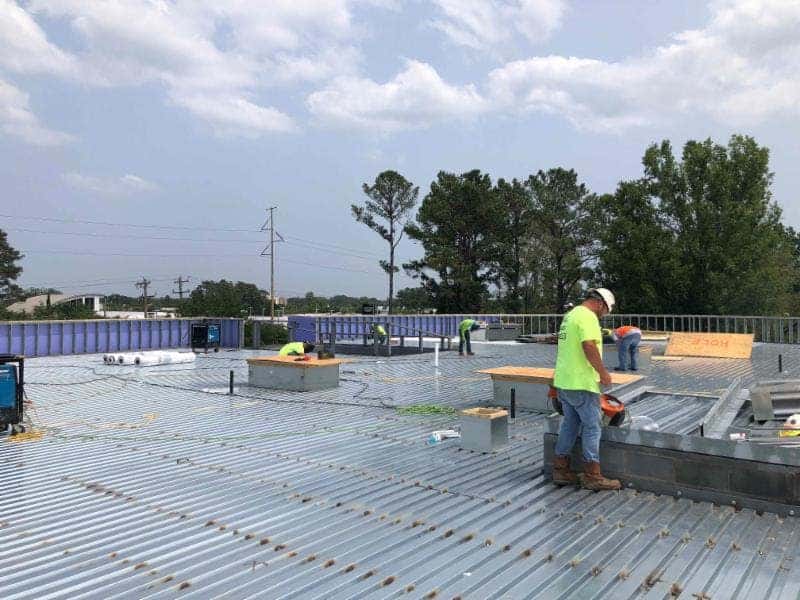 As soon as the roof decking was in place, the trades swarmed in. Blocking along the parapet wall is in place, roof curbs are being set, and the roof membrane is now being installed.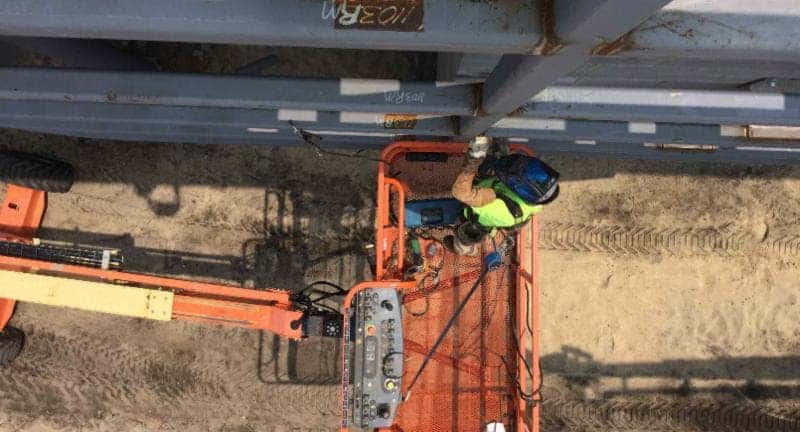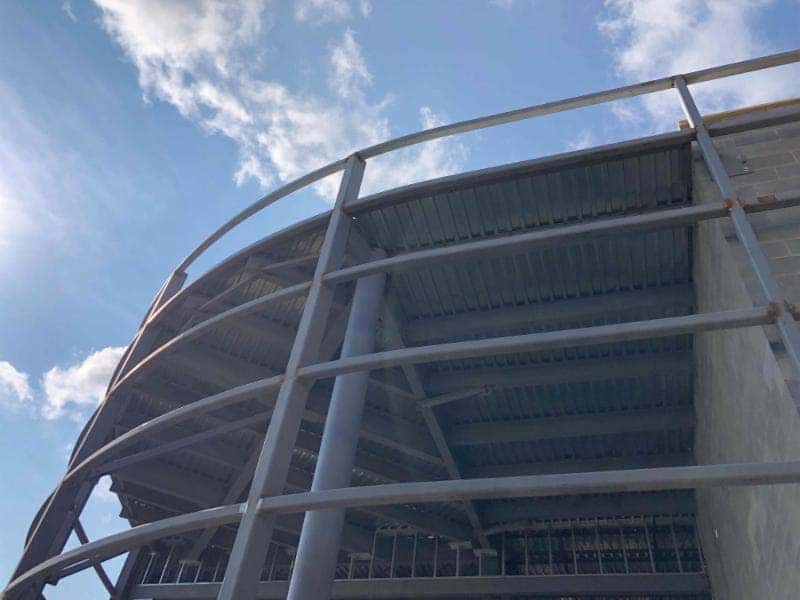 Lagle Crane and Steel spent one last week onsite. The roof decking was completed and the steel cage for perforated panels was fine-tuned, just in time to call in the field scan.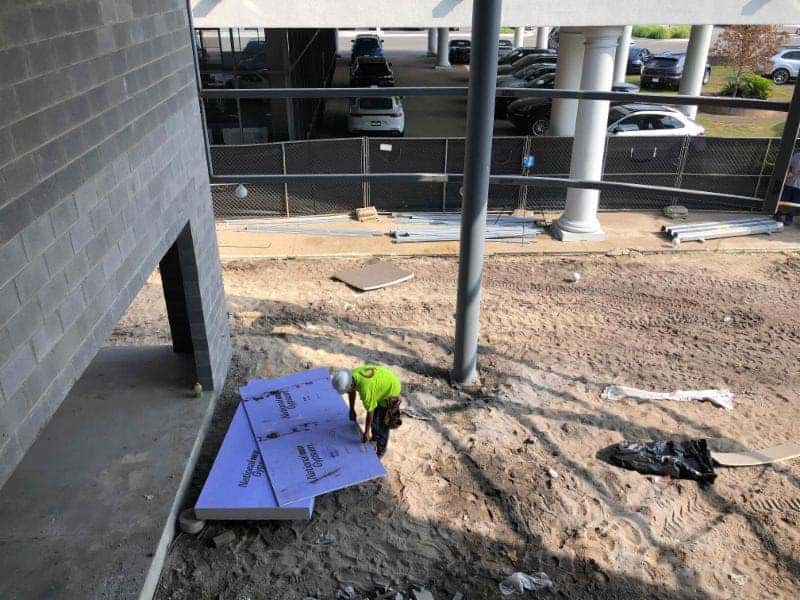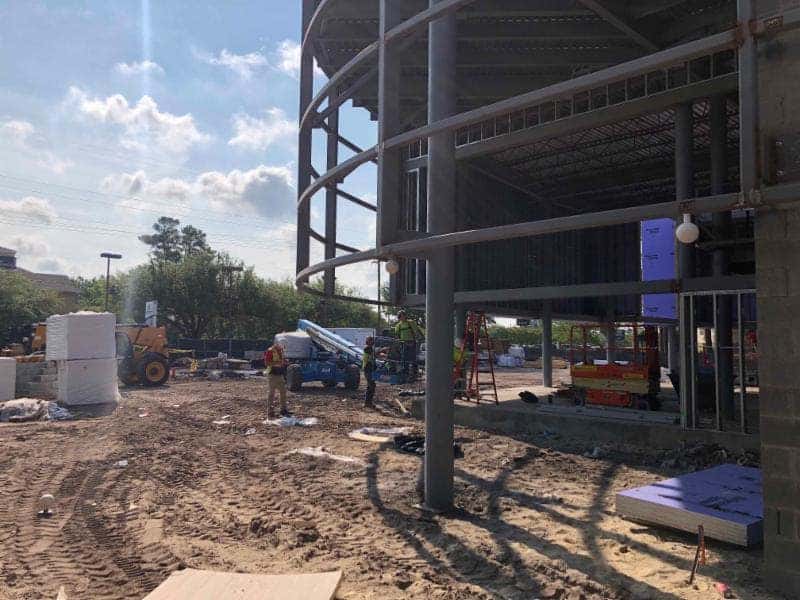 The Perforated field scan is now complete! In the top photo, you'll notice the scanner sitting next to the existing column. Next, scan points were attached to the bottom of steel and on the ground. Then, the technology worked its magic. This process will ensure the panels fit perfectly to the steel and adjacent ACM Panels.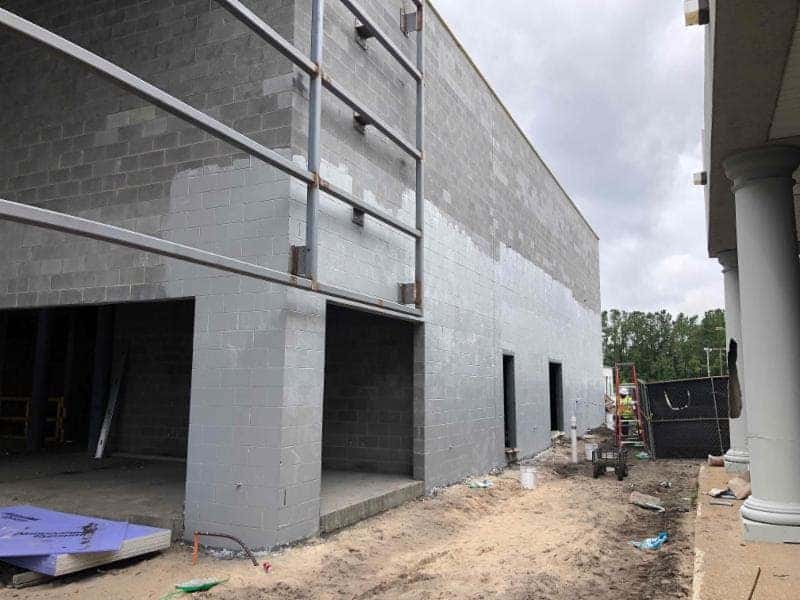 Waterproofing began in the latter portion of the week since we're so eager to get this building dried in!
Upcoming Construction:
New Car Delivery Exterior Hard Ceiling
Continue Roof Insulation Installation
Continue Interior Framing
Continue Waterproofing
Roof Drain Tie-in
Radius Wall Girt Furring