New Building Construction Update 5/9/2019
If you enjoy welding, now is a good time to visit Wilmington Porsche. Steel erection is rolling fast to beat the summer heat. We're excited to wrap up steel in the front of house, opening up the showroom for more trades.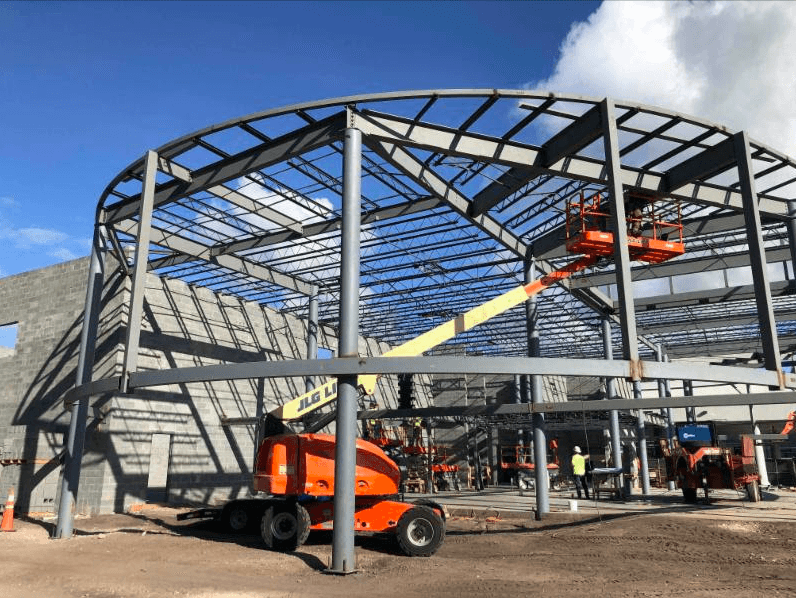 The front radius has successfully wrapped around to the north and south walls of the building. Completing the radius wall will be a huge accomplishment.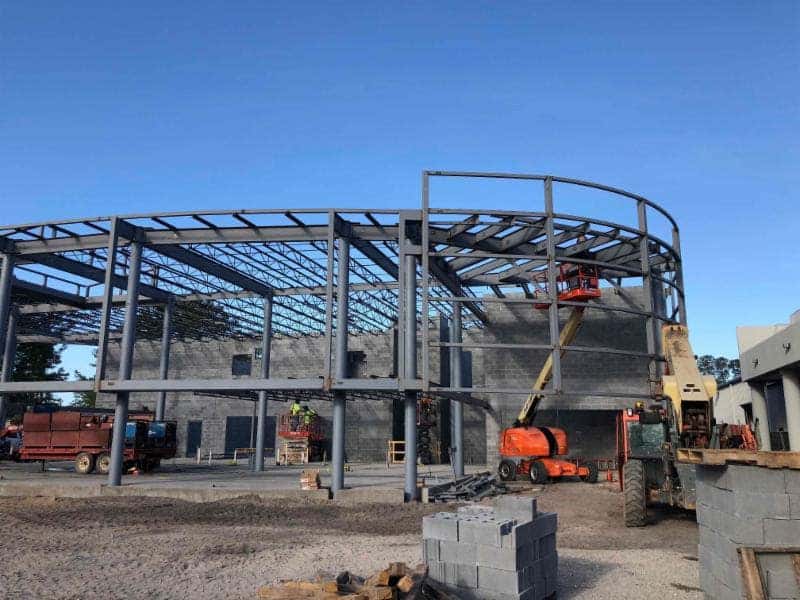 At this location, the front of the building will transition from the smooth panels to corrugated panels. The area to the right, that looks more like a cage, will receive the perforated panels.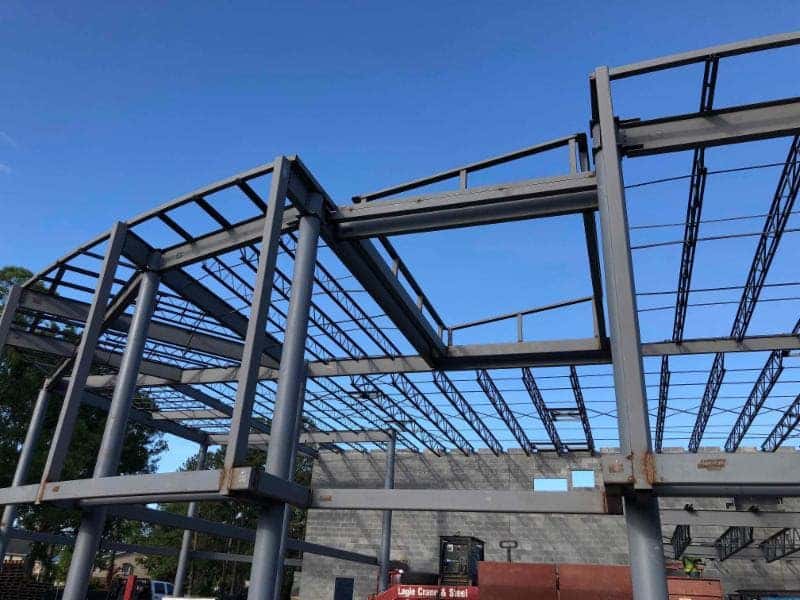 We're ready to drop a skylight in! Structural steel for the future skylight location is in place.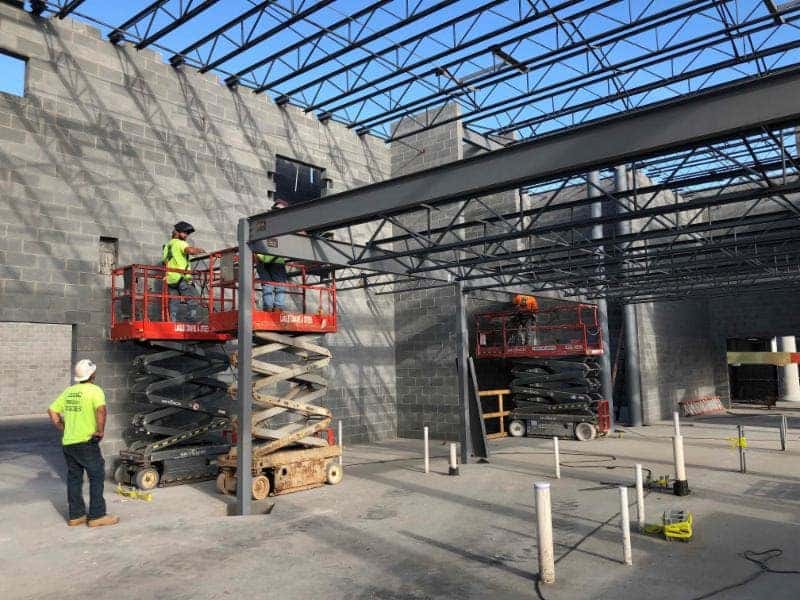 A special thank you to our steel erectors. Not only have they knocked out some amazing welds, but they have also gone above and beyond OSHA standards to work safely.
Upcoming Construction
Upcoming Week Look Ahead:
Continue Structural Steel Erection
Continue Joist and Decking Installation
Roofing Material Deliveries
Framing Material Deliveries