New Building Construction Update 5/23/2019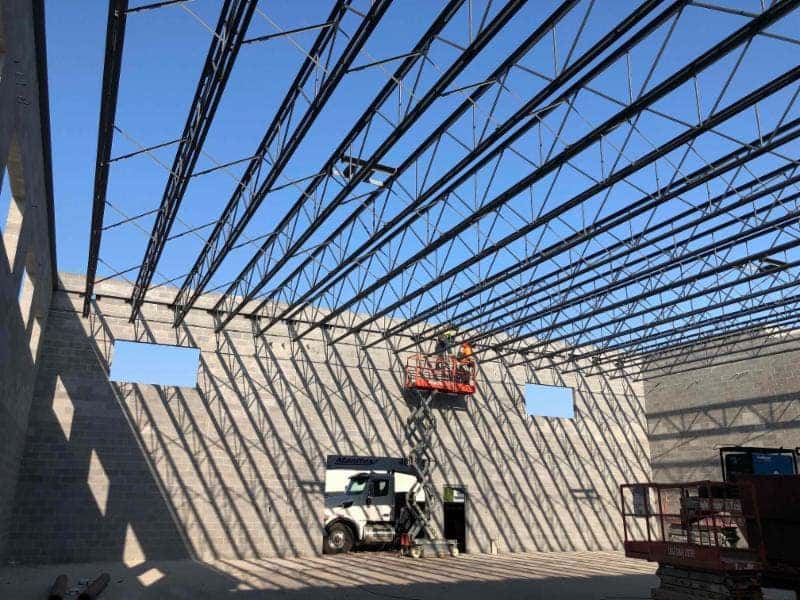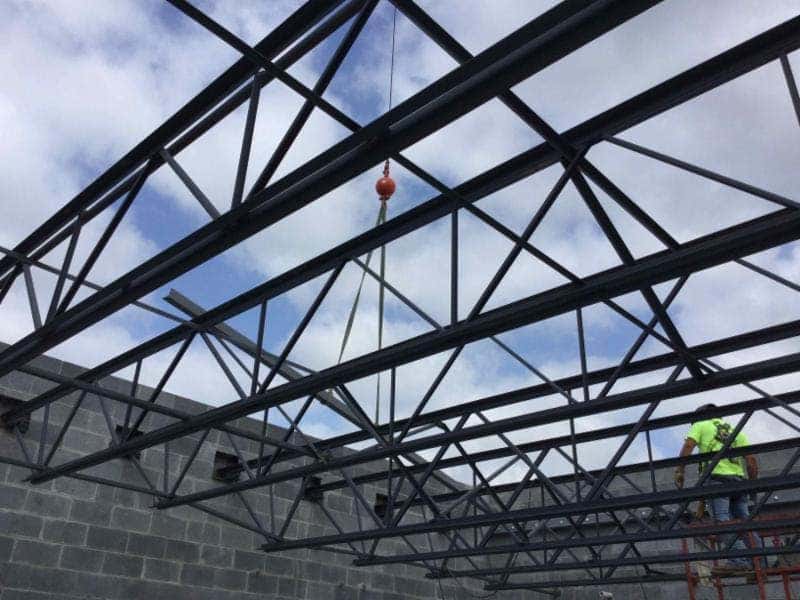 The final joists have been set in the shop area. Our steel trade partner will spend another week adding roof decking and fine-tuning the structure. Then, the erection will officially be complete.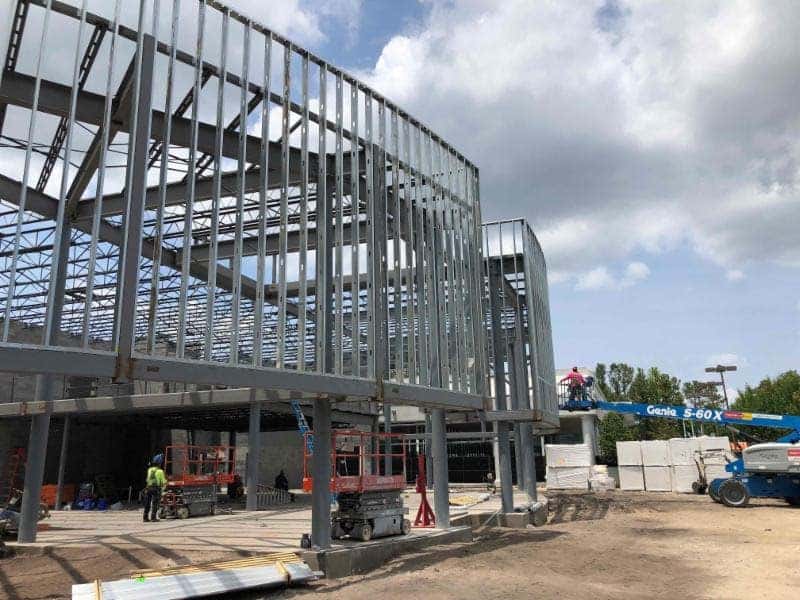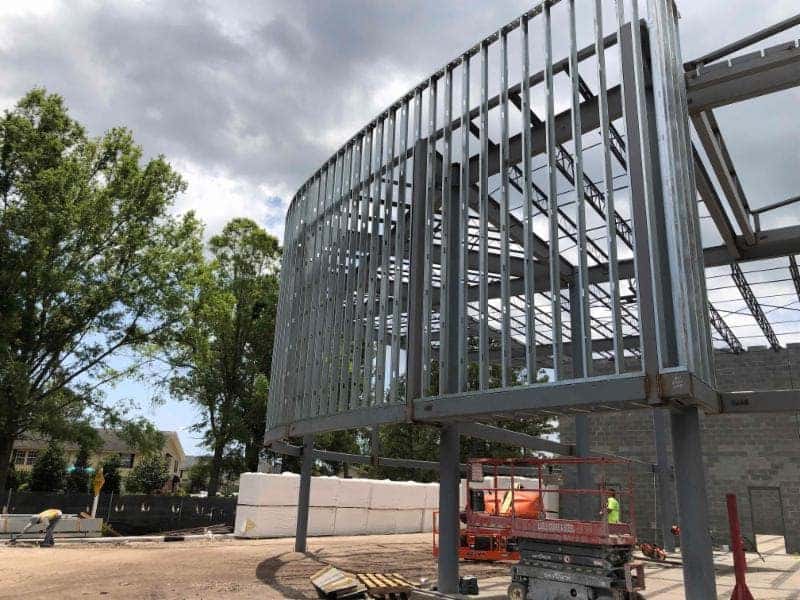 "Radius Framing, Made Easy" by Grey Interiors.
Framing a curved wall has historically brought forth a few challenges. Instead, Grey Interiors has arrived at the crack of dawn and framed all week without a single issue.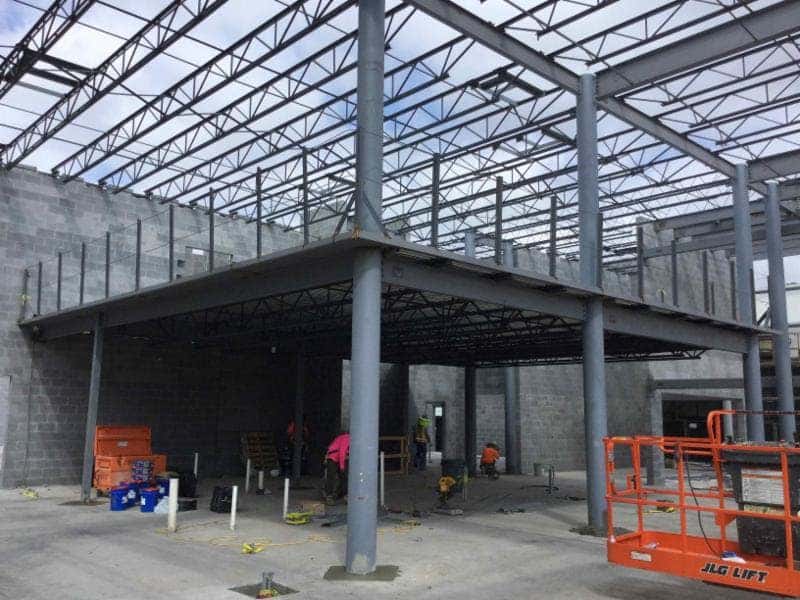 Before continuing work on the second floor, our superintendent, Justin Russo, went above and beyond for safety measures as safety remains our top priority. The guard rail looks good enough to be a permanent addition to the building.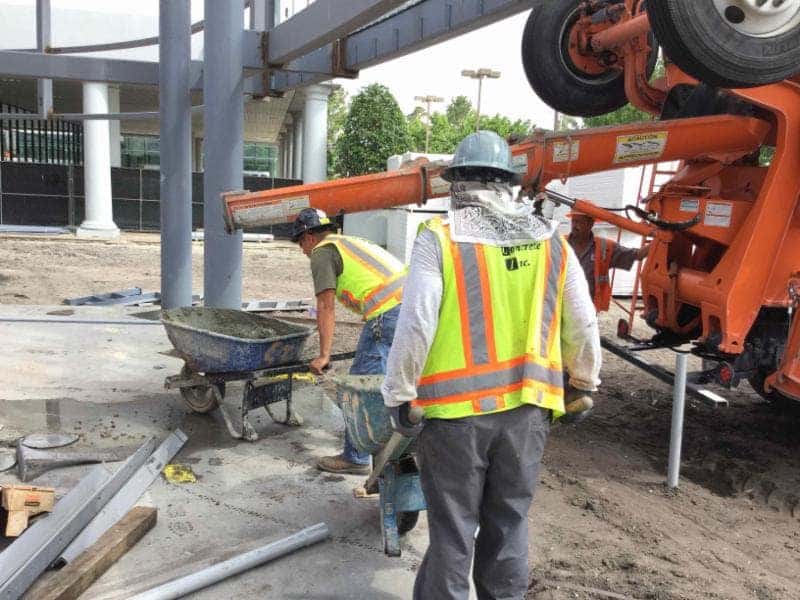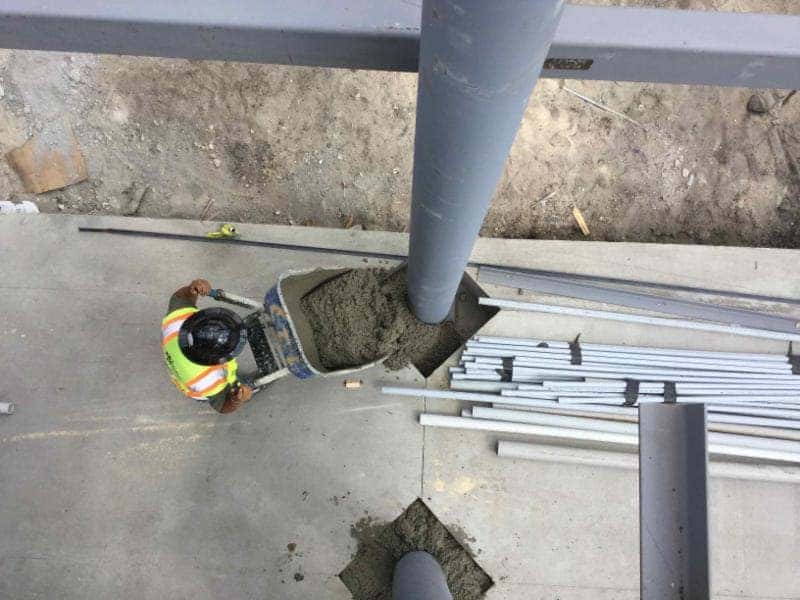 Superior Concrete is back. The crew spent the first-day grouting base plates and placing concrete at column block-outs, bringing the slab entirely to grade.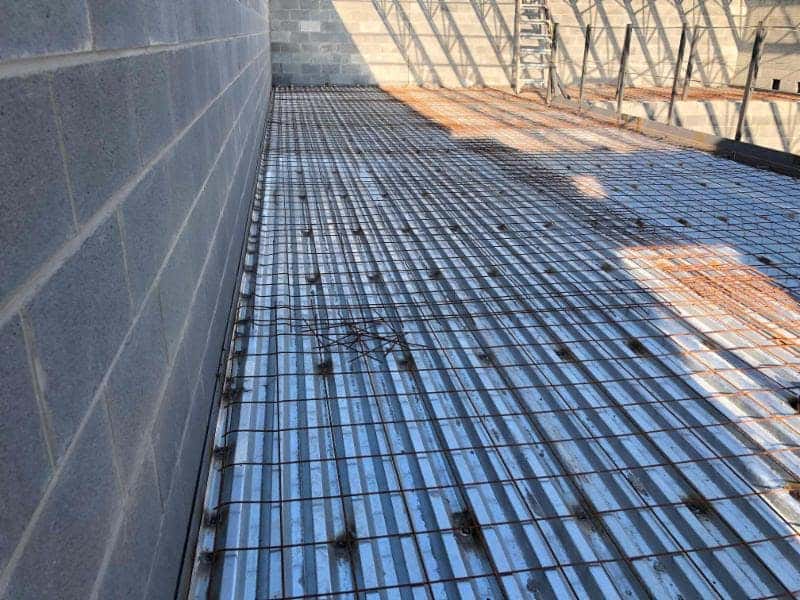 The next step for Superior Concrete was prepping the second floor for the slab on deck and wiring reinforcement was placed throughout the second-floor decking.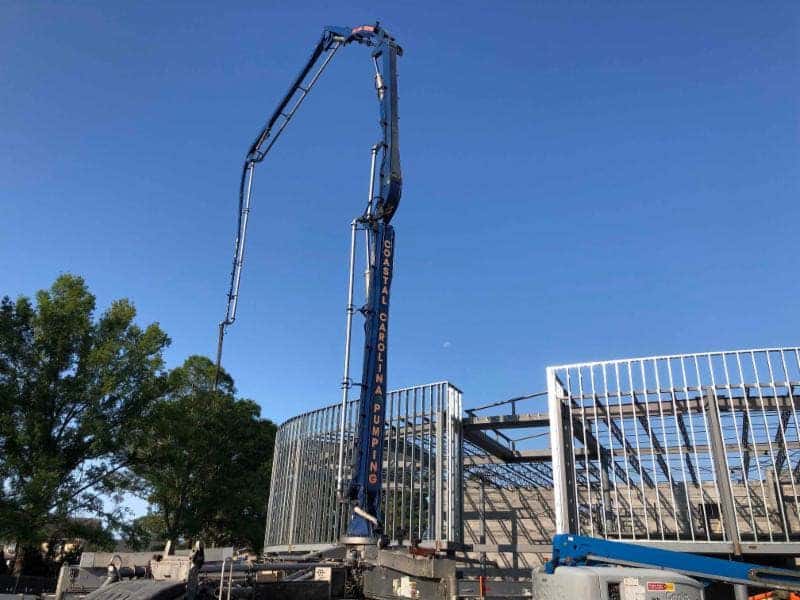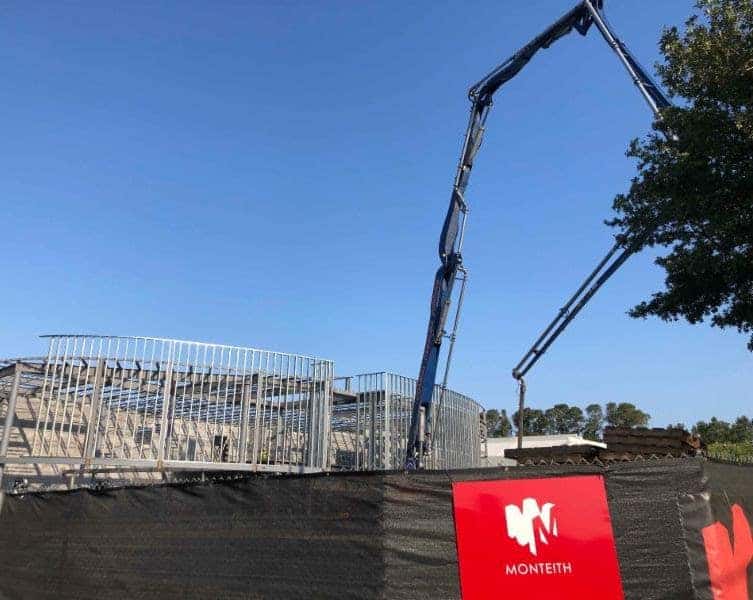 When a pump like this rolls on site, it's hard to not take a few minutes to stop and watch it maneuver. It certainly helps to pour when you're capable of spanning the entire site from one location.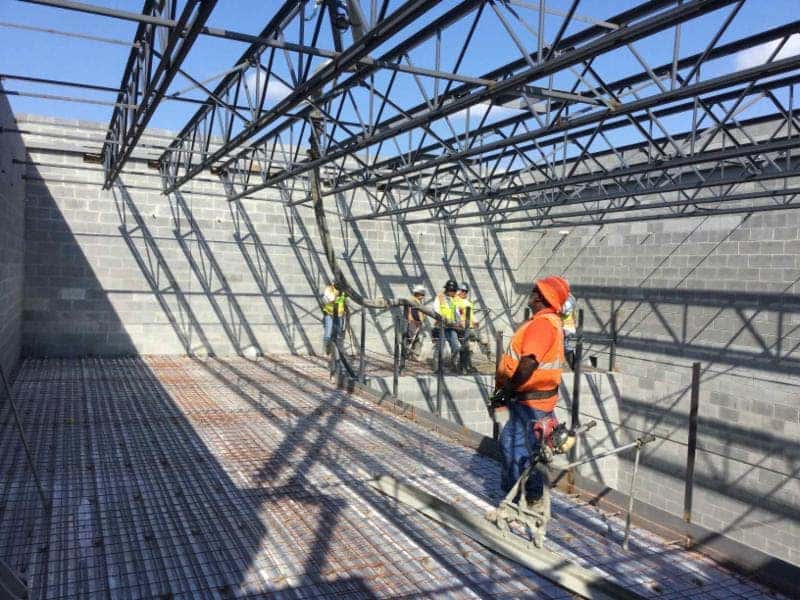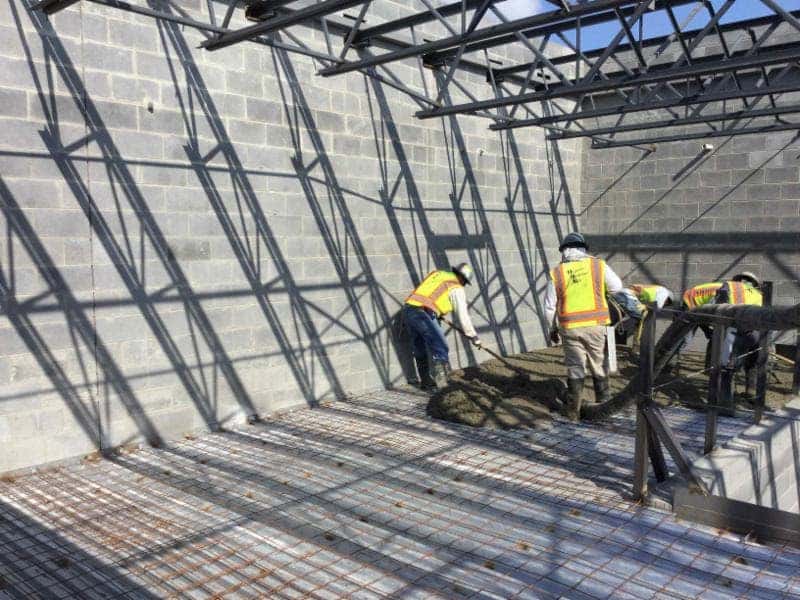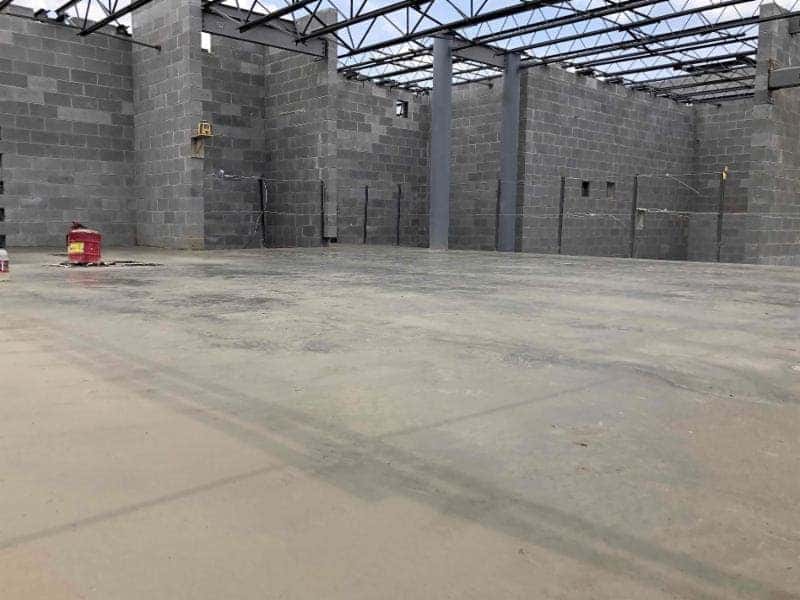 All in a day's work. The second-floor slab was placed before noon. We'll give it some time to cure, but expect to see some walls coming up before long.
Lastly, we'd also like to introduce the newest addition to the project – walls on insulation. Insulation has arrived and the path around the south side of the building has shrunk. The only thing more exciting than seeing new materials arrive is seeing it disappear into the building.
Upcoming Week Look Ahead:
Continue exterior framing.
Exterior sheathing installation.
New car delivery exterior hard ceiling.
Roof deck installation.
Roof insulation installation.
Begin interior framing.
Roof curb deliveries.