New Building Construction Update 5/1/2019
Steel on the move! Steel erection continues to wrap around the front radius and bring the storefront and showroom to life.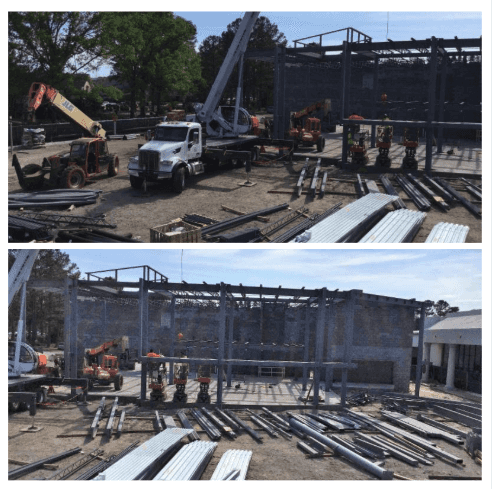 Here's a look at the front of the house! We have a packed lay-down yard with materials, a crane, and lifts everywhere! It will be exciting to see the material installed and the yard clear out.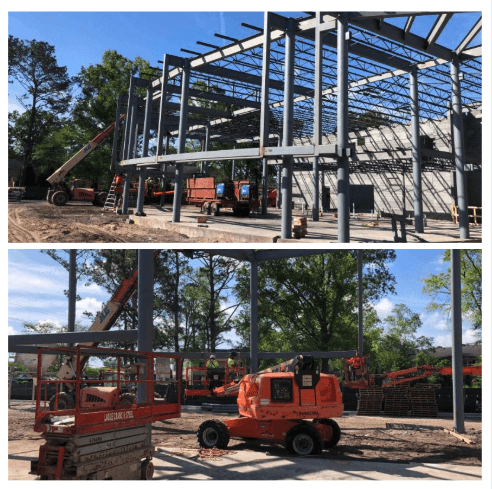 The front radius continues to wrap around the storefront. The rolled steel required a lot of detail prior to fabrication, but once onsite, the team has been able erect the rolled steel with ease.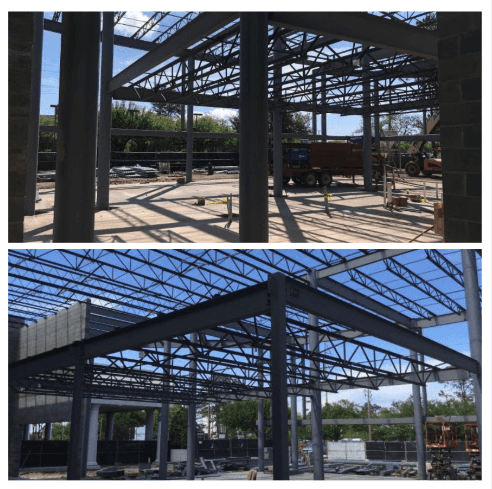 Joists have been installed over head in the future sales area.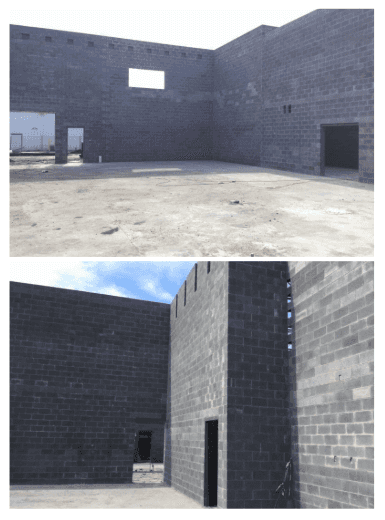 Masons have cut out for embeds along the top of the shop walls. The shop area is calm for now, but it's only a matter of time before steel erection moves from the front of house to back.
Upcoming Construction
Upcoming Week Look Ahead:
Continue Structural Steel Erection
Continue Joist and Decking Installation