New Building Construction Update 3/25/2019
Wrapping up exterior CMU walls and beginning underground rough-ins has been our highlights as of late. Masonry has been rolling, with plumbing and electrical right behind. All trades are working hard to get the slab ready.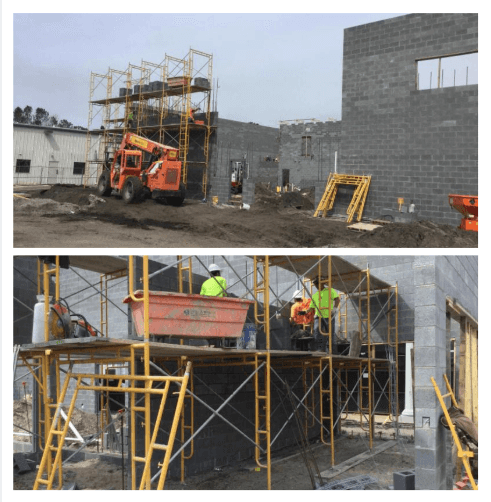 Masons have wrapped up the majority of exterior walls and have started turning towards interior CMU walls.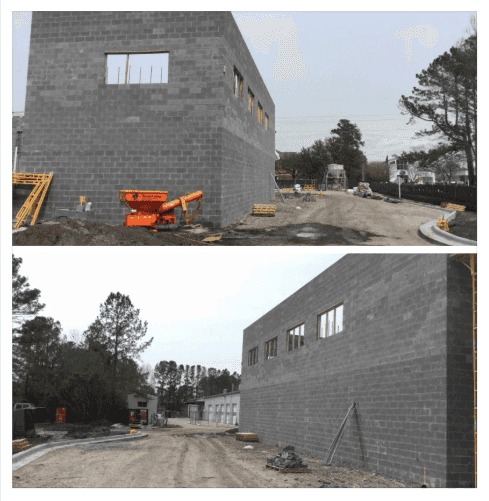 The north, south, and east walls of the shop have been topped out! The west wall will continue to be used as the entrance into the shop area during the underground/slab prep process.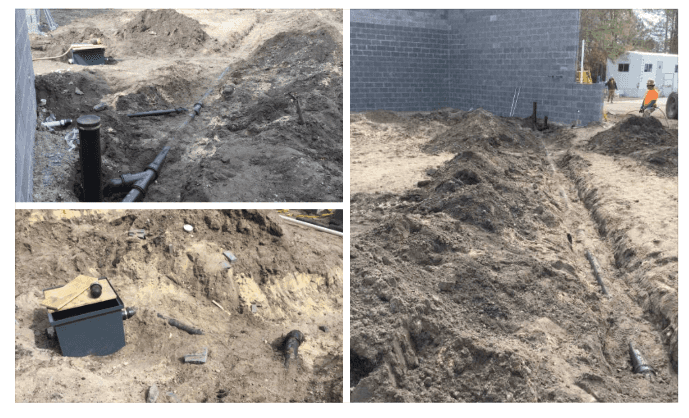 Floor drains have been set and plumbing undergrounds near completion! We will look to move into slab prep during the oncoming week.
Upcoming Construction
Upcoming Week Look Ahead:
Finalize underground rough-ins
Prep for slab pour
Slab pour
Set steel embeds