New Building Construction Update 3/11/2019
We have officially gone vertical! Masonry is unstoppable, in wall rough ins are set throughout, and we continue to look ahead.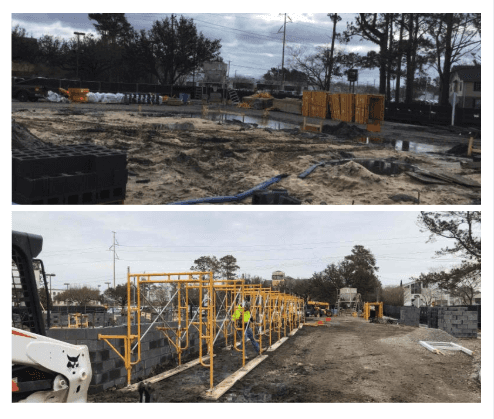 Scaffolding began arriving early in the week and was set up along the south wall.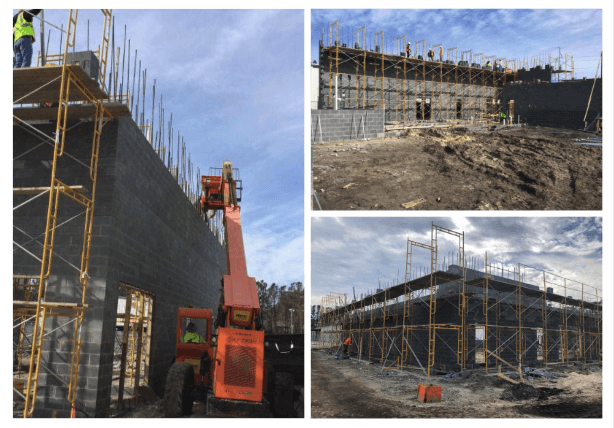 By the end of the week, masons were already setting up the third level. With the help of a grout hog, masons are able to easily fill the CMU cells.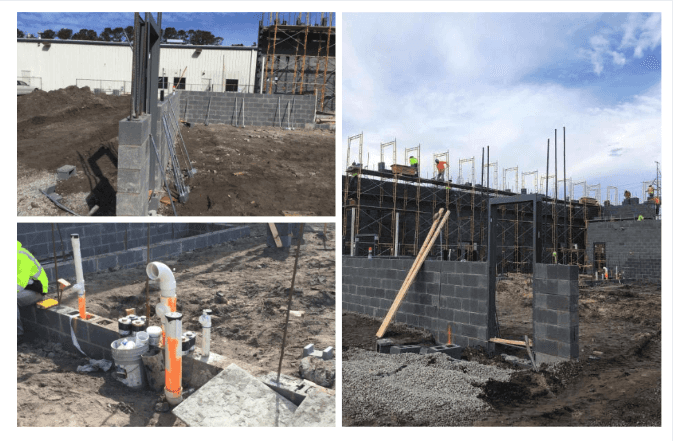 Without proper materials and trades that are willing to coordinate, masonry wouldn't be able to continue moving at high speeds. Door frames had to be set for masonry to build around and plumbing and electrical had to be set in walls.
Upcoming Construction
Upcoming Week Look Ahead:
Continue masonry walls
Electrical and plumbing undergrounds
Prep for slab pour