New Building Construction Update 10/31/2019
Halfway through the week and we're turning the final corner at Baker Porsche Wilmington! Thank you to all of the trades who have continually pushed to get us here. Landscaping is wrapping up around the exterior of the building, final cleaners are hard at work on the interior, and all trades are wrapping up their respective scopes.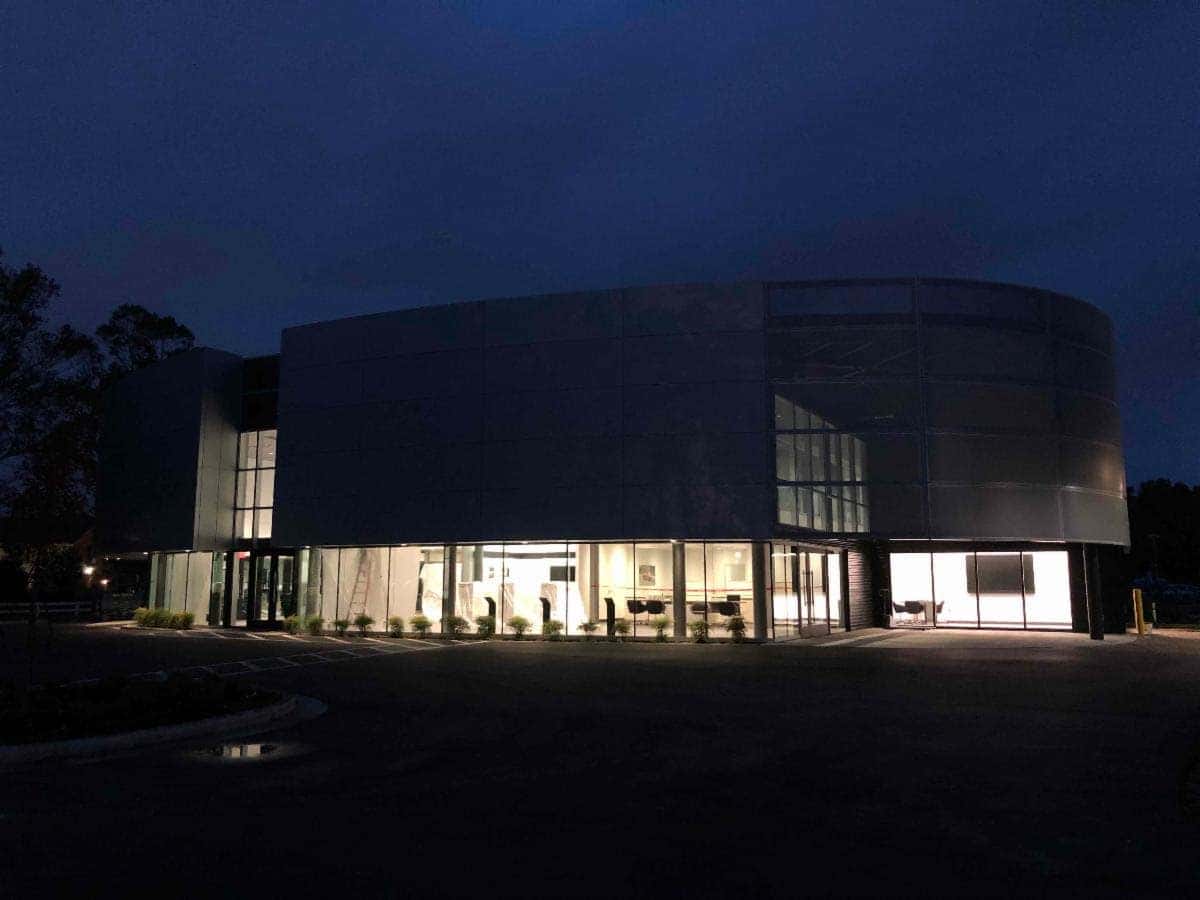 Just a quick shot night shot looking in from New Centre Drive. The building lights up beautifully at night!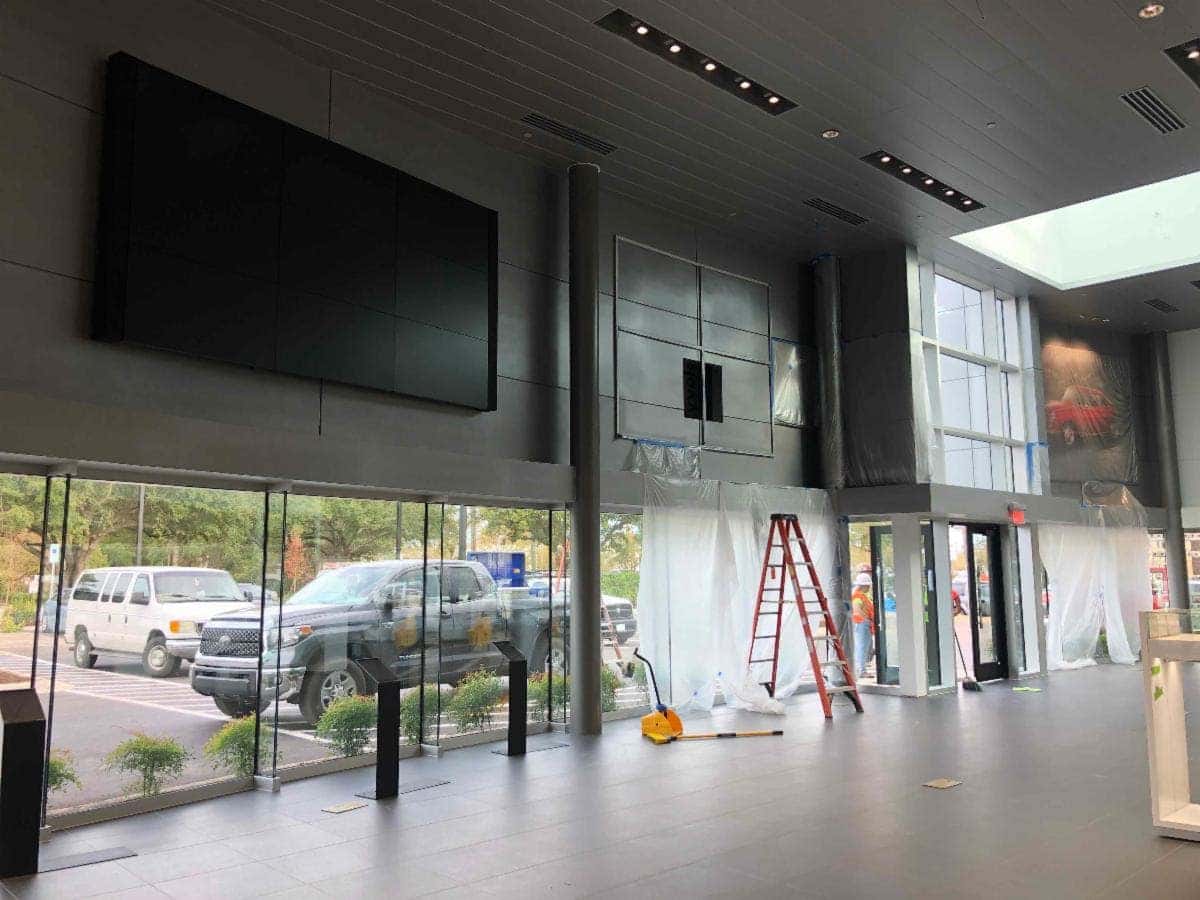 The showroom received its final coat of specialty zolatone paint. The jumbo digital display is up and all that is lacking is one final wall graphic.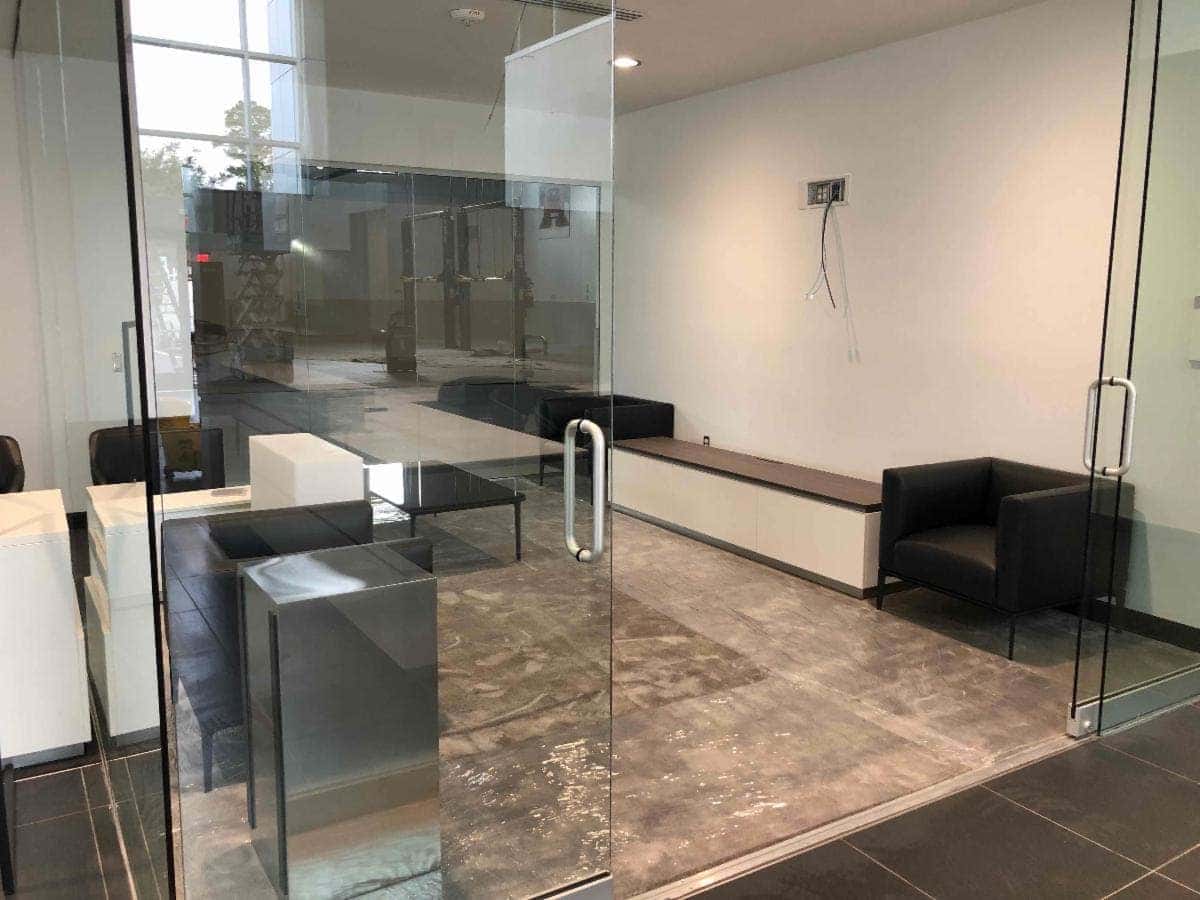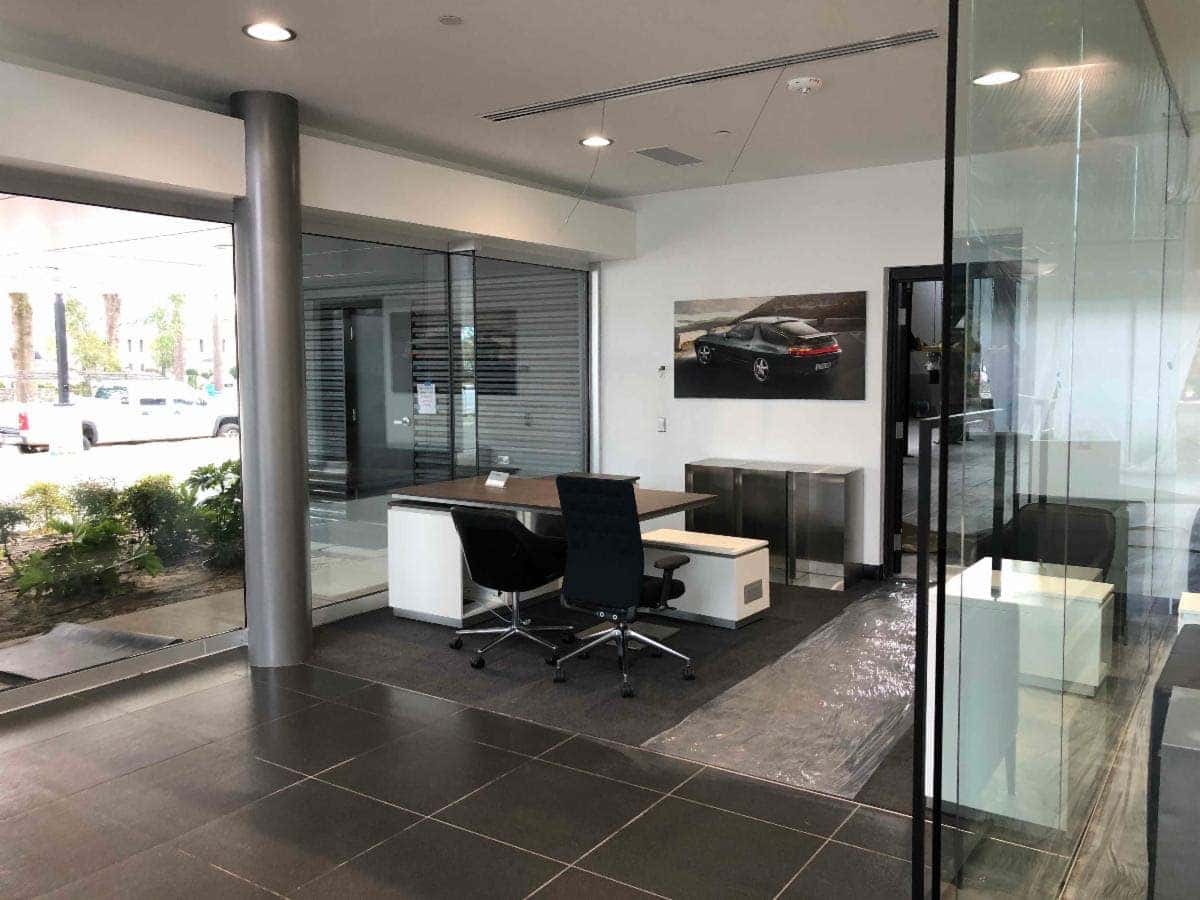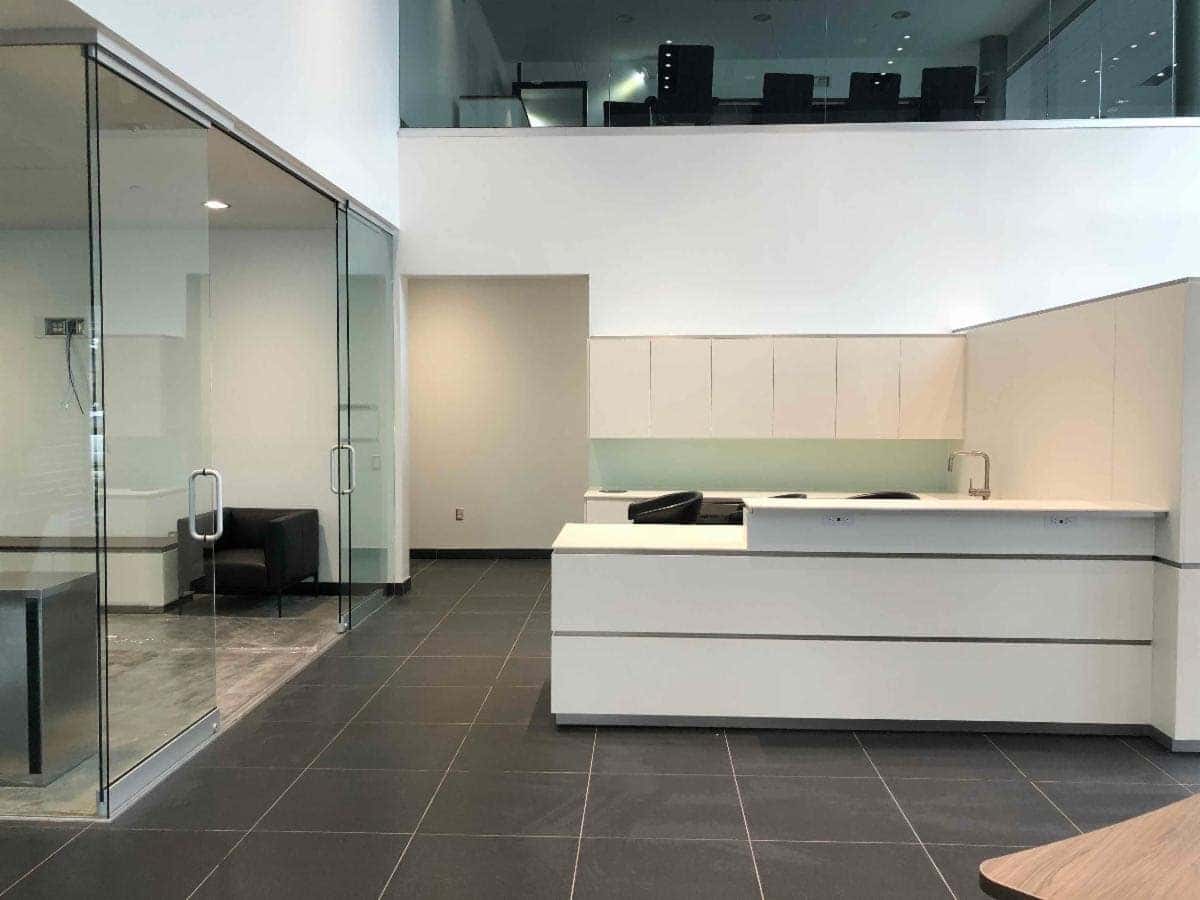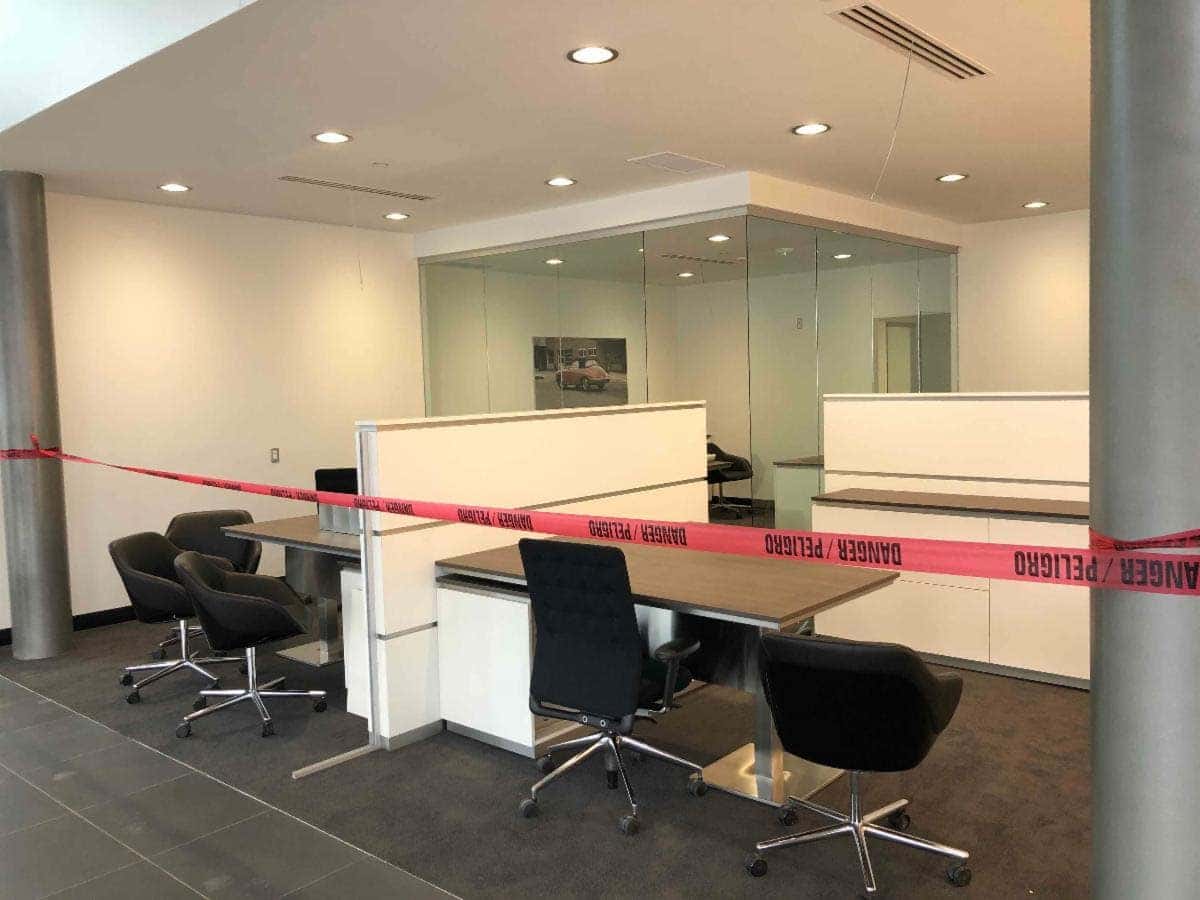 The front of house is almost ready for some customers. Cleaners are making their way through the customer lounge, cafe, sales, and service areas.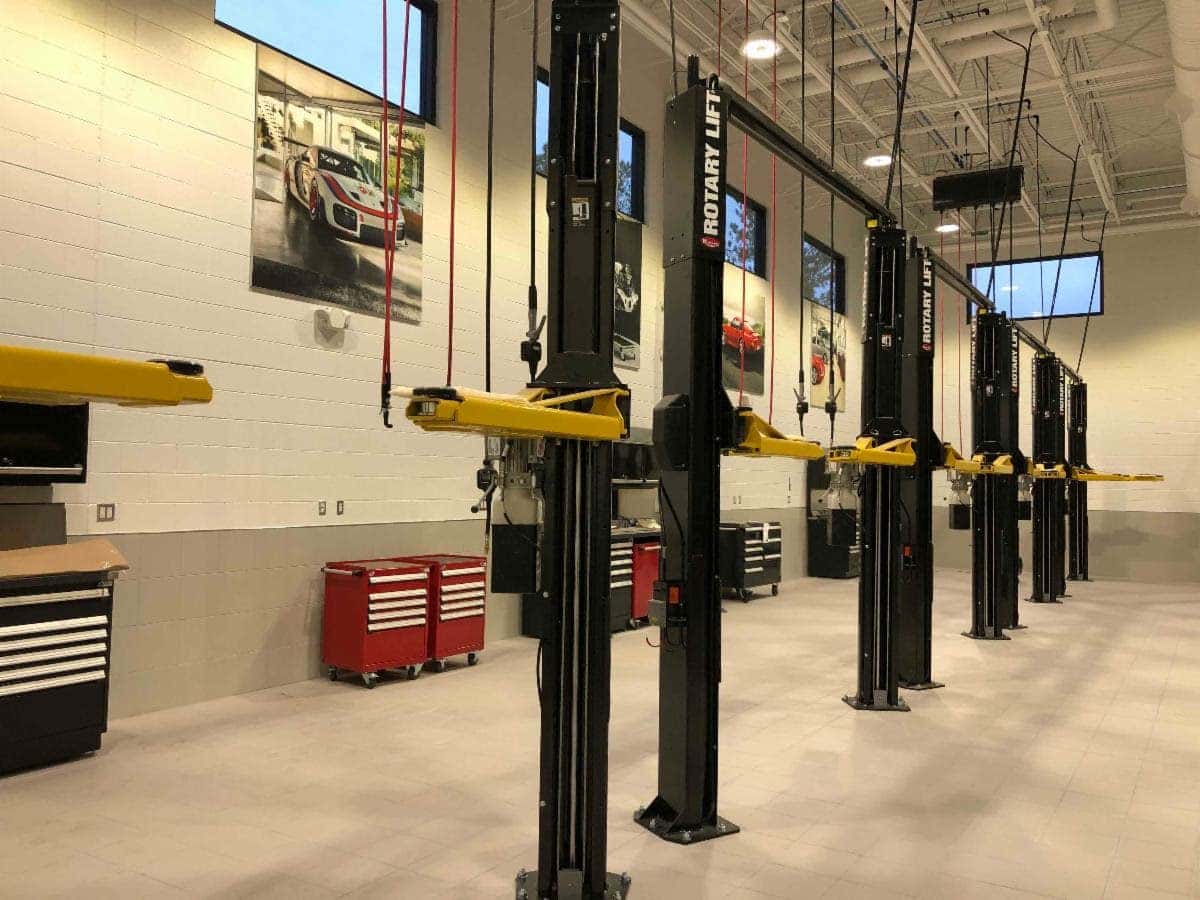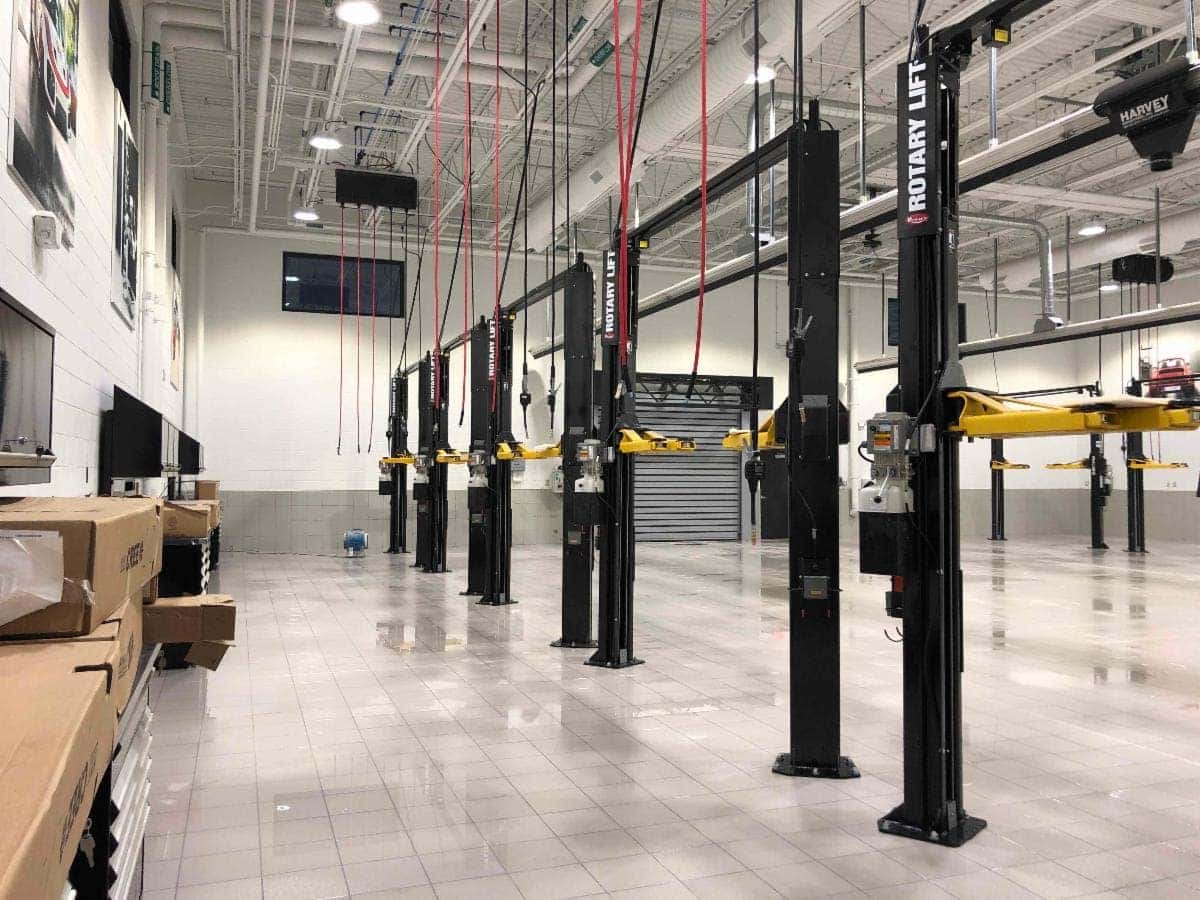 Lifts and toolboxes are all installed and awaiting their final connections from QAT. Meanwhile, we gave the shop a nice rinse down over the weekend.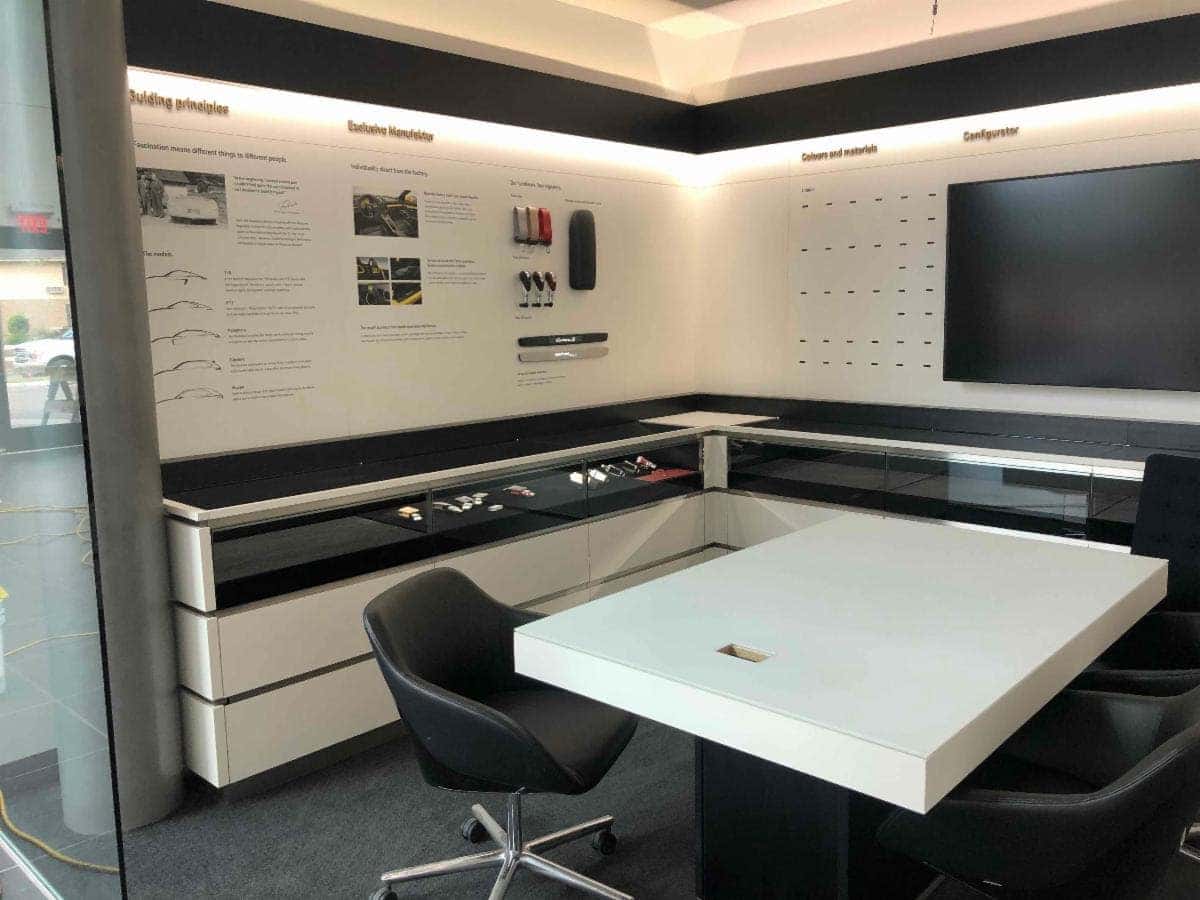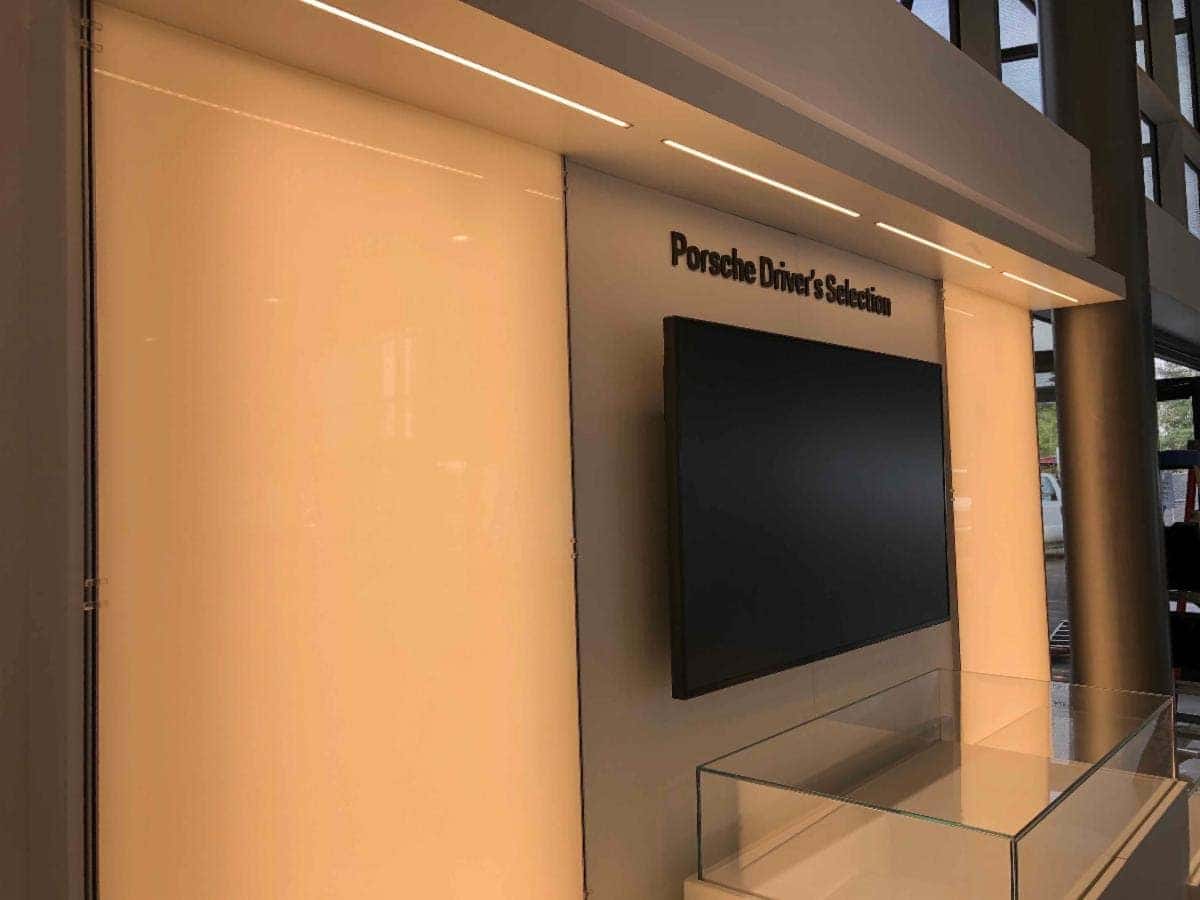 Finishes and technology are ready to be put on full display. The casework and monitors are installed in the fitting room and outside of the new car delivery.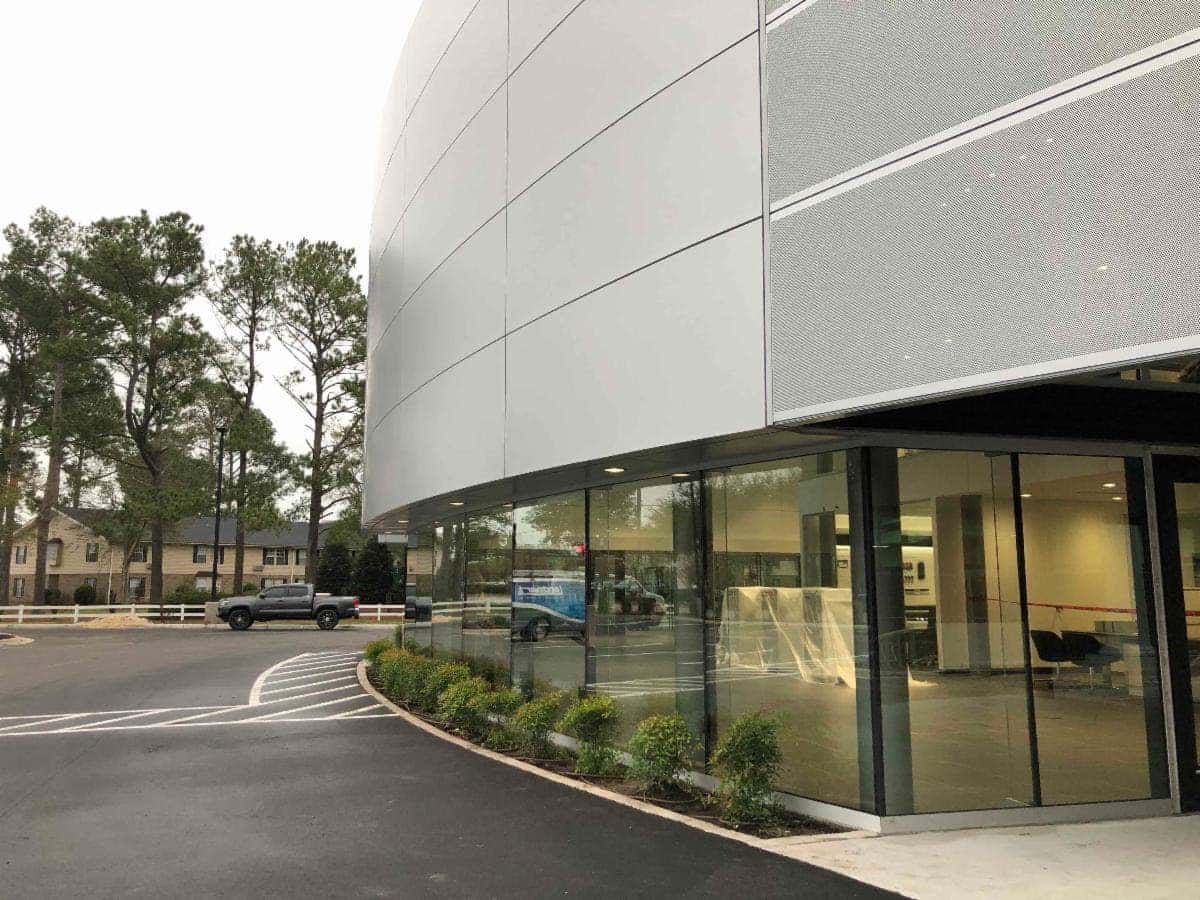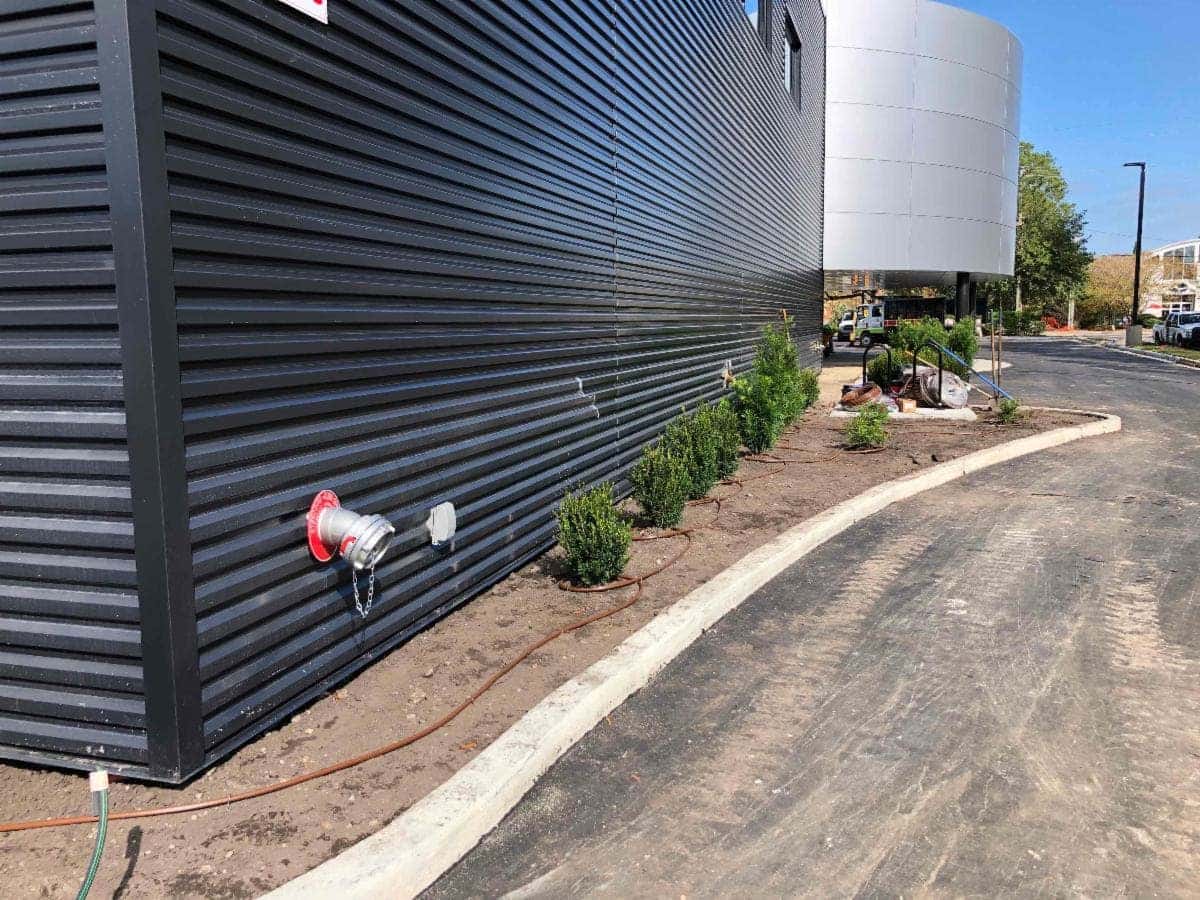 Landscaping is knocking it out. Plantings are complete and mulching is wrapping up. The exterior of the building is looking beautiful thanks for Freeman Landscaping.
Upcoming Construction
Upcoming Week Look Ahead:
Elevator Inspections

Final Inspections

Continue Final Clean

Continue Landscaping

Begin Punchout