New Building Construction Update 10/12/2019
The excitement continues to build at Baker Porsche Wilmington. All of the trades continue working relentlessly to help push towards the finish line. Over the past week, we saw major progress on the smooth panels, flooring barreled through the interior, and MSB Development mobilized to begin site work.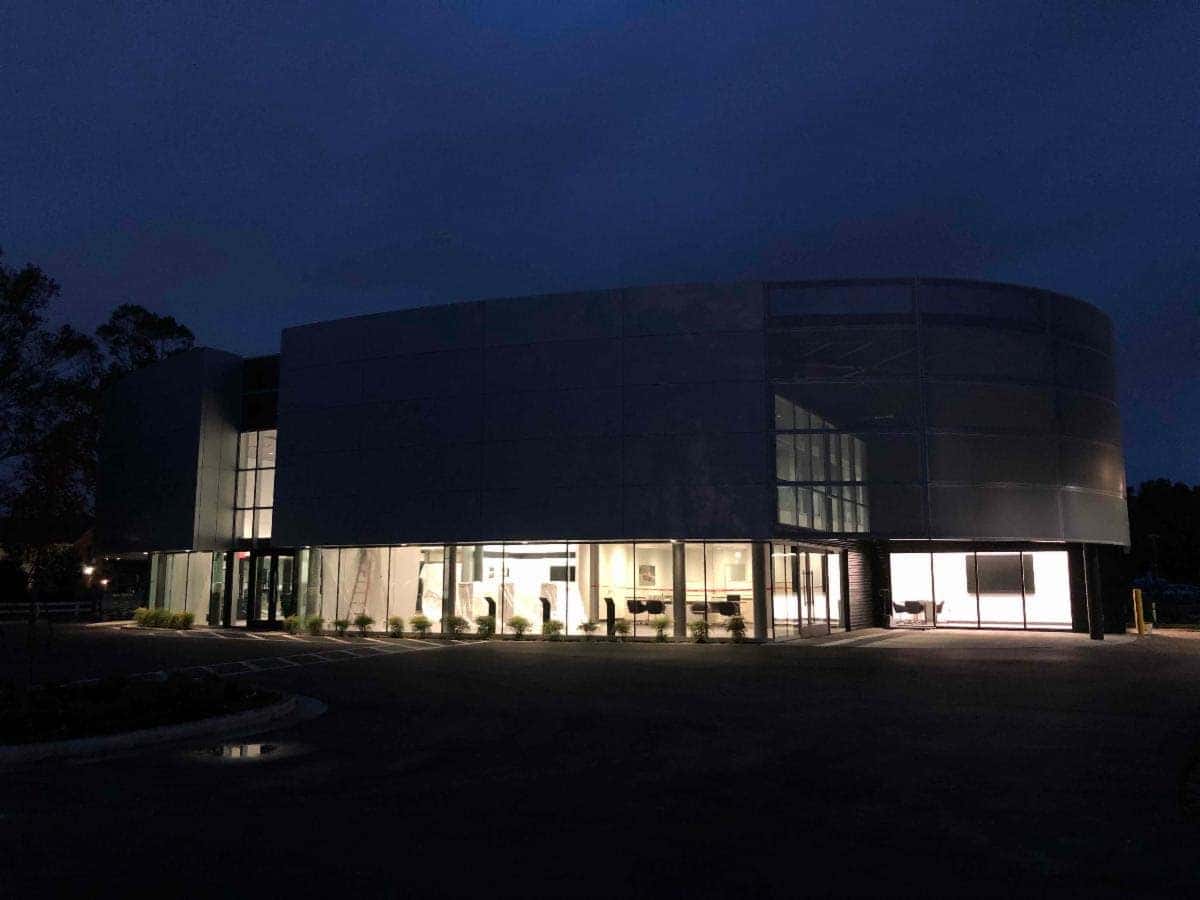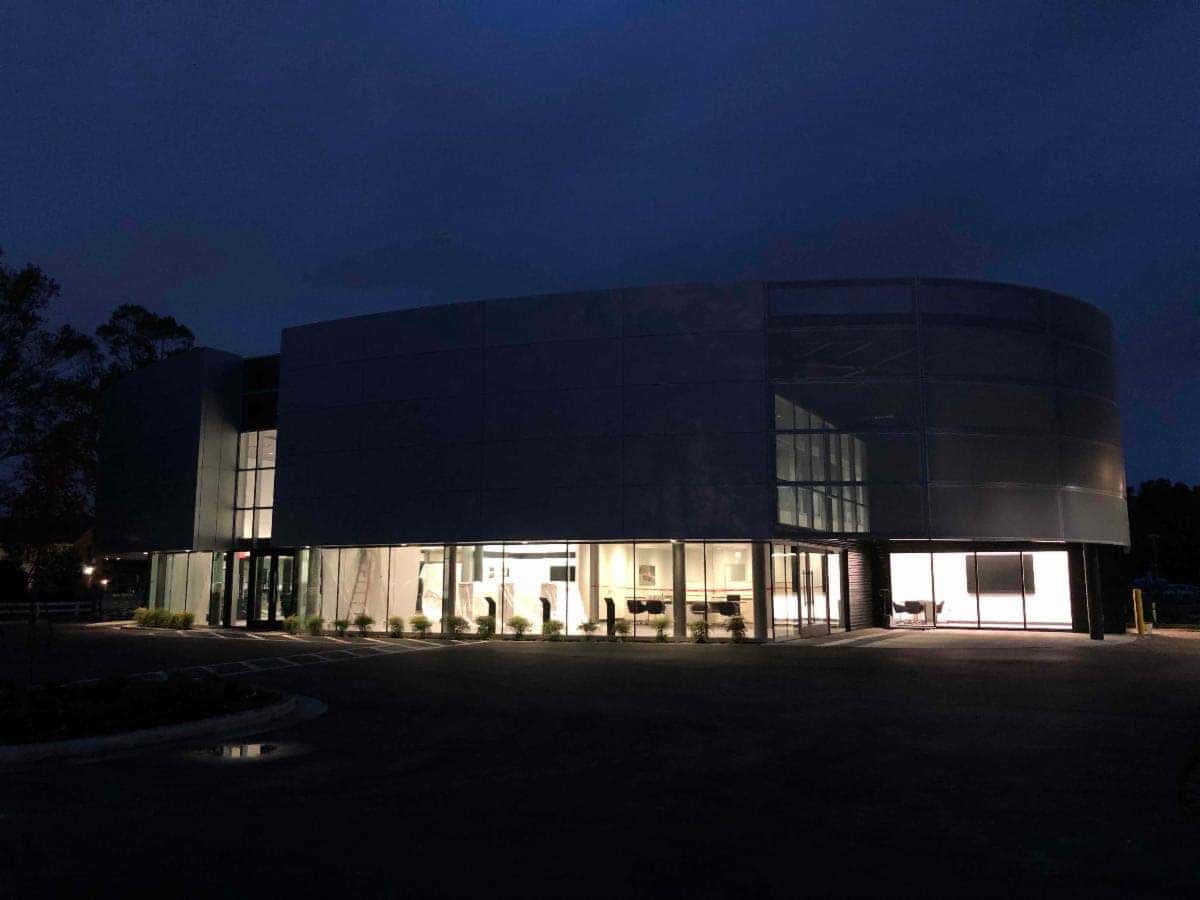 AGI is back at it. Smooth panels are on their way up along the store front, giving us the final layer of the radius wall.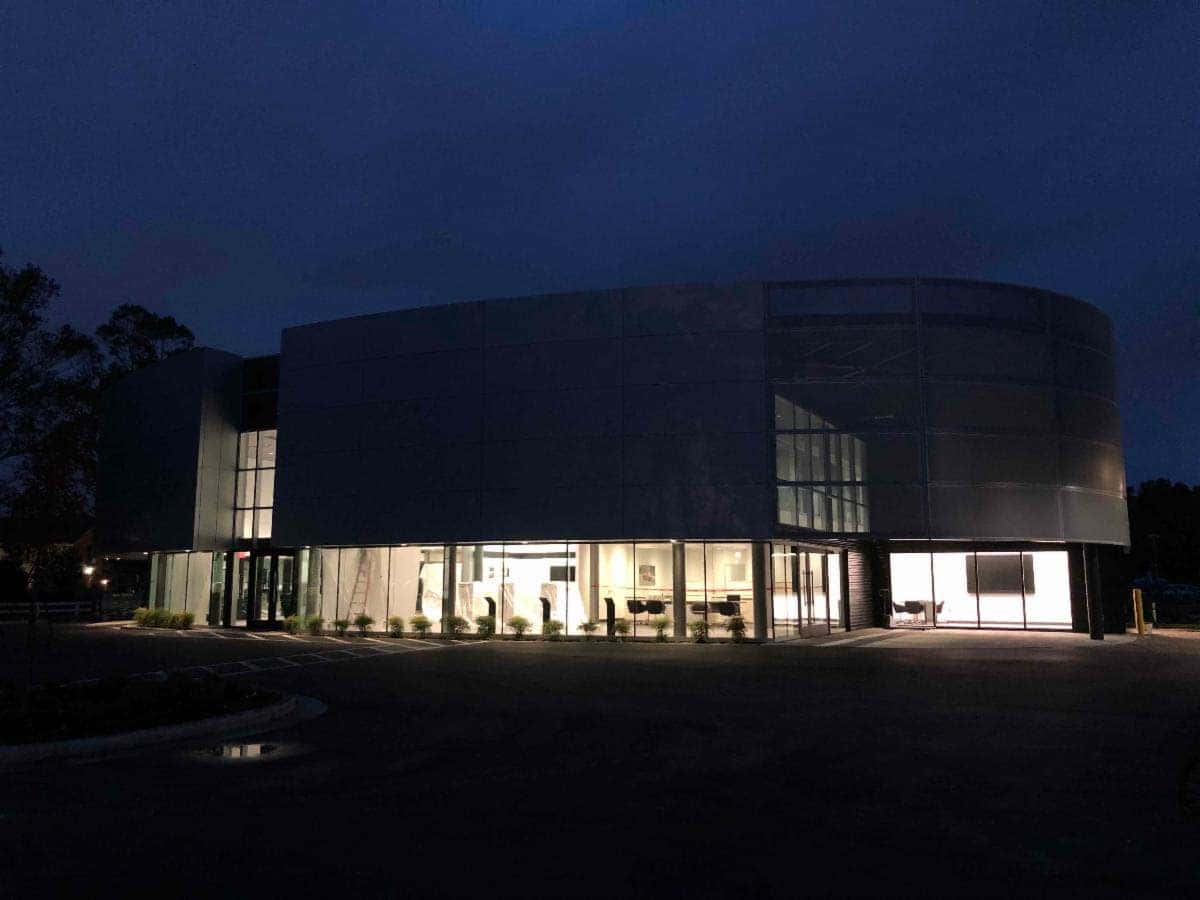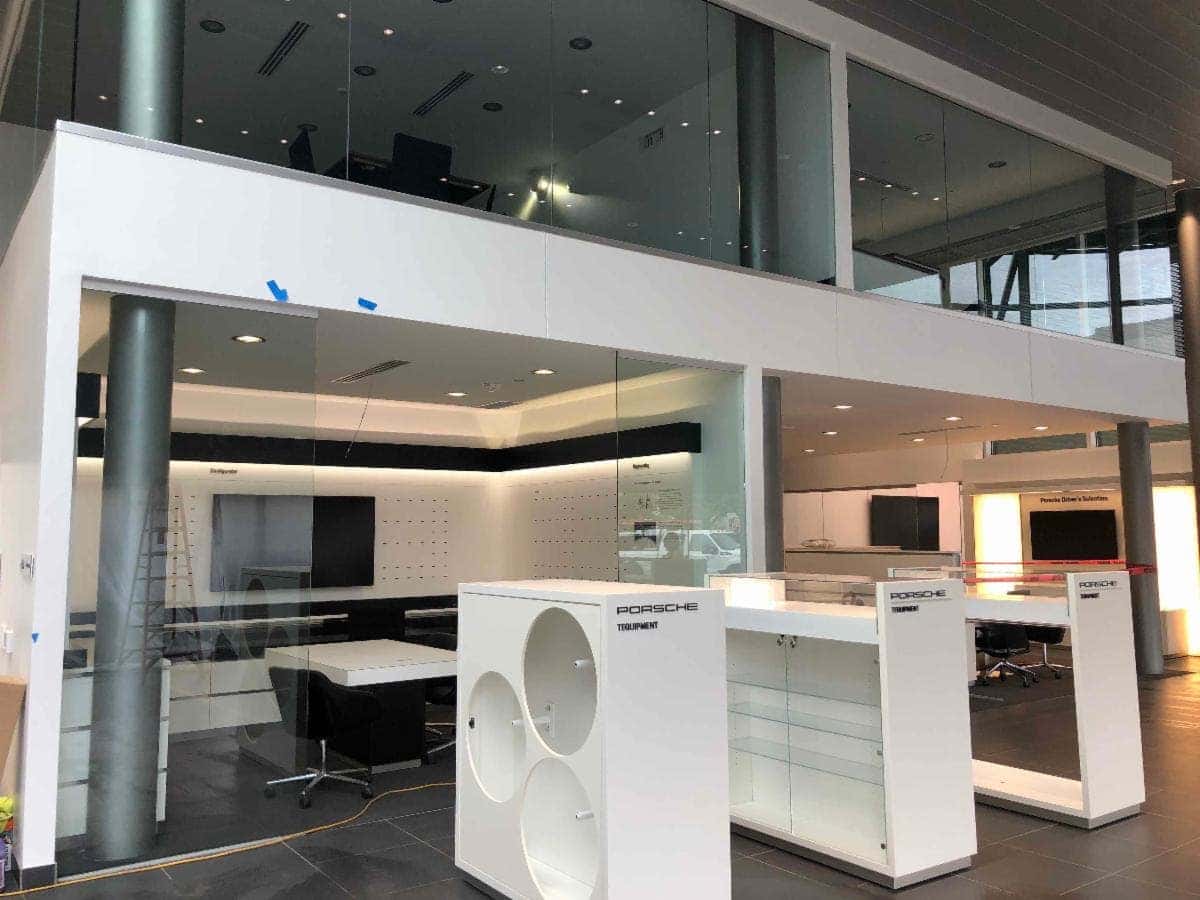 All of the lighting in the metal ceiling is powered up and shining, allowing for a final point up of the front radius wall.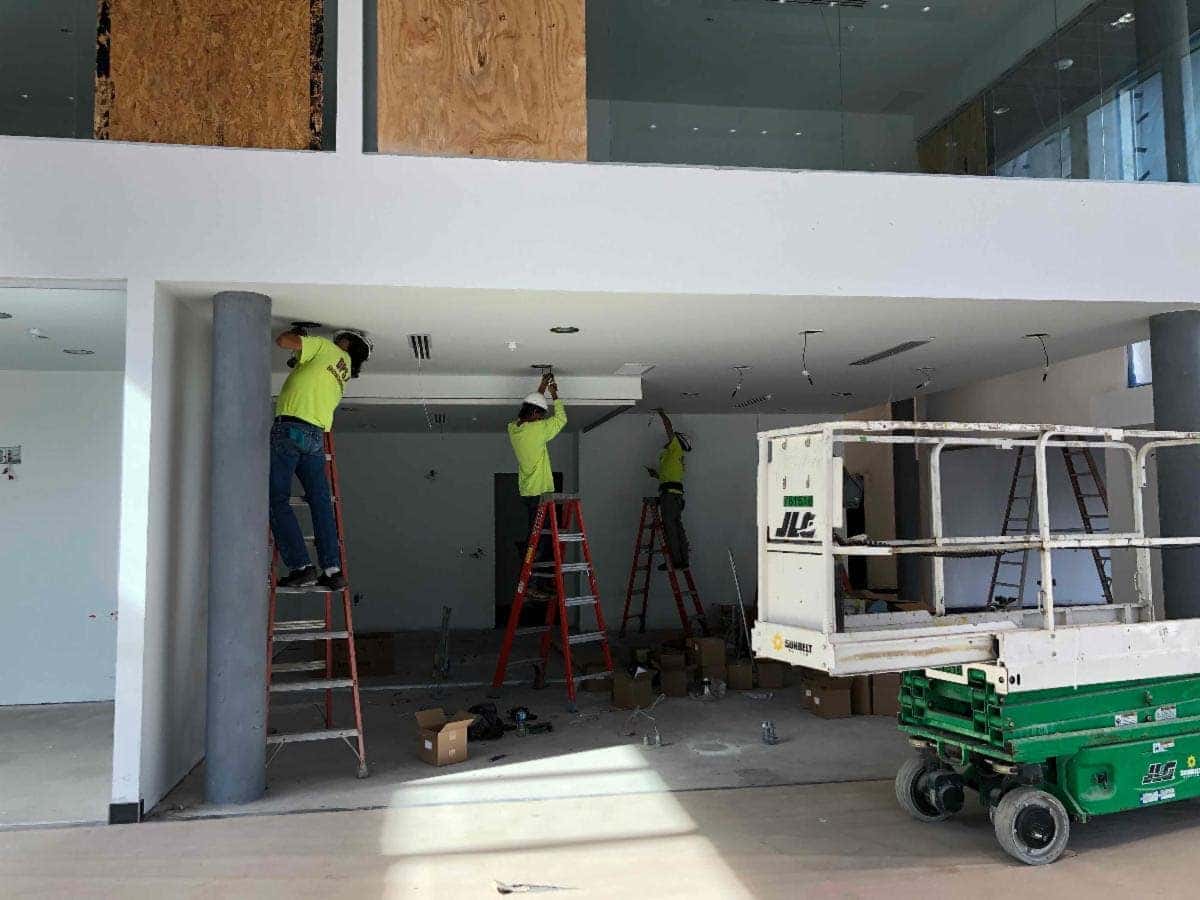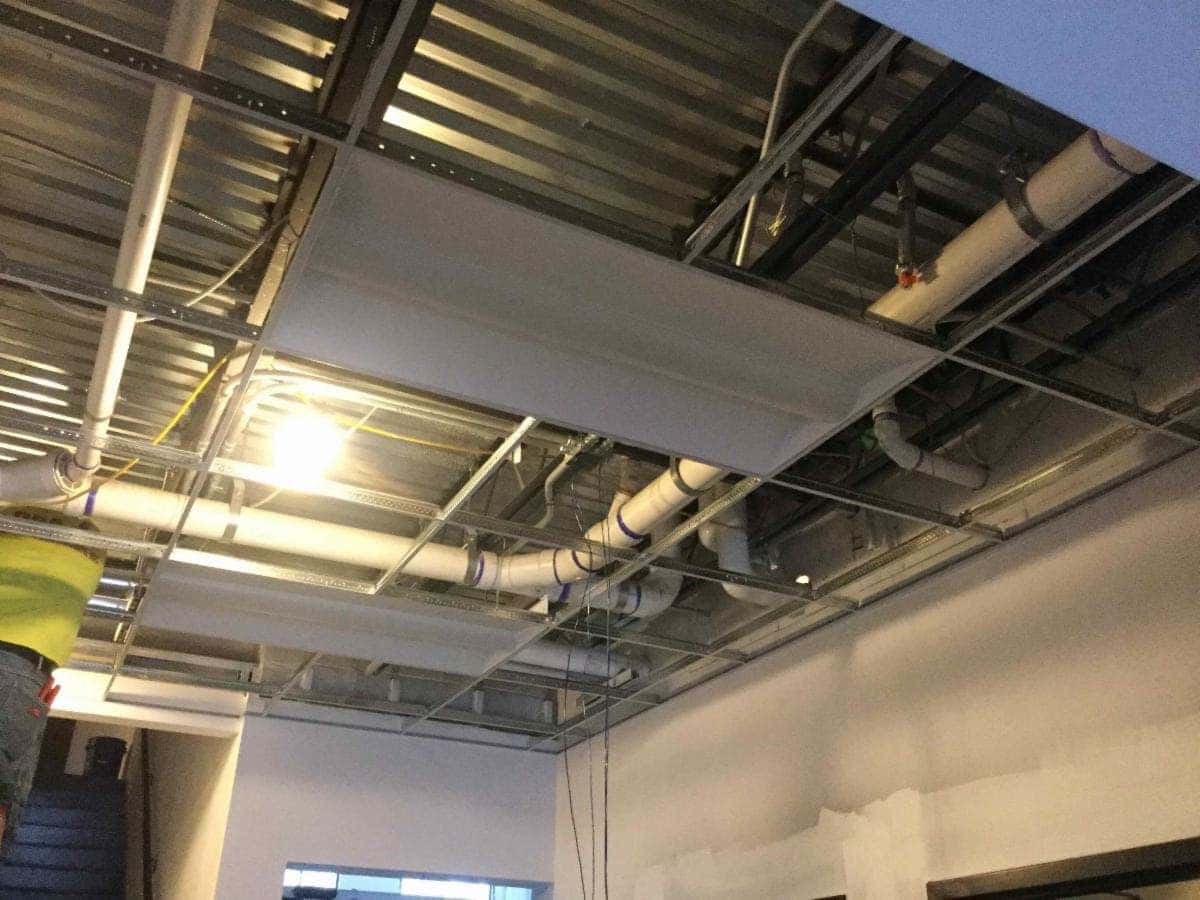 DPS is hard at work as always. Light fixtures were cut into the hard ceilings and installed in the grid ceilings this week.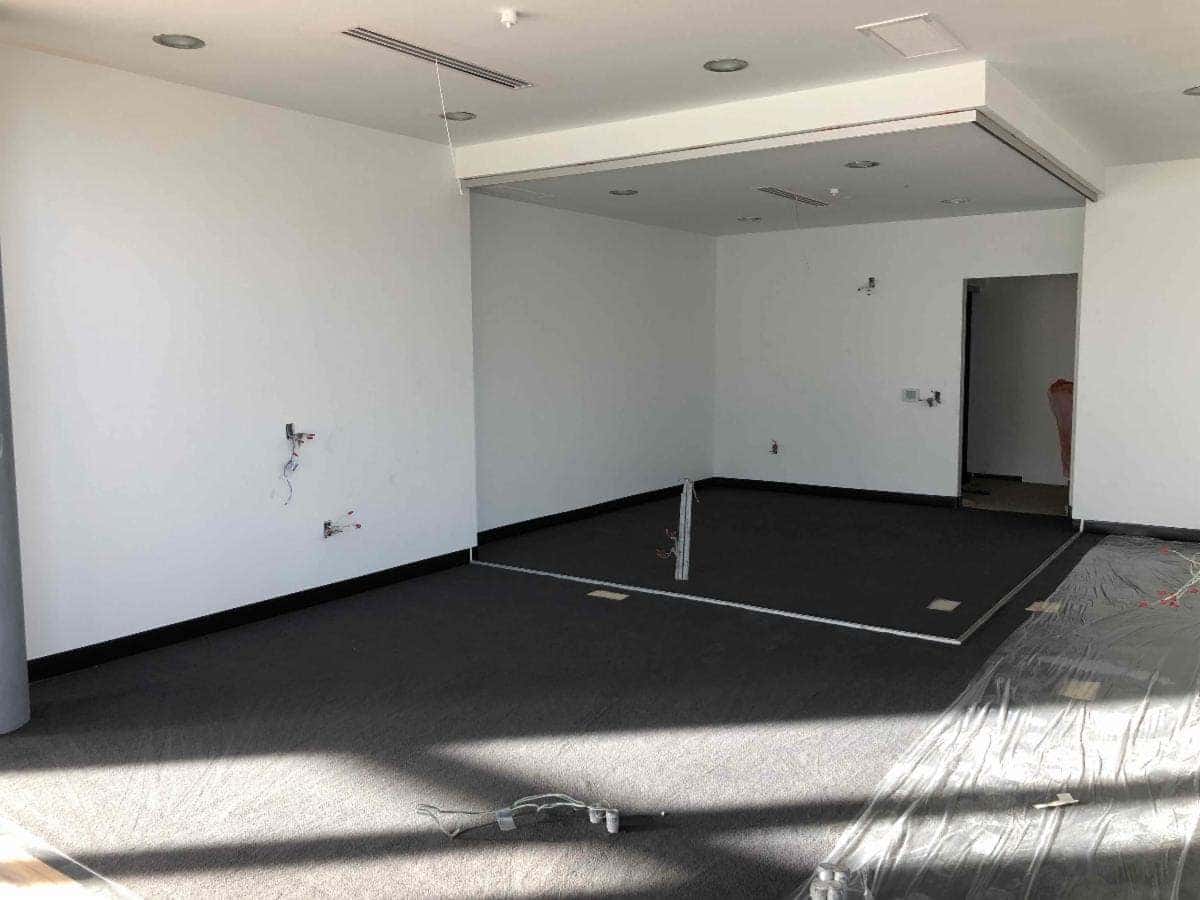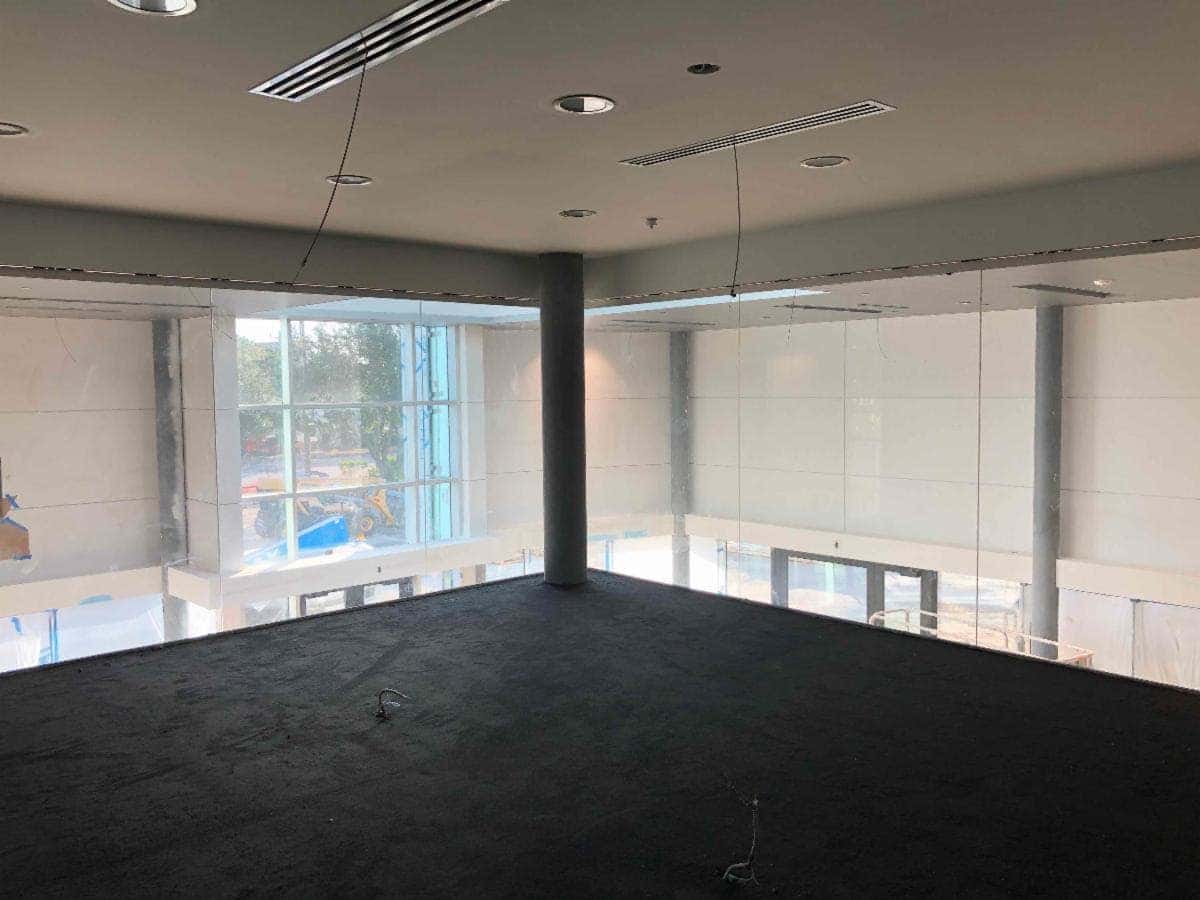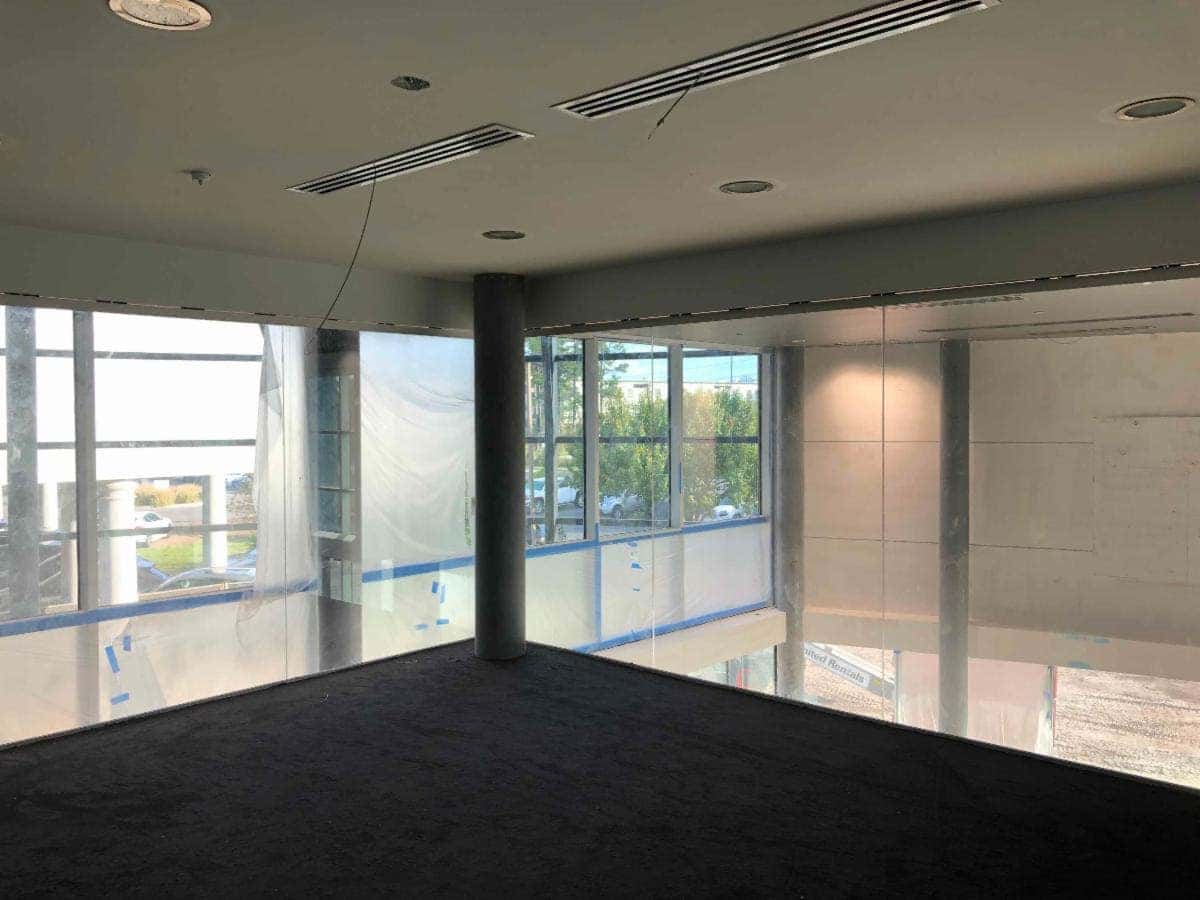 Speciality Porsche carpet is in! Brock Contract Services stopped by for a few days to give the offices a nice upgrade. We briefly enjoyed the new look, then immediately covered it for an extra layer of protection.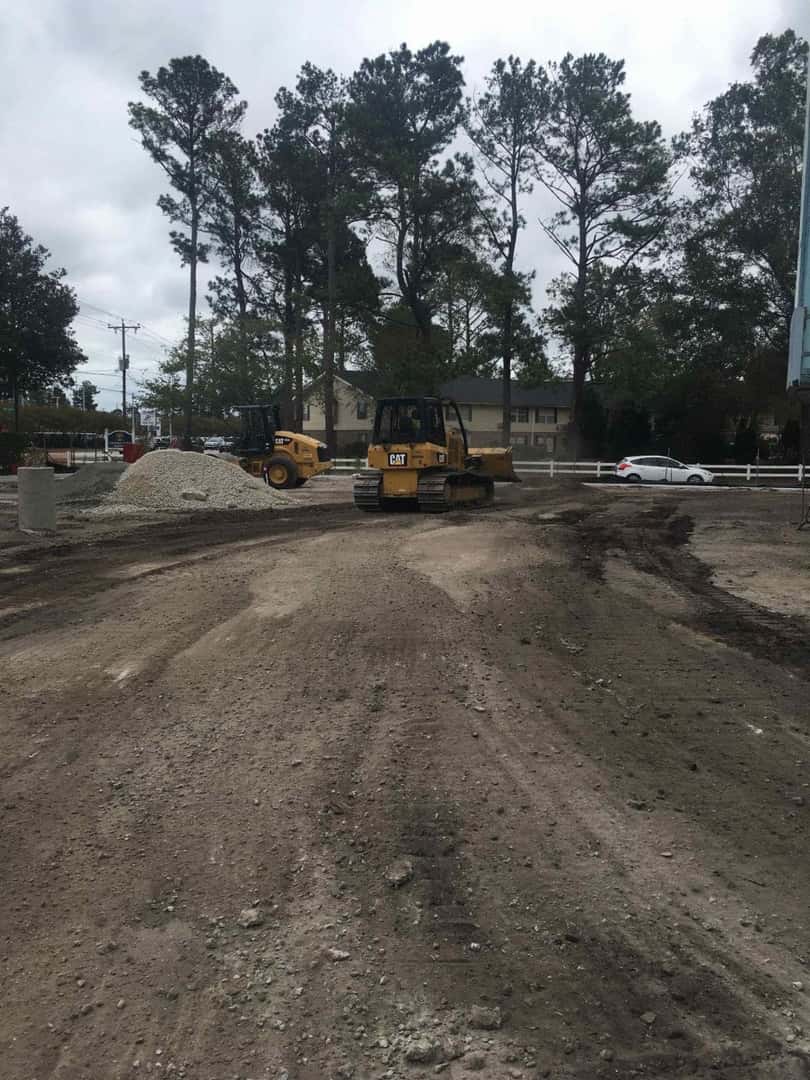 MSB Development mobilized early in the week. We're looking forward to some big changes around the site over the next week and a half.
Upcoming Construction
Upcoming Week Look Ahead:
Continue site work
Finish ACT
Furniture Installation
Luminous Stretched Ceiling Installation
Elevator mobilization
Complete Interior Glazing