New Building Construction Update 10/04/2019
It's hard to believe that it's already October. Trades put in a hard week, despite the mid-summer temperatures. We're excited to see some smooth panels going up on the front radius. Finishes continue to move in and out of the building, while DPS keeps the pedal to the floor. October is off to a strong start and we're looking forward to having our site trade join us next week.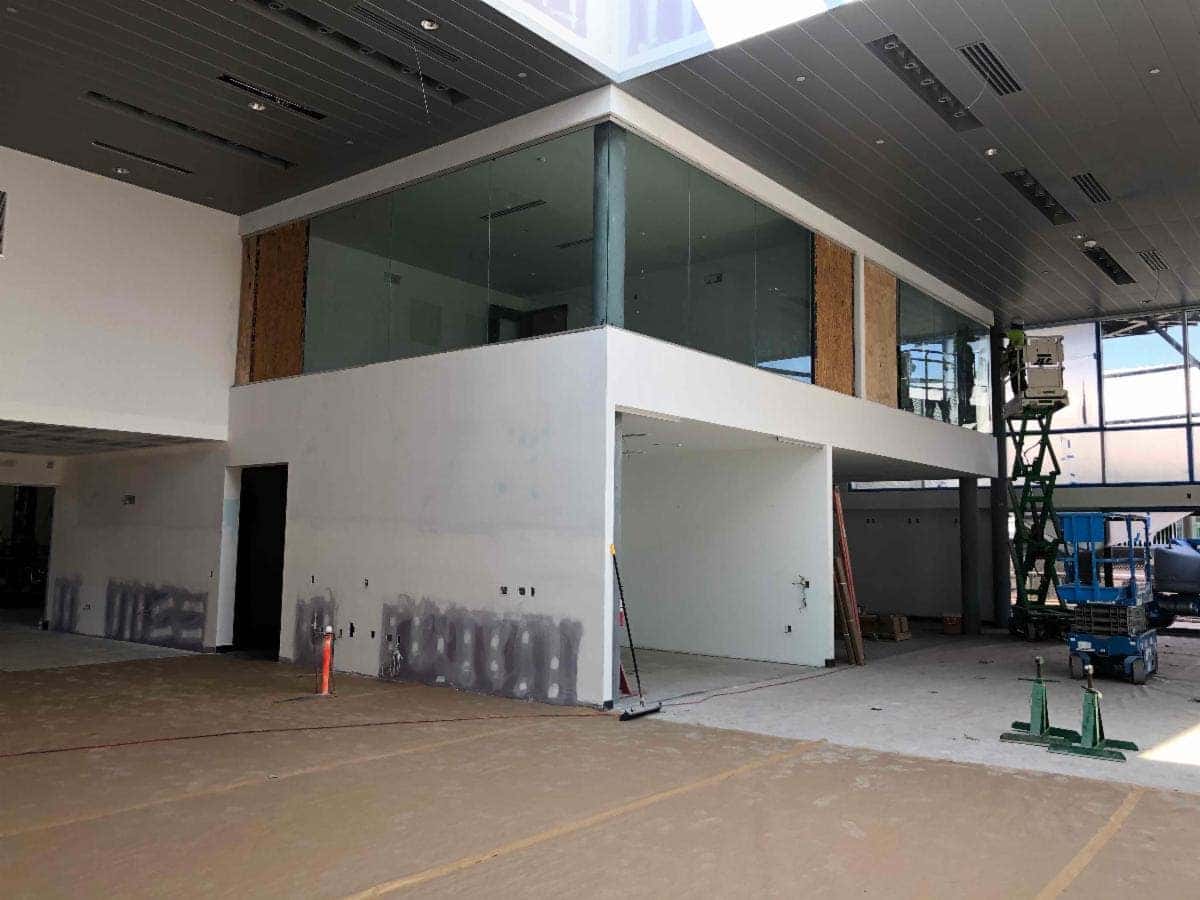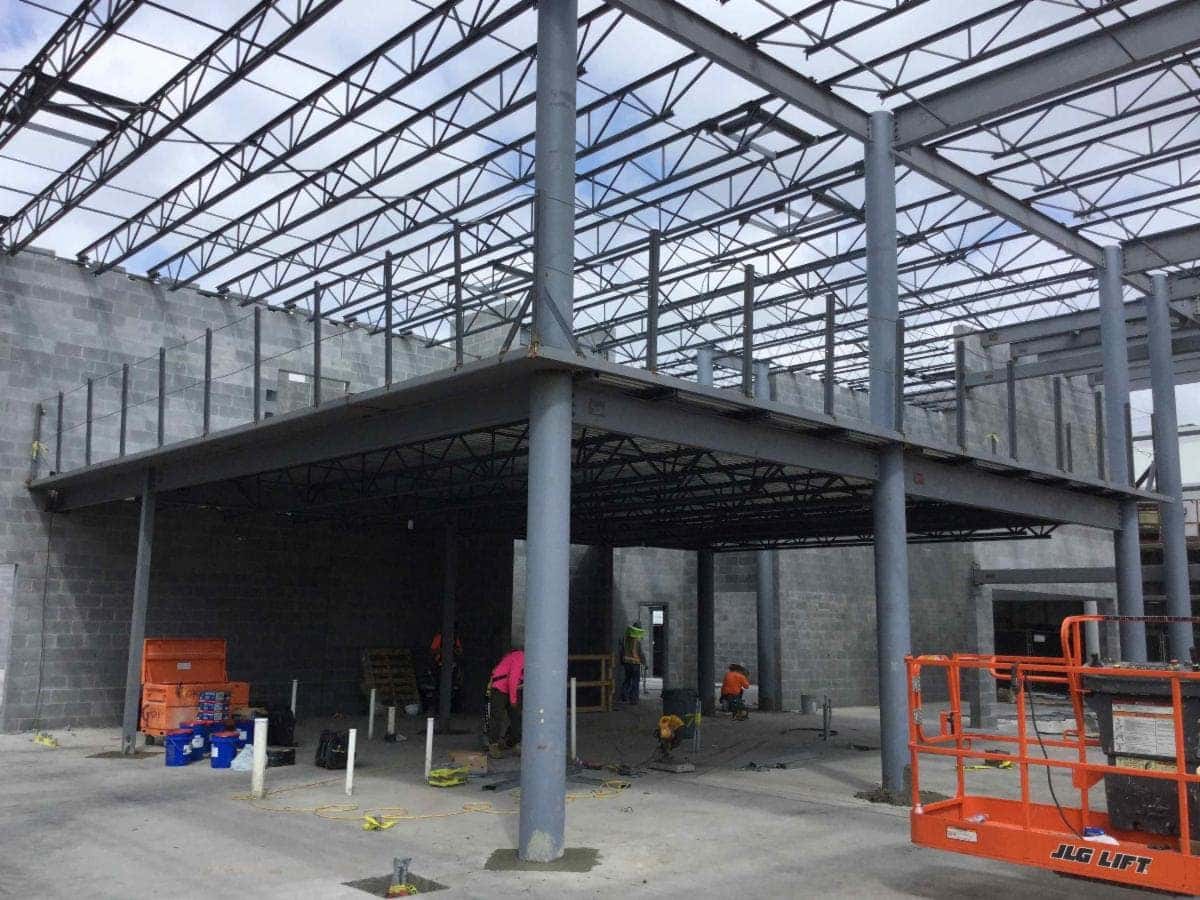 Here's a quick look at where we were 5 months ago, compared to now. The showroom is quickly coming into its final form.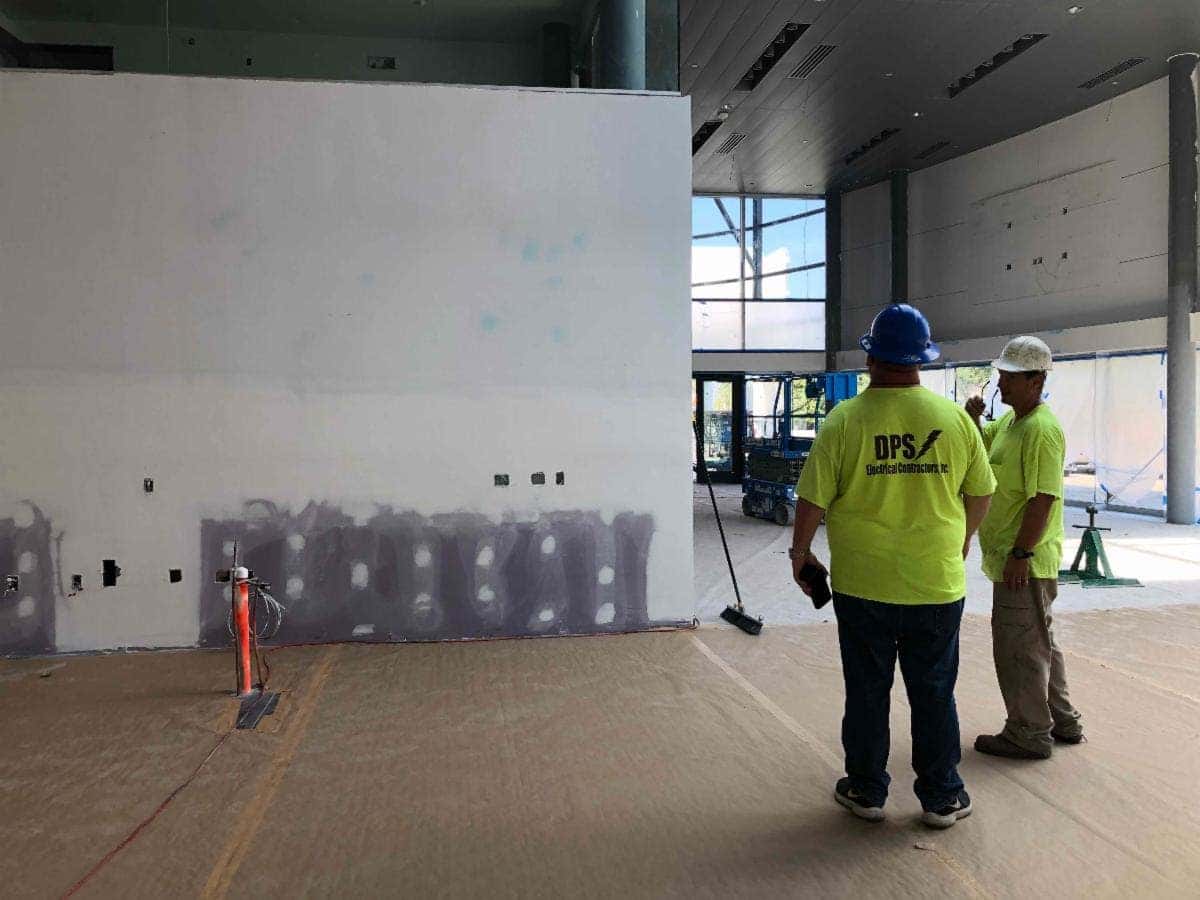 An extra special thank you to DPS Electric. With one of the largest scopes on the project, the team has worked relentlessly to meet deadlines, all while keeping a positive attitude and delivering great work.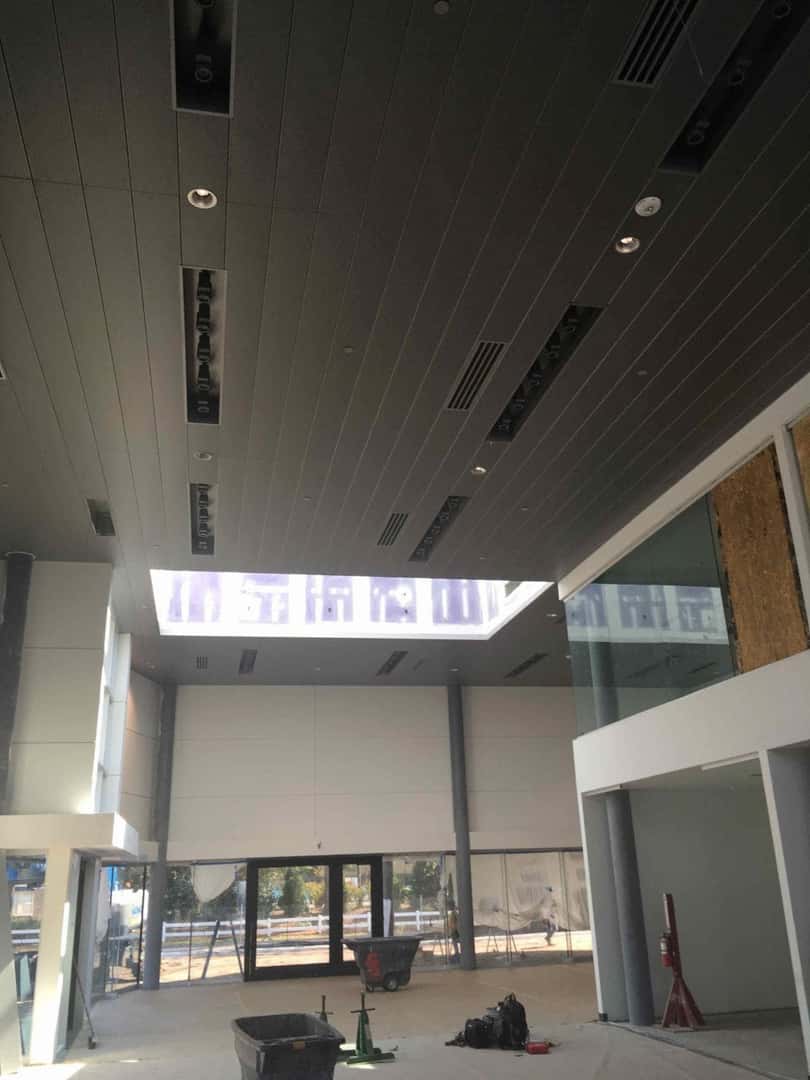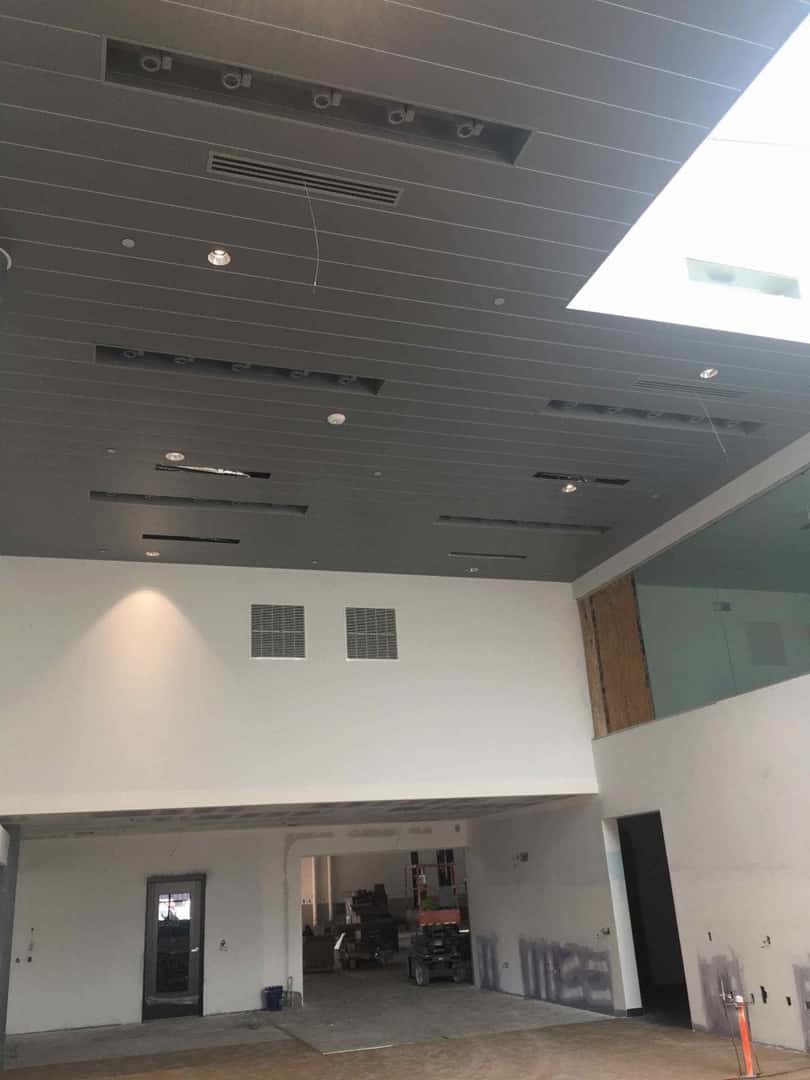 Bonitz has moved out of the showroom area. The linear metal ceiling installation is complete, and equally as exciting – lights are on!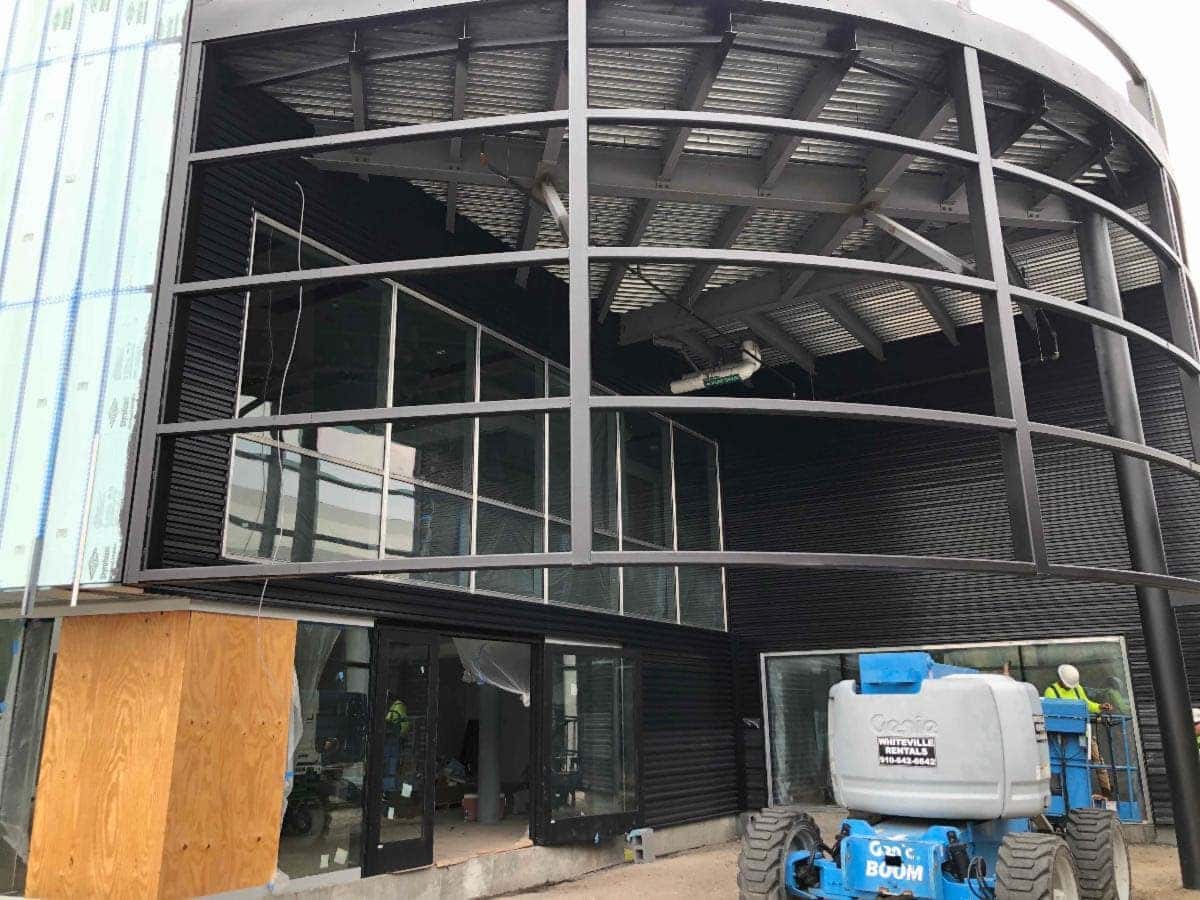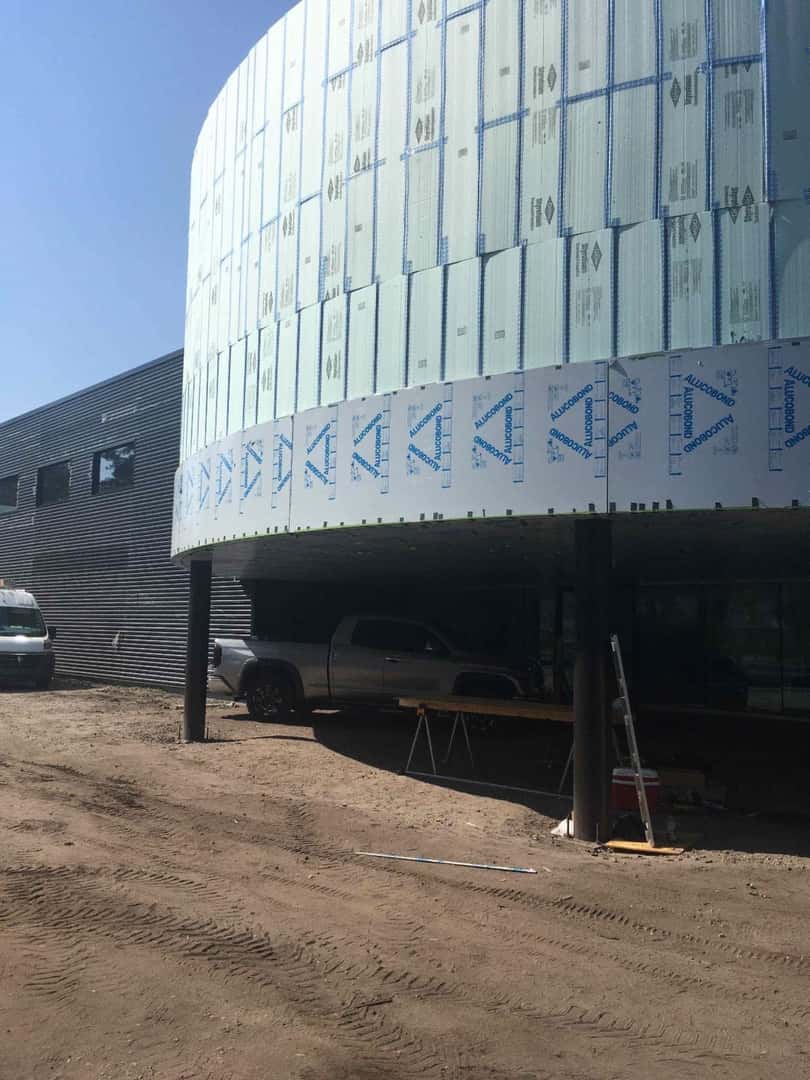 The new car delivery area received its last few panels, wrapping up the remainder of the corrugated scope. The smooth panel installation is already stretching across the front radius wall.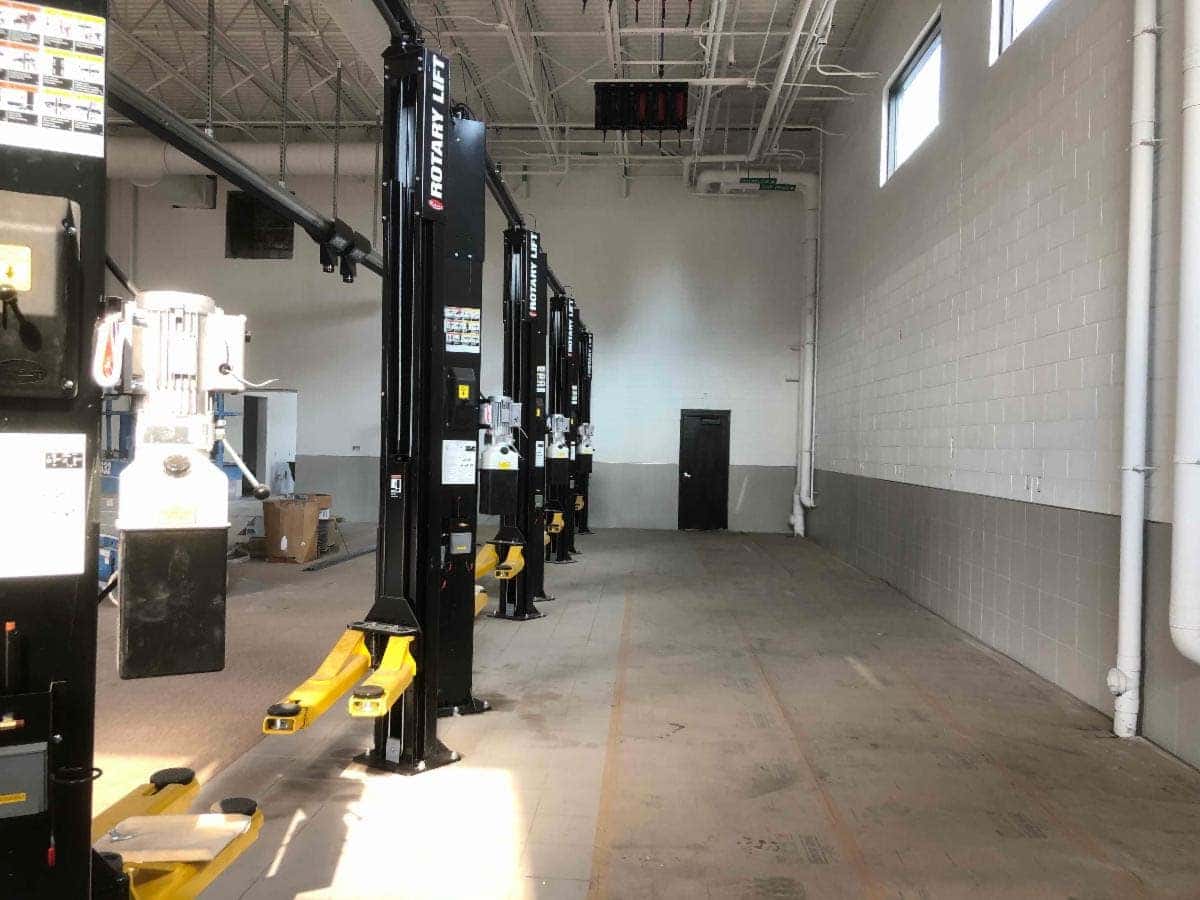 Lifts are in the shop! QAT will return to run final ductwork. Next up for this area will be brand new toolboxes.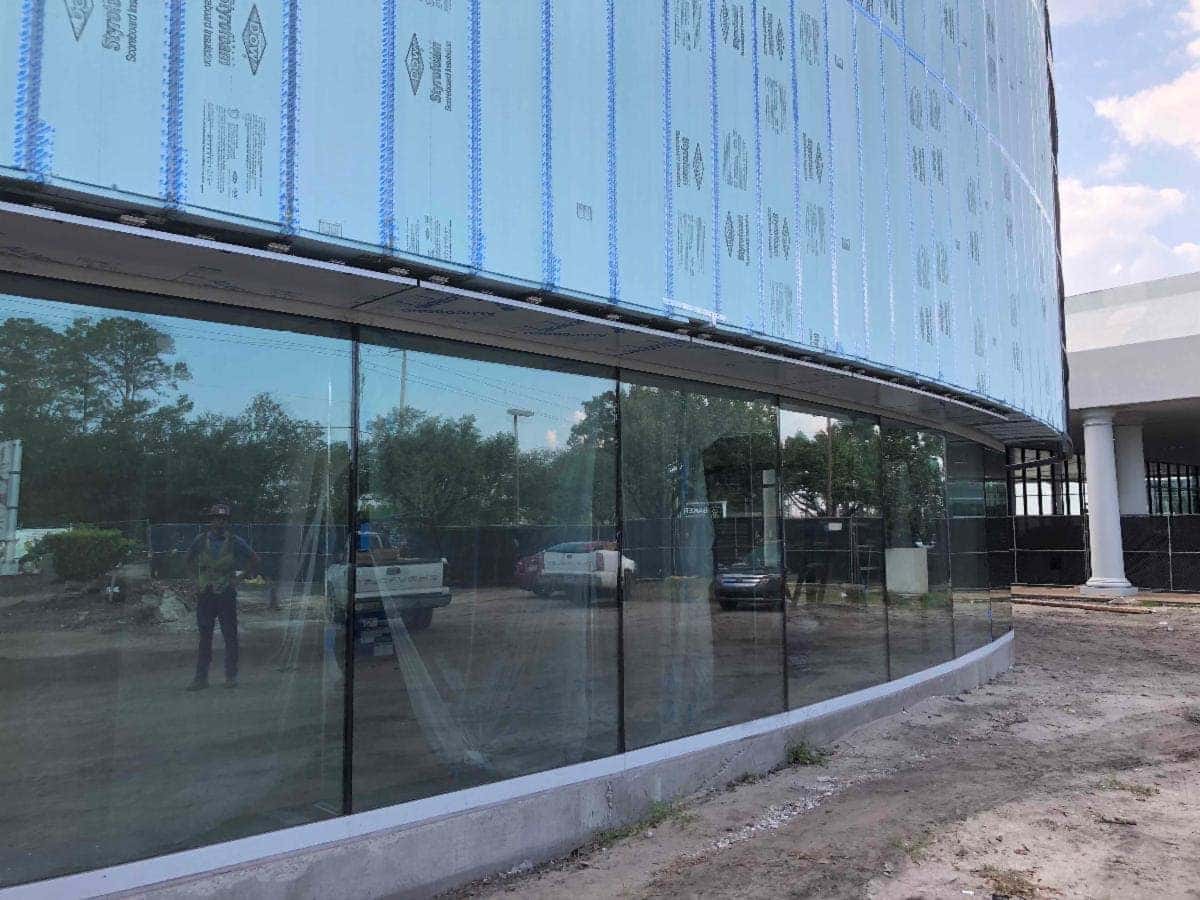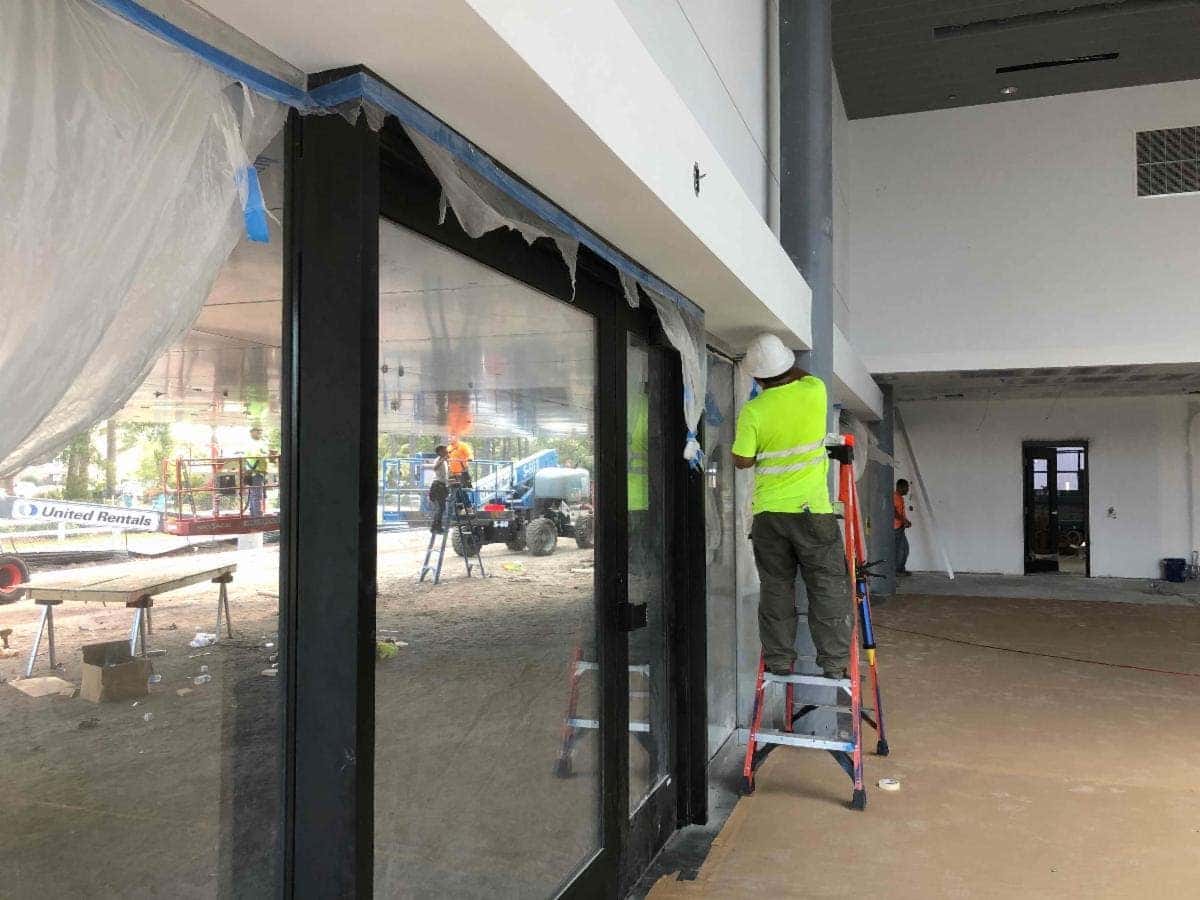 Standard Glass is back at it around the storefront wall. Crews spent the week focusing on some of the smaller details like caulking and face caps. Next week will be hot and heavy on first floor interior glass.
Upcoming Construction
Upcoming Week Look Ahead:
Begin site work!
Finish ACT
Carpet Installation
Drywall Point-up
Complete Interior Glazing