New Building Construction Update 09/20/2019
Finishes are coming in! Tile and linear metal ceilings continue to run the interior of the building, while the exterior of the building continues to receive smooth and corrugated panels. All trades are gearing up for another beautiful week of work to close out September.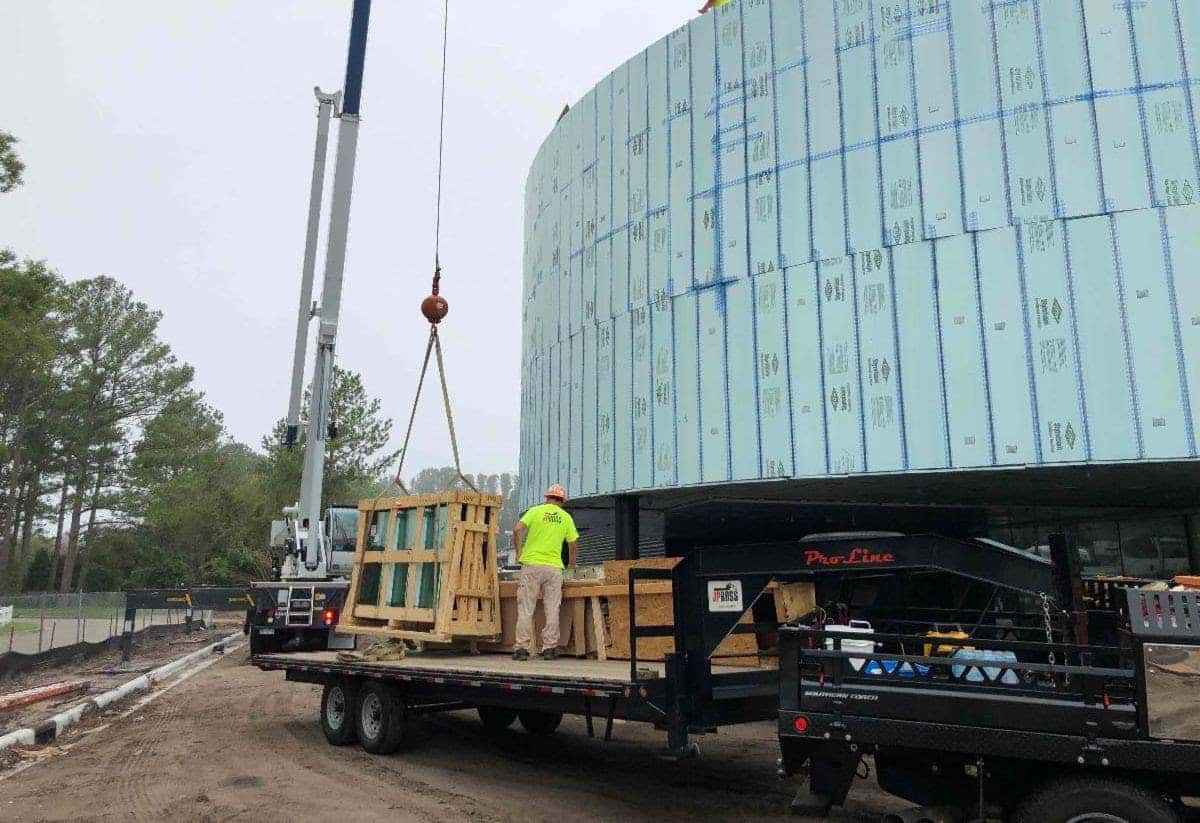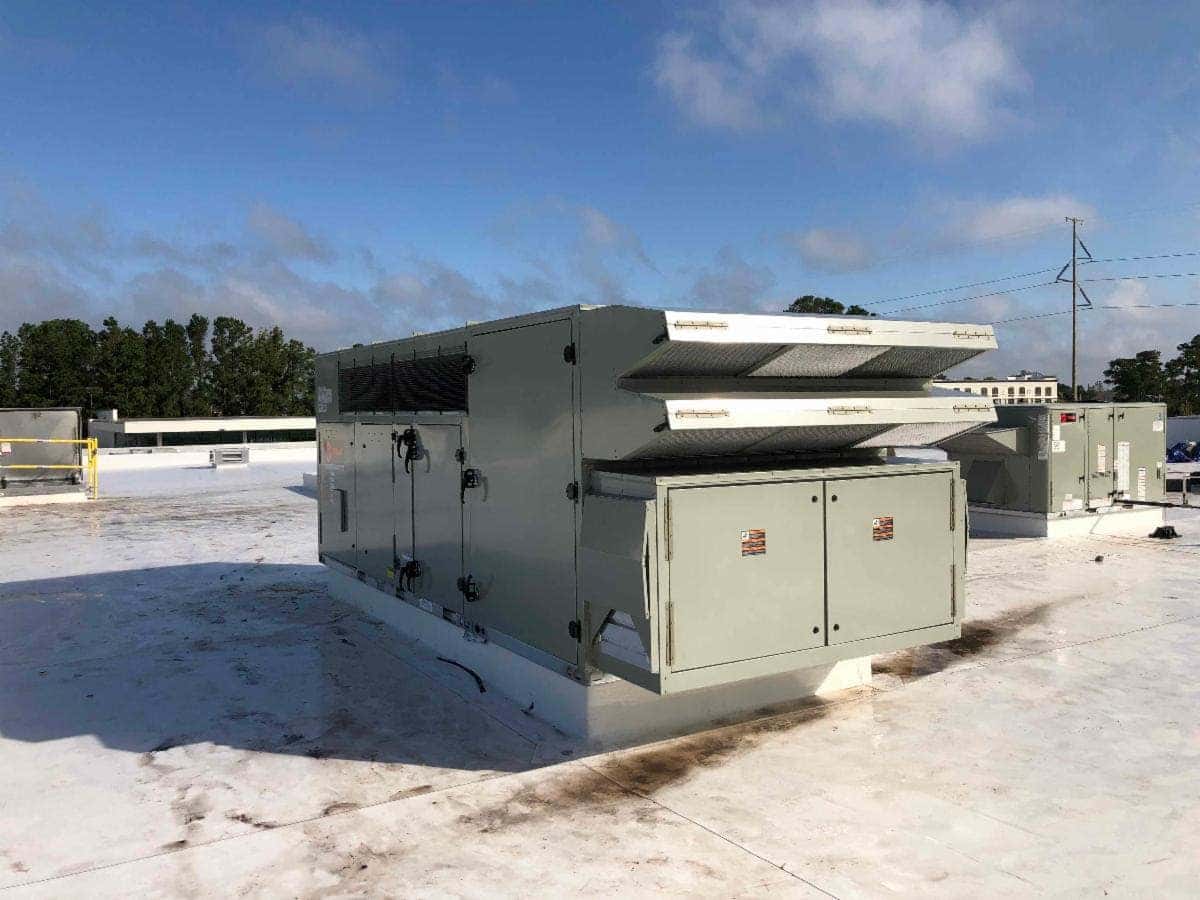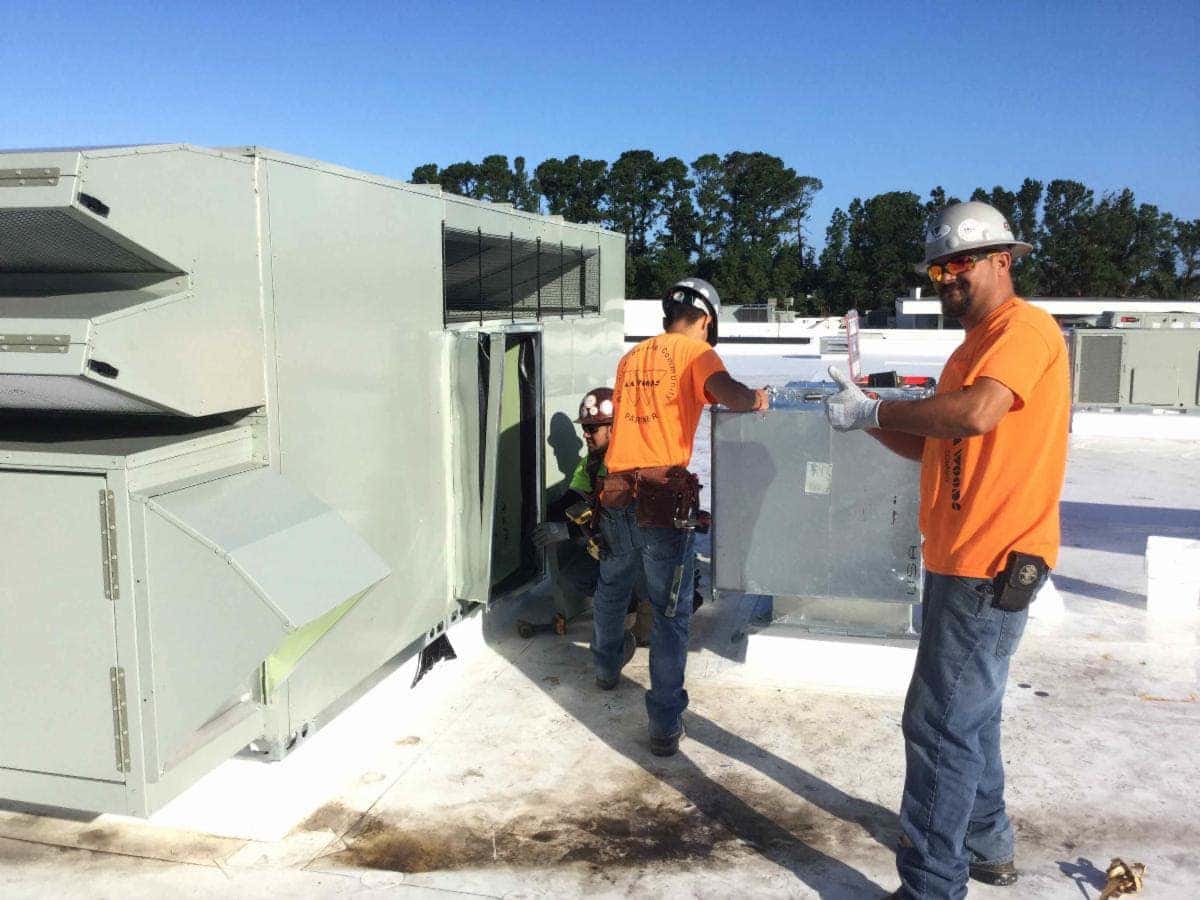 Monday morning started off with a crane to set the tone for the week. TA Woods set the DOAS, with an extra thumbs up for good weather. All of the rooftop units are in place.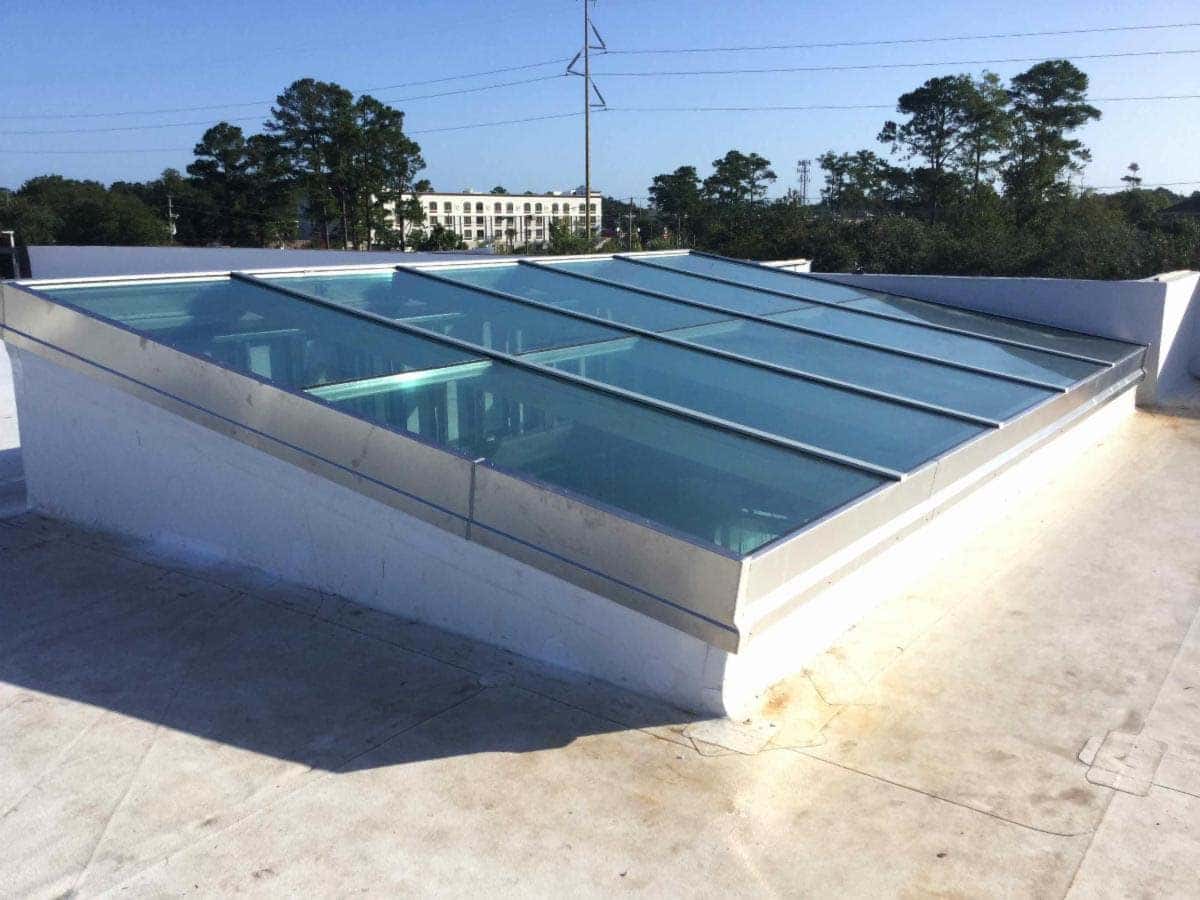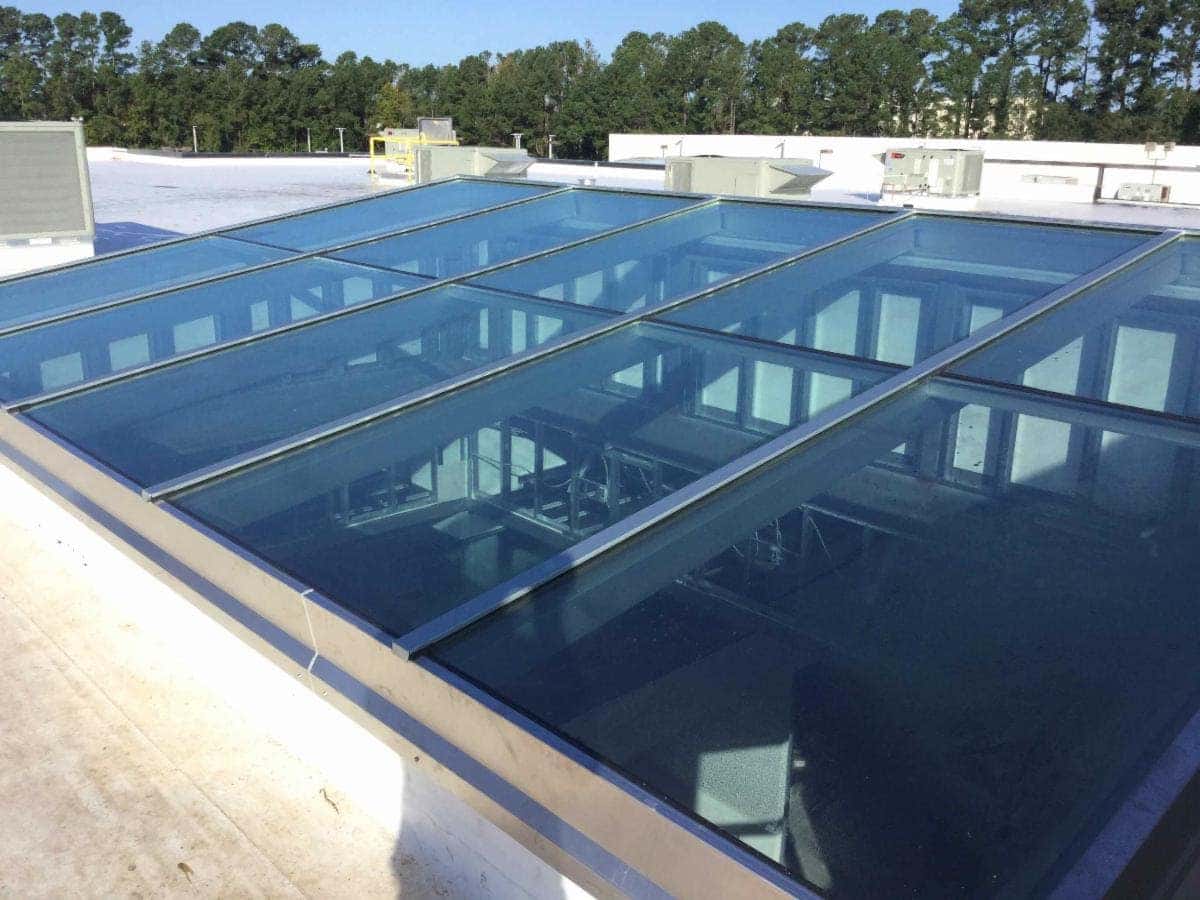 Equally as exciting – a brand new skylight is sitting on top of the building. JP Ross stopped by the site and installed the track and glass in two days.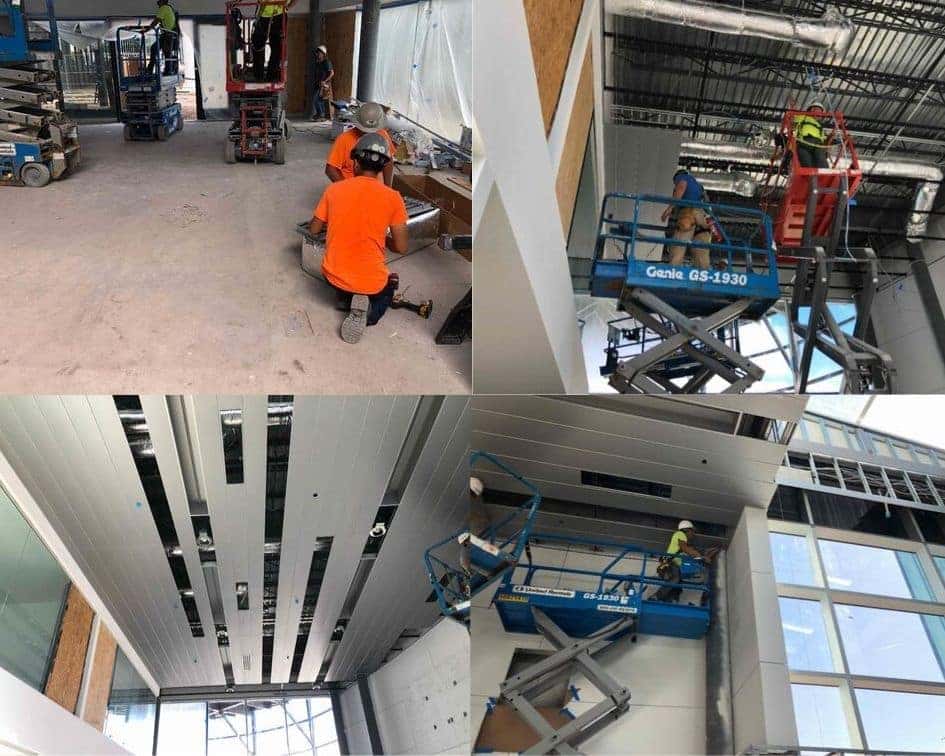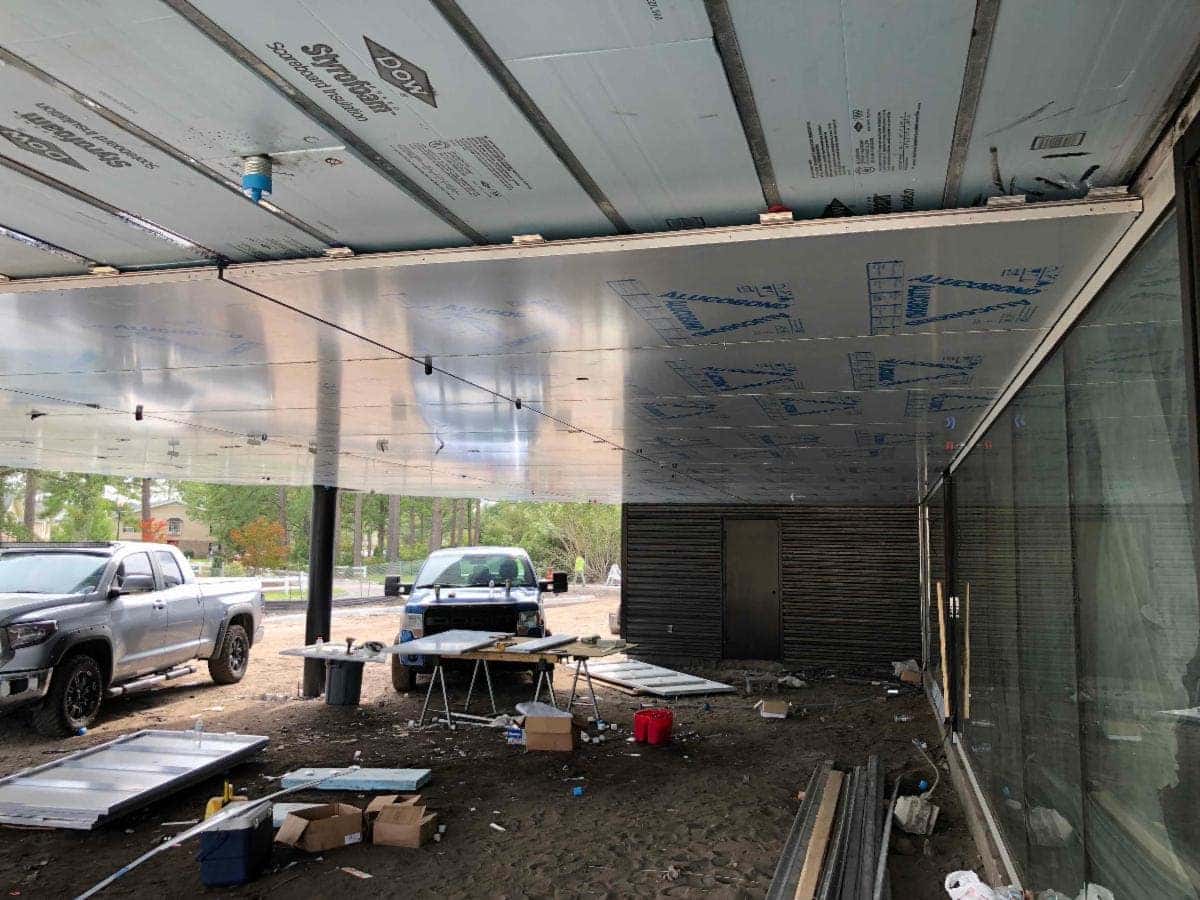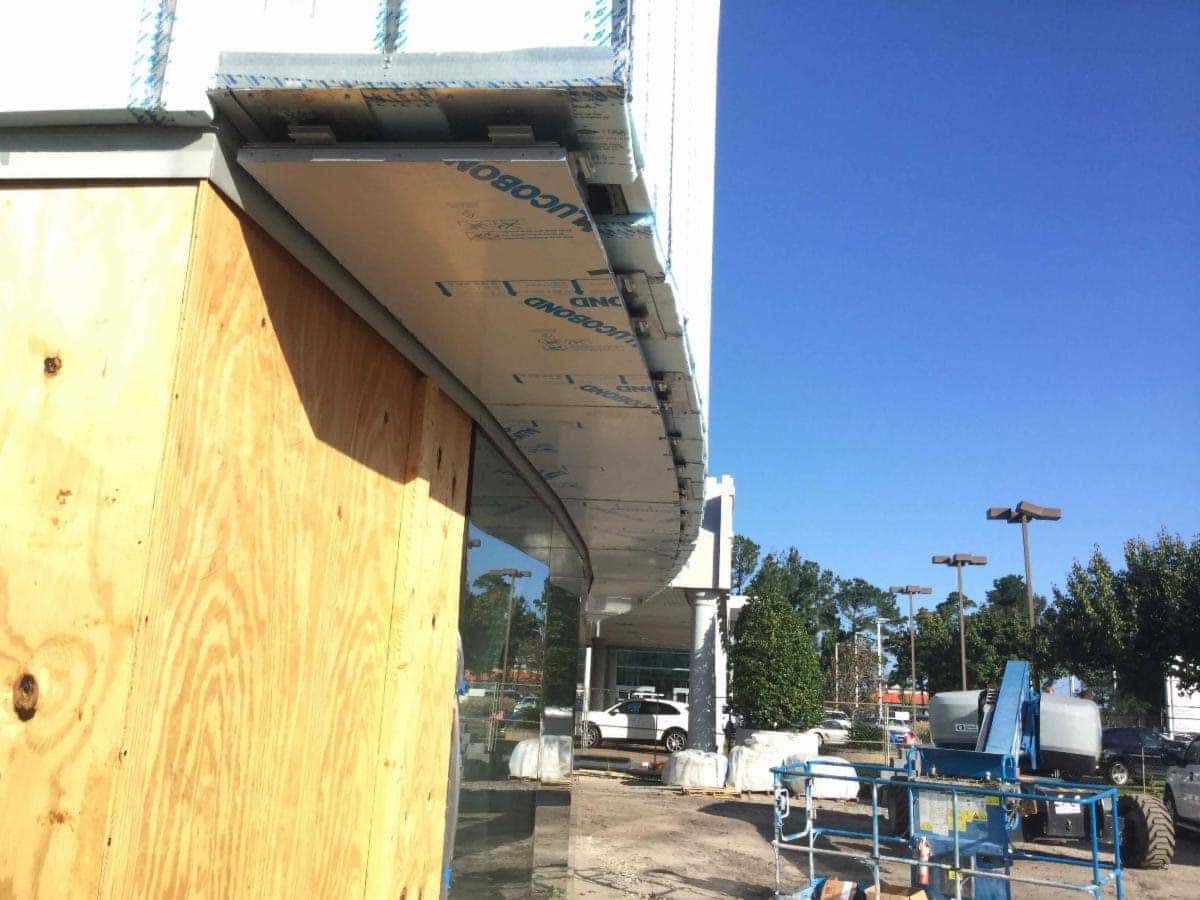 AGI continues to chip away at the exterior of the radius wall. The ceiling area along the service drive is complete and they are now installing along the soffit area.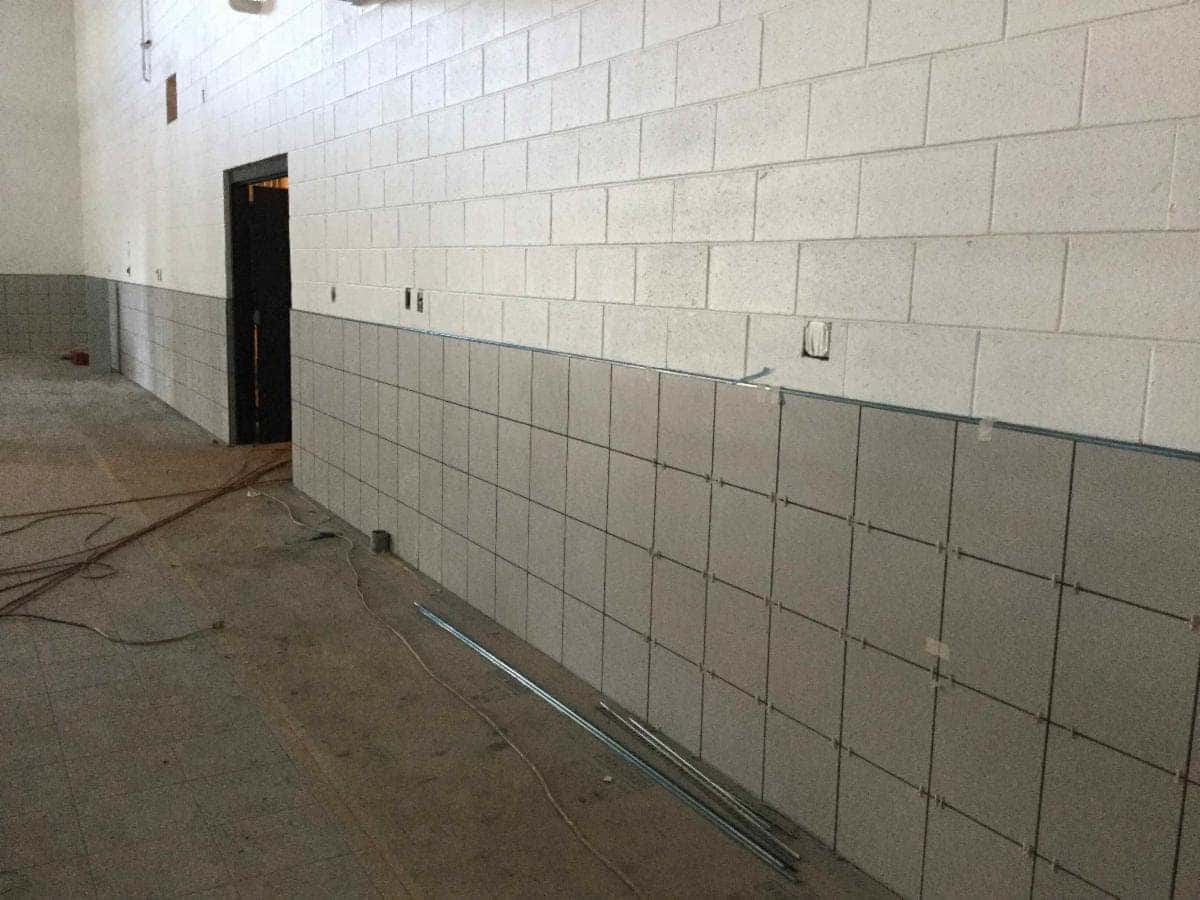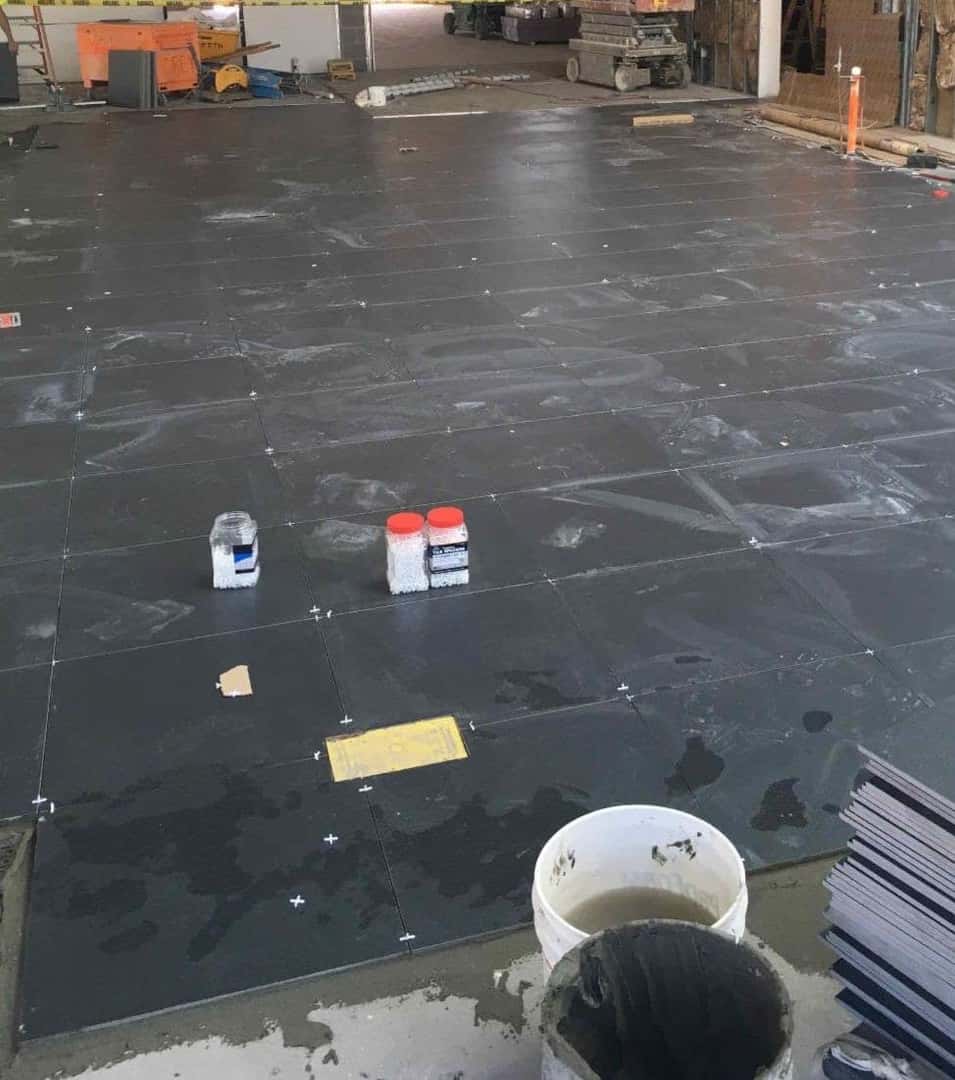 Autostone is back like they never left. After re-mobilizing on Wednesday, the shop wall tile is already up and it is onto the showroom.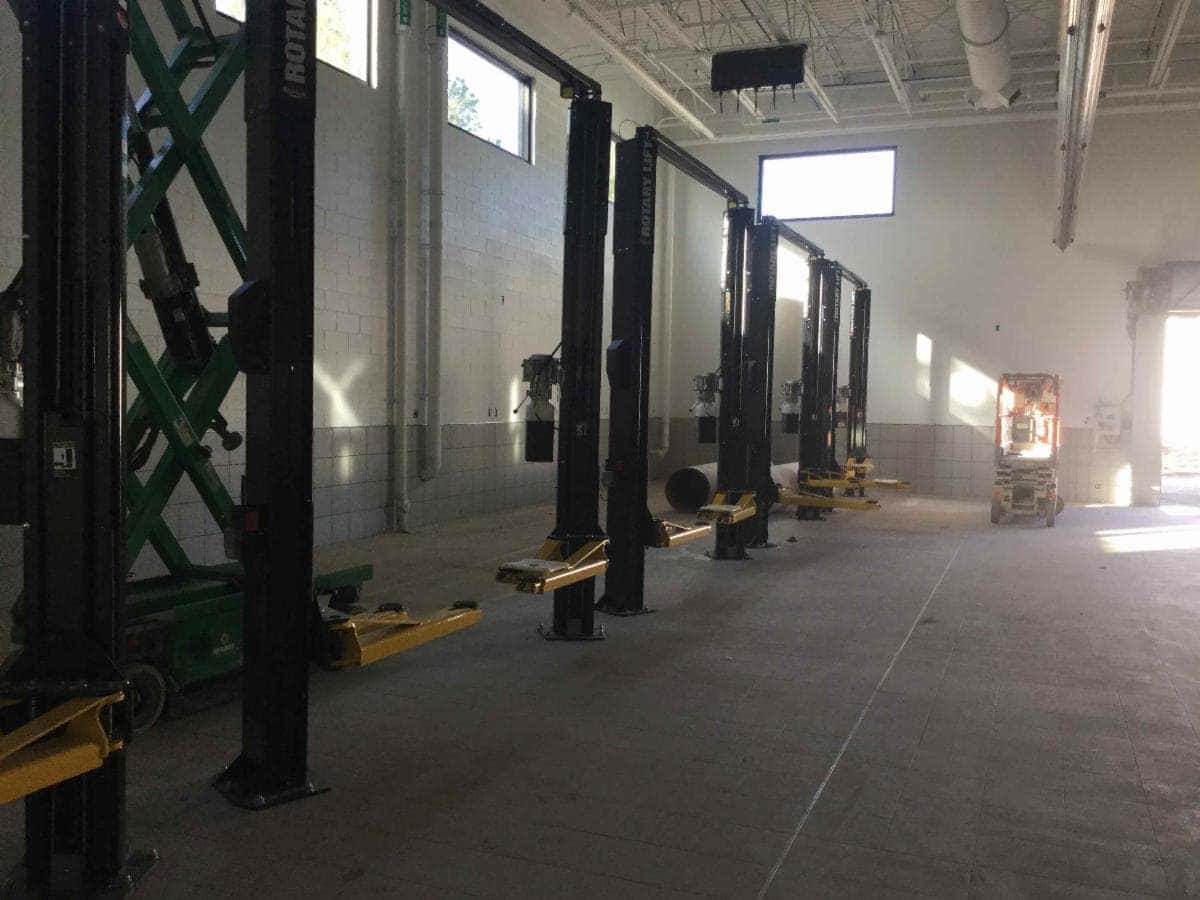 Also in the shop, QAT continues to bring in new gear. Lifts were installed this week. Owner equipment will continue to trickle in over the next month.
Upcoming Construction
Upcoming Week Look Ahead:
Continue smooth and corrugated panel installation
Continue metal linear ceiling installation
Showroom tile installation
Interior Door Delivery
Prior-Power Cut-On
Complete Interior Glazing