New Building Construction Update 08/19/2019
Drywall, glass, and metal panels have arrived and are well into installation. We will continue to bring in more trades to help with finishes as August progresses. The building is quickly coming together and everyday brings forth exciting, new changes.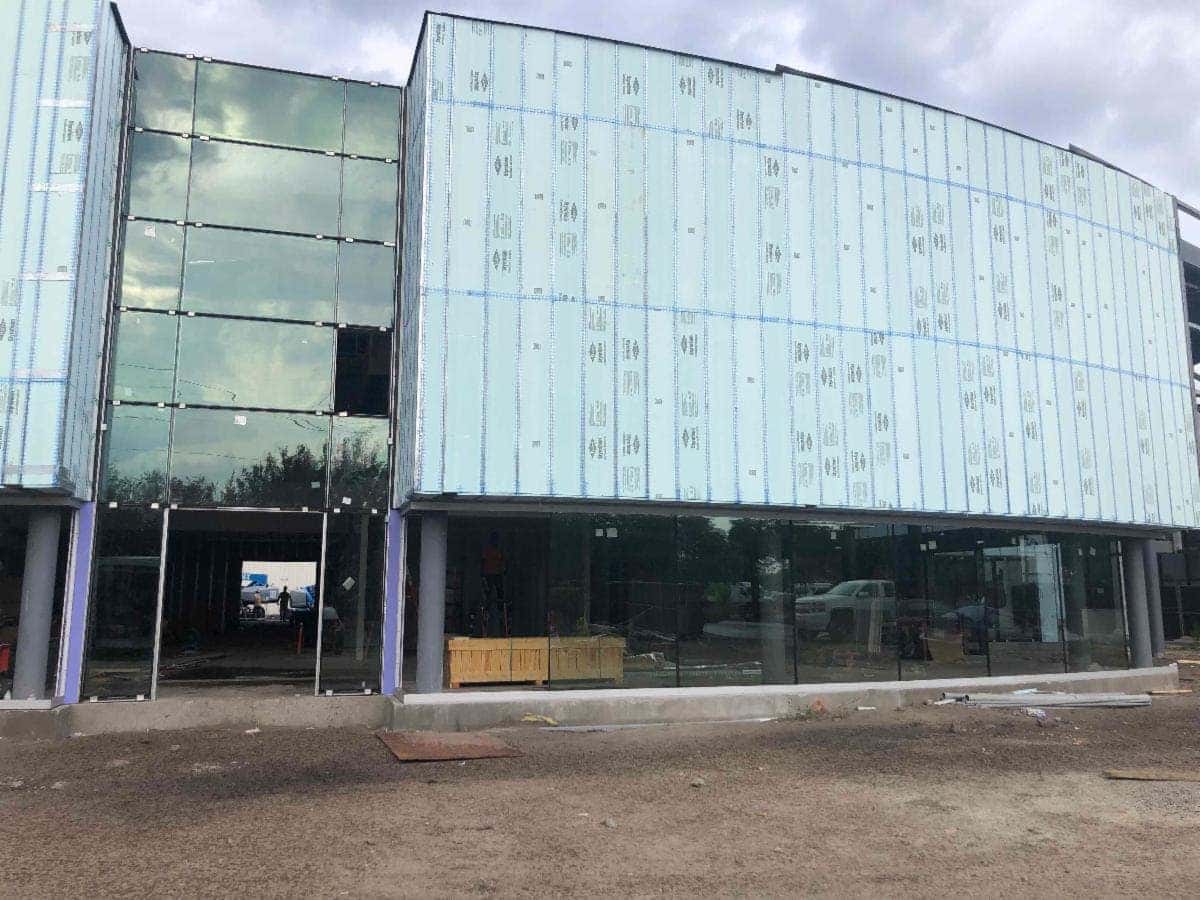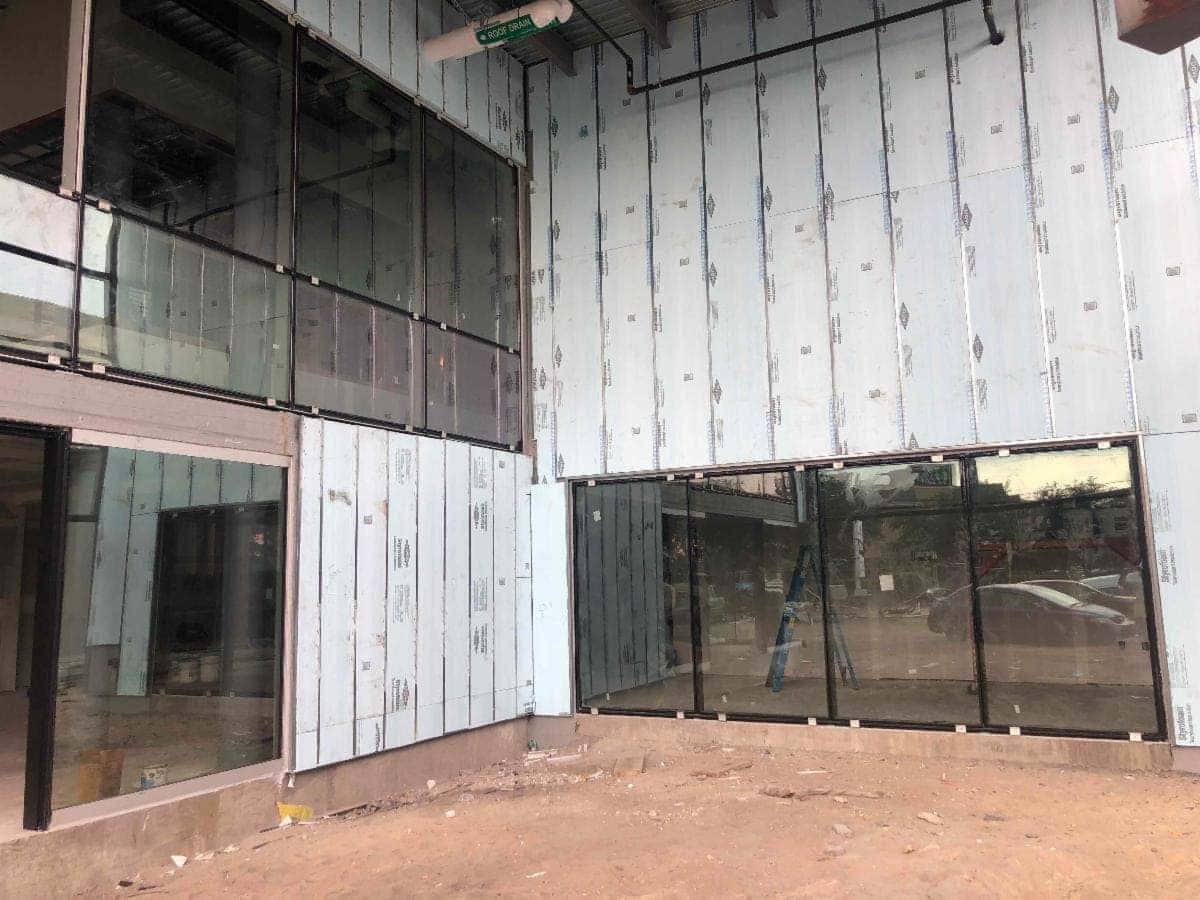 The store front glass and finwall arrived on site last week and Standard Glass wasted no time on the install. Exterior glass is nearing completion, allowing us to shift gears towards glass partitions and doors.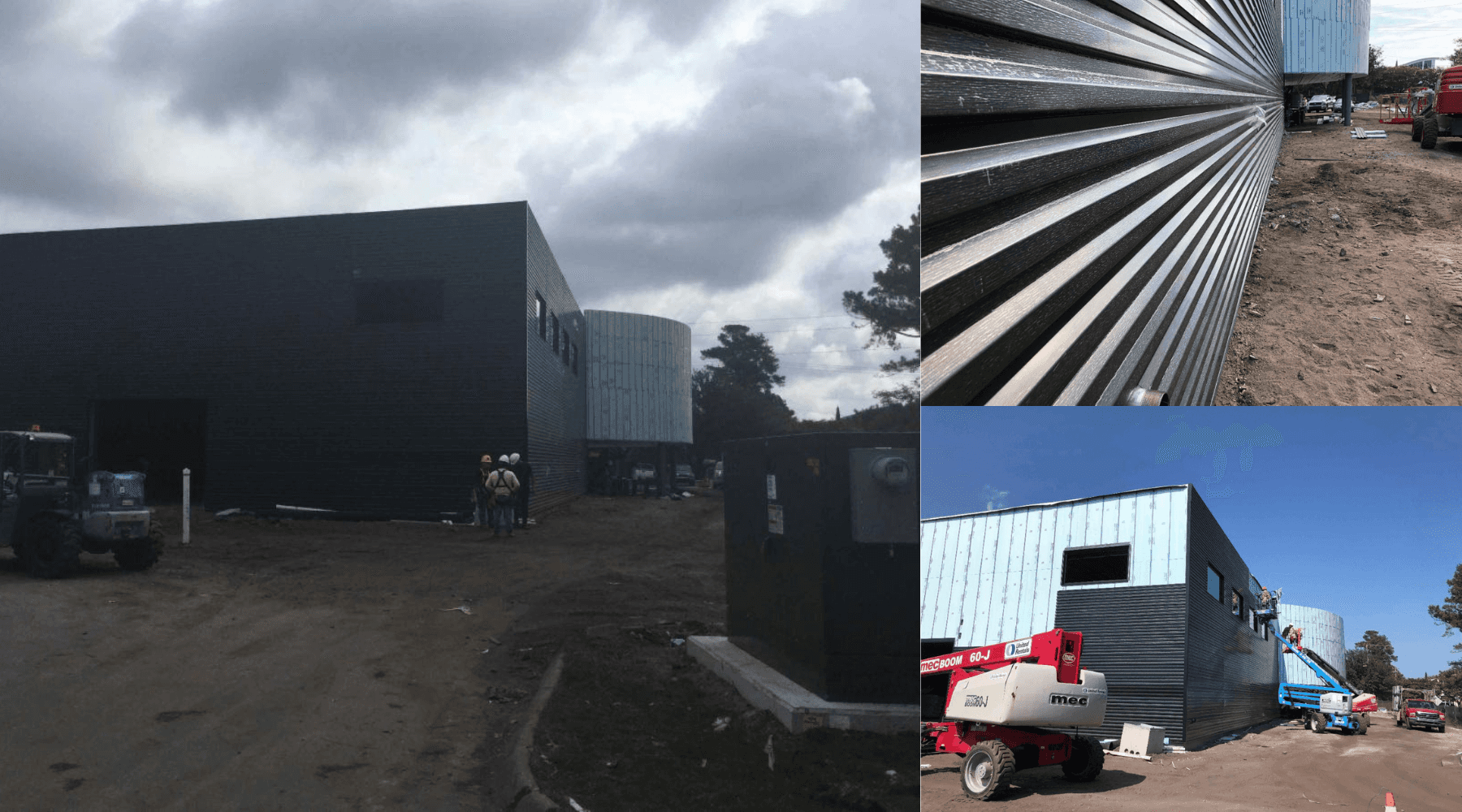 Superintendent, Justin Russo, was getting tired of looking at foam insulation everyday. AGI showed up to help with that problem. Corrugated metal panels are covering the exterior CMU Walls.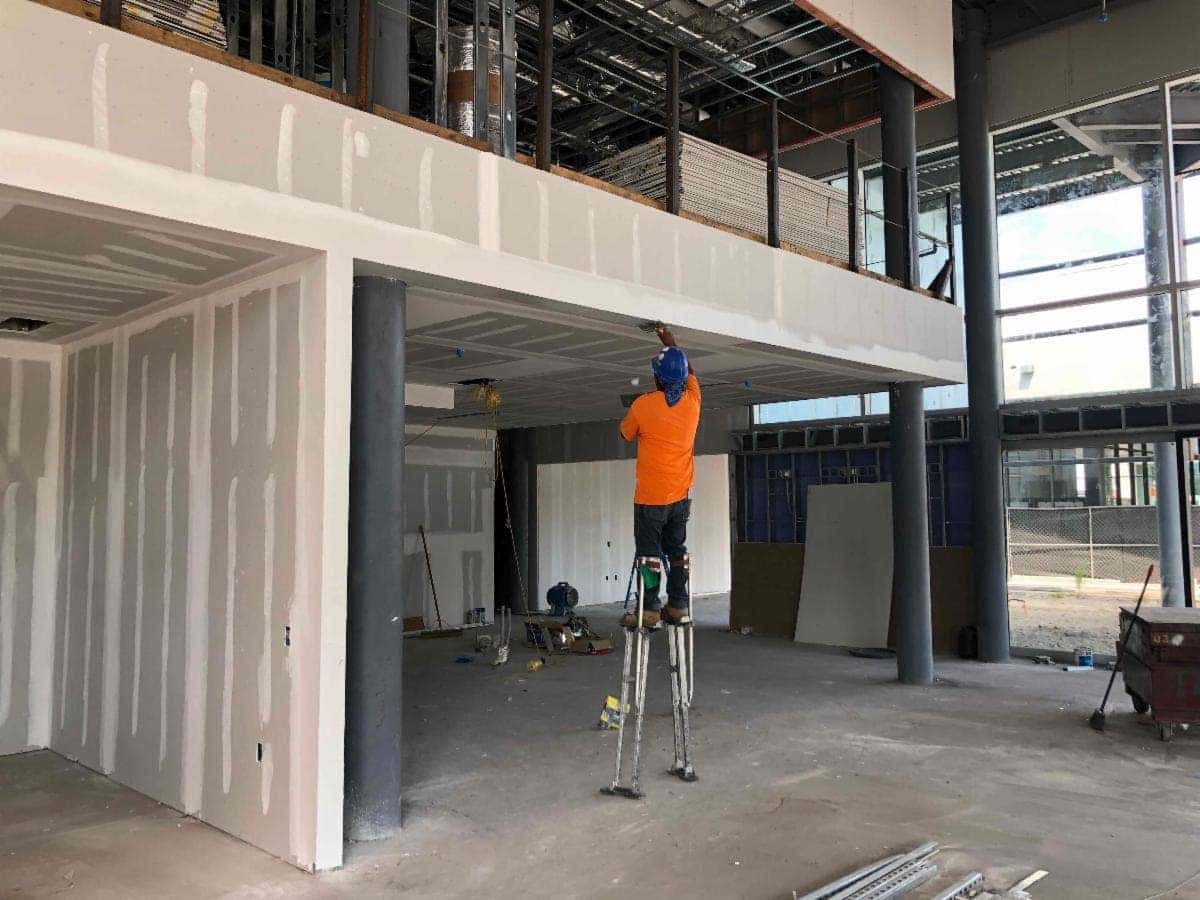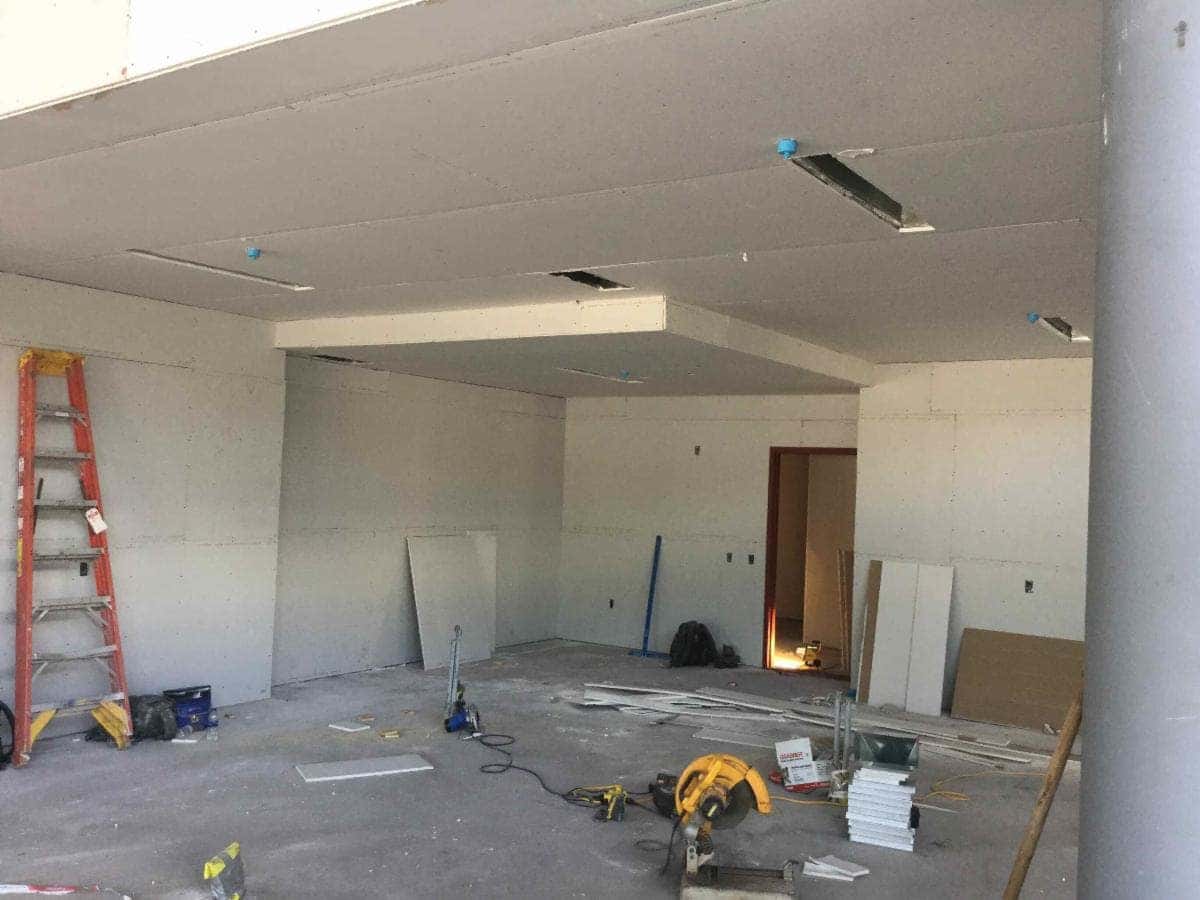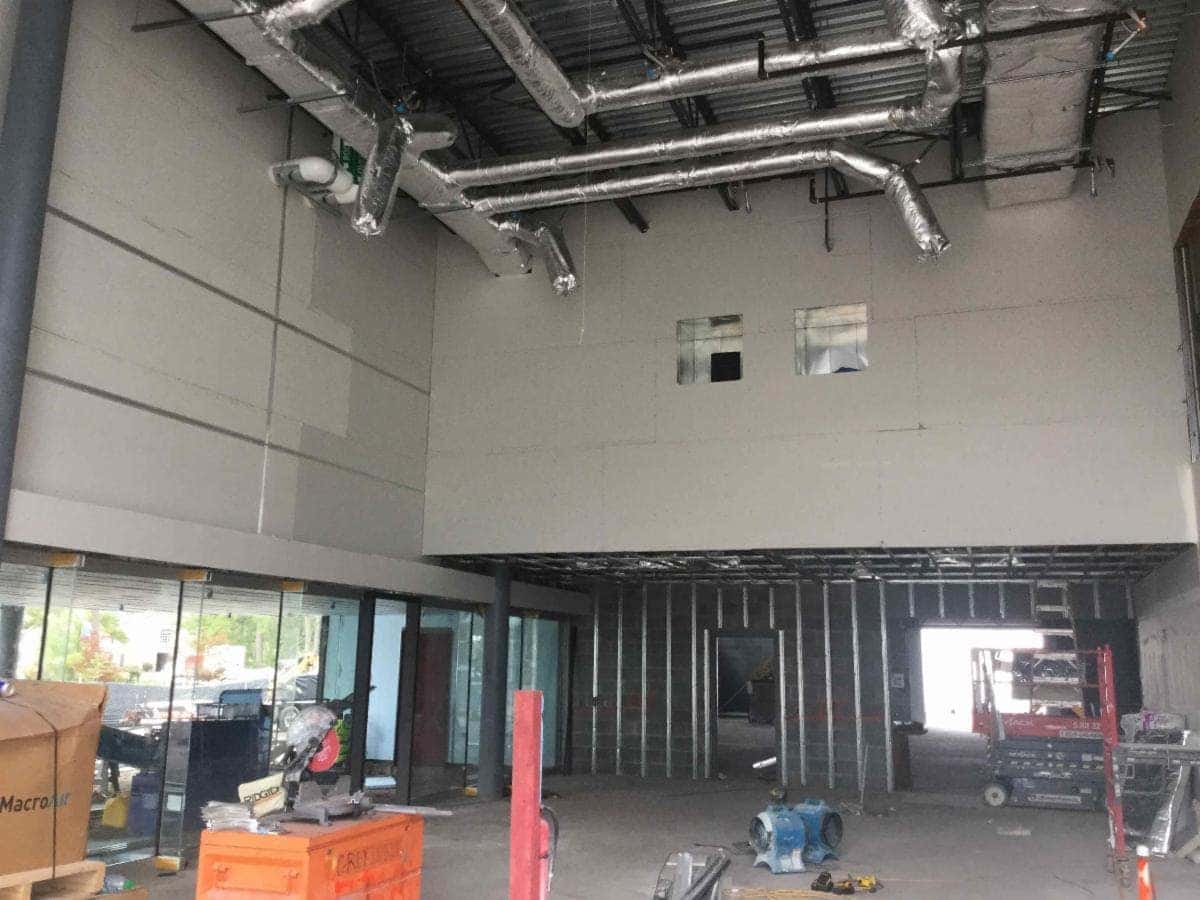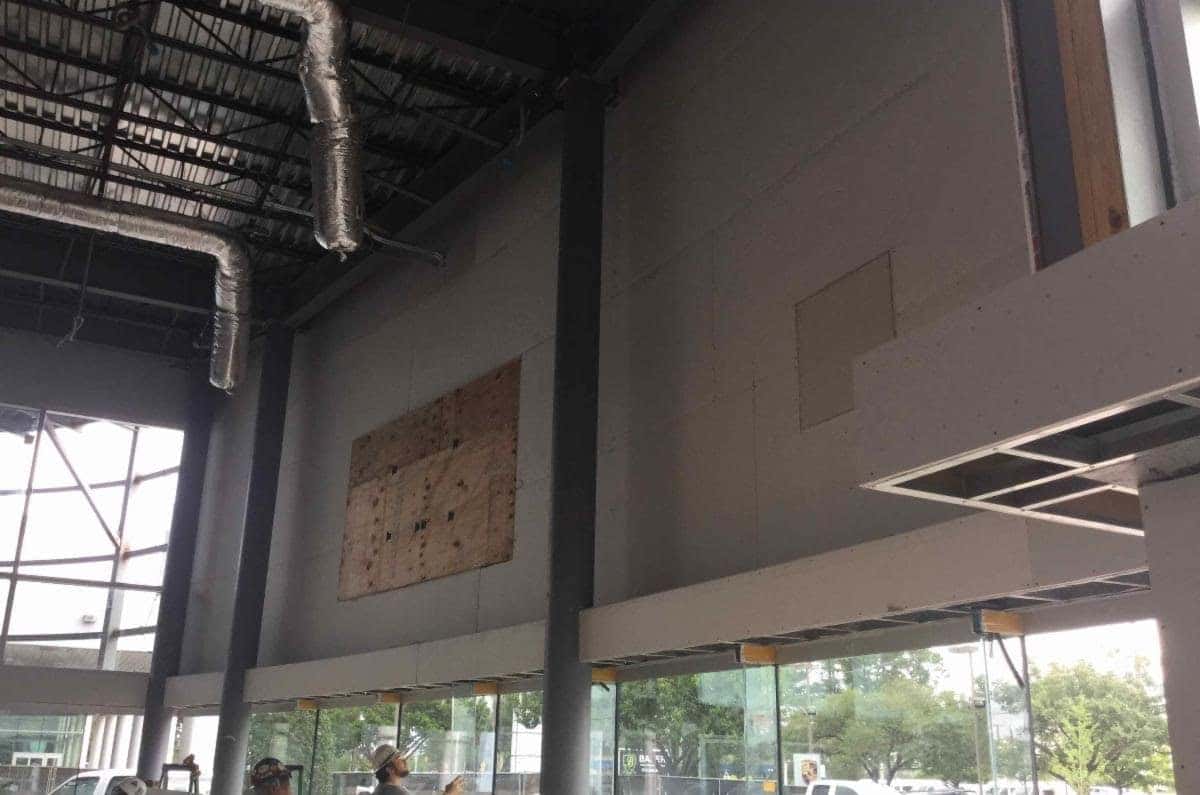 Grey Interiors moves on from framing to drywall! Crews are already mudding the sales area and reveals are being cut in along the storefront wall.
Upcoming Construction
Upcoming Week Look Ahead:

Continue hanging gypsum board
Continue finwall installation
Continue corrugated panels
Tie-in domestic utilities
Begin dryfall paint
Tile mobilization & begin installation