New Building Construction Update 07/26/2019
The rough-in phase is coming to an end! Mechanical, electrical, and plumbing trades have worked hard to obtain the necessary inspections. We're excited to close in ceilings and walls and start installing glass!
We started the week off with plenty of excitement. Six rooftop units arrived and were set on the roof. Only the DOAS unit is left to be delivered.
The final piece to the rough-in phase is wrapping up. Insulators have been barreling through the sales area, covering up the last bit of ductwork.
Spiral ductwork is complete in the shop area. Only a small portion of the parts area is left to be hung.
Even during the rough-in phase, the sales area is looking good. Over the next few months, this area will continually change.
Highland Roofing returned to the site to flash the last portion of the roof. Thanks for all the hard work onsite!
Behind the scenes, the sprinkler riser room has had a lot going on! The sprinkler riser has been assembled and the hot water heater is in place.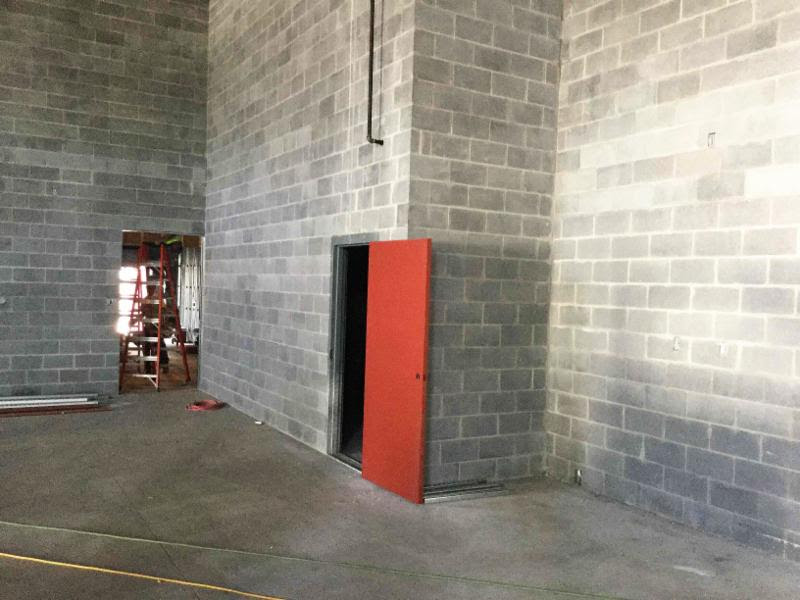 East Coast Access paid a visit to the site. Doors have been swung along the exterior and portions of the interior of the building.
Upcoming Construction
Frame hard ceilings
Finwall delivery and install
Skylight delivery and install
MEP overheads in the shop
Begin hanging gypsum board